University of Hertfordshire courses receive high student satisfaction in latest NSS results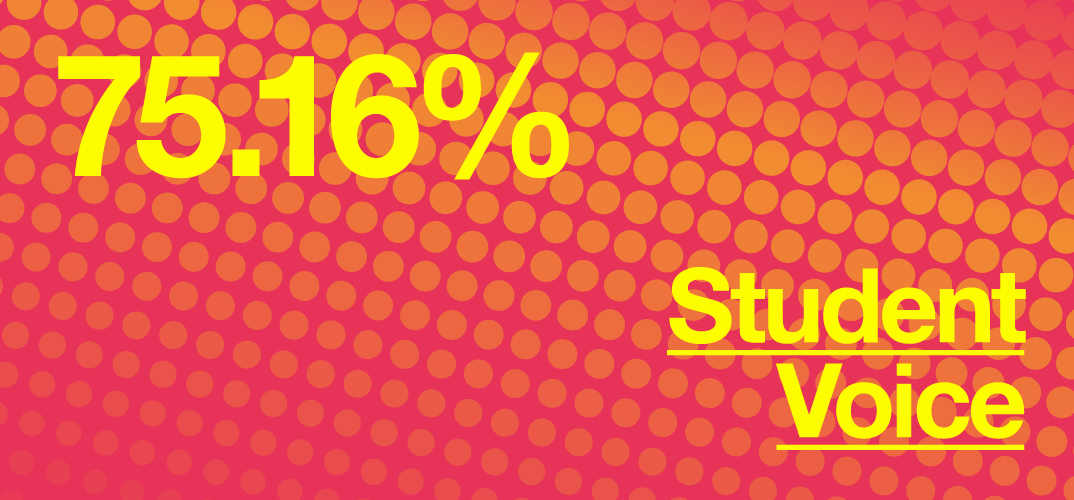 12 July 2019
A number of courses at the University of Hertfordshire have received excellent feedback from students in this year's National Student Survey (NSS).
Economics ranked in the top 10% of institutions nationwide for student satisfaction with 'academic support' alongside 'organisation and management'. Physics and Astronomy at the University also ranked within the top 10% across topics explored in the 2019 NSS survey.
Other subject areas that scored 100% overall satisfaction in the survey include Pharmaceutical Science, International Business, Human Resource Management and Child Nursing.
For the second year running, the University achieved above the sector for Student Voice (75.16%) reflecting the University's engagement with students as partners in teaching and learning.

The University also scored above the sector for Learning Resources (85.75%) and Learning Community (76.72%), with students highlighting they have the right opportunities to work with other students on their course and apply their learning practically.
Teaching expertise sits at the heart of the University of Hertfordshire; all course curricula is informed by research, business and the professions and 79% of the University's academic staff hold Fellowships of the HEA (Higher Education Academy), compared to the sector average of 39%.
"This year's National Student Survey results pay homage to our fantastic University community. Through our staff and student partnerships, we ensure that our students are given the best possible learning and social experiences, and I am delighted to see this reflected throughout the survey results. The NSS, alongside our recent status as 'notable climber' in the Complete University Guide and our TEF Gold achievement, shows our dedication to ensuring students leave us with the knowledge, skills and attributes to succeed."
Professor Quintin McKellar
Vice-Chancellor at the University of Hertfordshire
Please note that some of the images and videos on our news pages may have been taken before social distancing rules in the UK came into force.