University of Hertfordshire collaborates on new production of suffragette play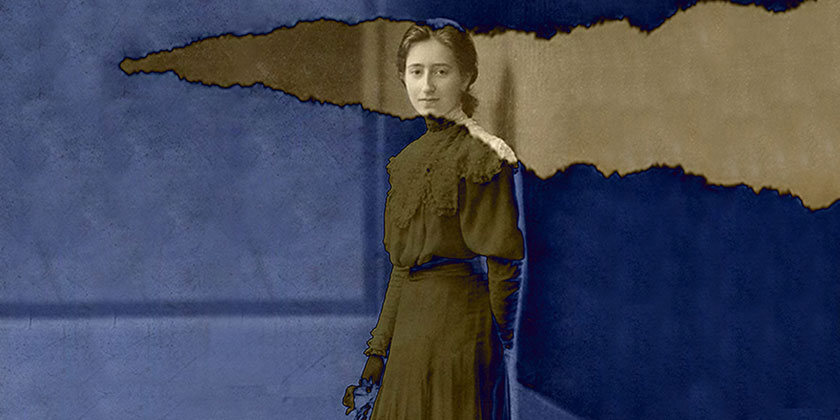 18 April 2019
A forgotten 1913 play, Jane Clegg, which explores themes of female empowerment, gender politics and fraud will receive a new production from Tuesday 23 April at London's Finborough Theatre in collaboration with Dr Andrew Maunder.
Jane Clegg was written in 1913 by playwright and novelist St John Ervine, a supporter of the women's suffrage movement who was standing next to suffragette Emily Davison when she ran out in front of the King's horse on Derby Day 1913.
The play is part of a collaboration between the Finborough Theatre and Dr Andrew Maunder, Reader at the University of Hertfordshire, who discovered it as part of his work with the Centre for Everyday Lives in War. The Centre's World War I Theatre project, led by Dr Maunder, revives forgotten plays of the First World War, working with professional actors and directors, schools and local groups. Since the project began in 2014 more than ten plays have been staged in different locations, including works by J.M. Barrie and Letchworth author Maude Deuchar.
I'm delighted to be producing this play and to have the opportunity of working in partnership with the Finborough and with renowned director David Gilmore. The play still strikes a chord today. Things have obviously moved on since 1913 and people – often women - can still find themselves stuck in relationships and situations which turn out to be manipulative or even abusive.
Dr Andrew Maunder
Reader at the University of Hertfordshire
The Centre for Everyday Lives in War, based at the University of Hertfordshire, is one of four First World War Engagement Centres funded by the Arts and Humanities Research Council, which supports community research projects and encourages people from all walks of life to get involved in World War I research.
Jane Clegg has not been performed in London since 1944. It depicts a housewife left to decide on her options when it is revealed her husband has embezzled money from his employers as well as getting another woman pregnant. When her husband's lies catch up with him, Jane and her children have a chance to build a new life away from him if they dare. The play shows that for women without money and connections breaking free is not so easy. It had earlier West End runs in 1922 and 1929 when renowned actress Dame Sybil Thorndike took the title role.
The play was influenced by the work of George Bernard Shaw and also by the Manchester comedies of British playwrights, Harold Brighouse (Hobson's Choice), Githia Sowerby (Rutherford and Son) and Stanley Houghton (Hindle Wakes).