University of Hertfordshire BA (Hons) Games Art and Design Course Achieves TIGA Accreditation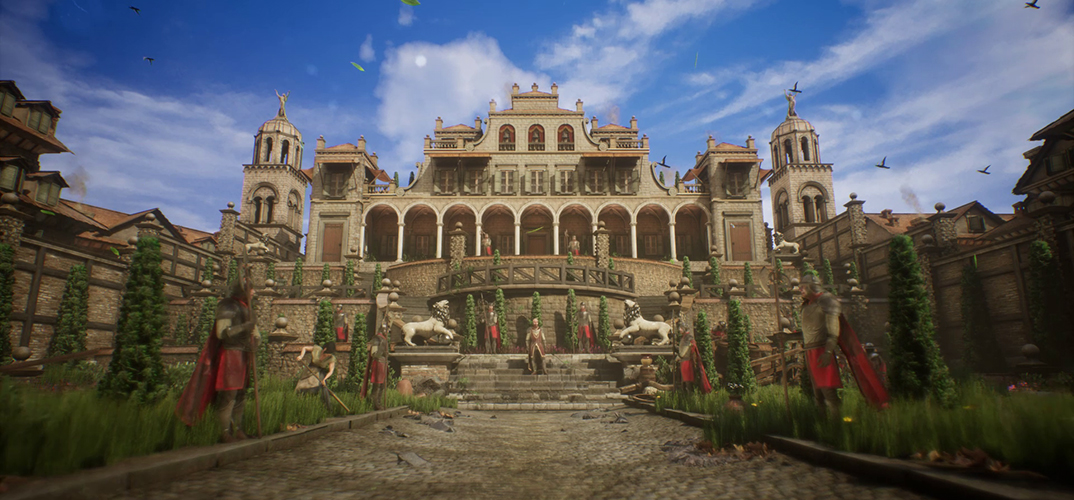 10 June 2019
The University of Hertfordshire is excited to announce the accreditation of BA (Hons) Games Art and Design by TIGA, the trade association representing the video games industry.
Up to 64% of graduates from this course find work within the games industry and all graduates have been finding work either in the games industry, or other industries where they use skills they developed on the course.
Graduates of BA (Hons) Games Art and Design have a core strength of game art skills that are supplemented by game design skills. Students have great team working skills gained through the group projects that form an important part of the course. Graduates from the BA (Hons) Games Art and Design are likely to take art jobs, having the skills to work at all sizes of game developer, from small indie developers to large AAA studios.
The following areas of exceptional good practice were identified by the accreditation team:
Students on the course have won a number of prestigious awards, including in the international 'The Rookies Awards' (www.therookies.co);
The course provides many opportunities for developing team working skills: the students are able to work with music and film students on a range of group projects;
Final year group projects are run using industry processes and are treated as though they are real industry projects, thereby giving students a very valuable chance to hone their industry skills;
There are some great facilities for the students, including dedicated computer labs (upgraded every three years) and motion capture facilities;
Acting classes are offered to students interested in perfecting their animation skills - this gives students a deep understanding of movement and how the body can react to different emotions;
Guest speakers, including alumni, from industry are a key part of the course experience, with different visitors weekly;
The School of Creative Arts is one of the few Houdini Certified schools in the UK, meaning students are able to acquire the skills required for using cutting edge Houdini graphics software as well as all the more established industry graphics software;
The student-run 3DHIT website (www.3dhit.co.uk) is exemplary in showcasing student work and forms the hub of a vibrant online community with many alumni participating.
The course team is enthusiastic, passionate about game development and has industry experience.
Dr Richard Wilson OBE, TIGA CEO, said: "Our Accreditation system recognises excellence in education provision and highlights best practice, so it is a great pleasure to award TIGA Accreditation to the BA (Hons) Games Art and Design Course at the University of Hertfordshire. The Course is innovative, equips students with industry relevant skills and is enabling students to secure work in the video games industry. Congratulations to the staff and students on this achievement."
Dr Mark Eyles, Educational Advisor to TIGA said: "The BA (Hons) Games Art and Design course team is passionate about game development and committed to delivering industry relevant skills. Their enthusiasm ensures that the University of Hertfordshire is a supportive, inspiring place to gain both game development skills and also a deep understanding of games and gameplay."
Neil Gallagher, Course Leader and Senior Lecturer at the University of Hertfordshire said: "I've always had a high regard for TIGA's work in promoting games as a career and keeping the UK at the forefront of the Industry worldwide. It's great to see official recognition for our students and our graduates, who have been working at an amazingly high level throughout the games industry in the UK and beyond.
Dr Daniel Goodbrey, one of the Joint Programme Leaders for Digital Animation at The University of Hertfordshire said: "We're thrilled to be officially accredited by TIGA and have been very impressed by the work they do in promoting and providing a voice for the UK games industry. It's great to see our students and our staff recognised as being amongst the best in the UK."
Please note that some of the images and videos on our news pages may have been taken before social distancing rules in the UK came into force.