University of Hertfordshire architecture student awarded prestigious RIBA student prize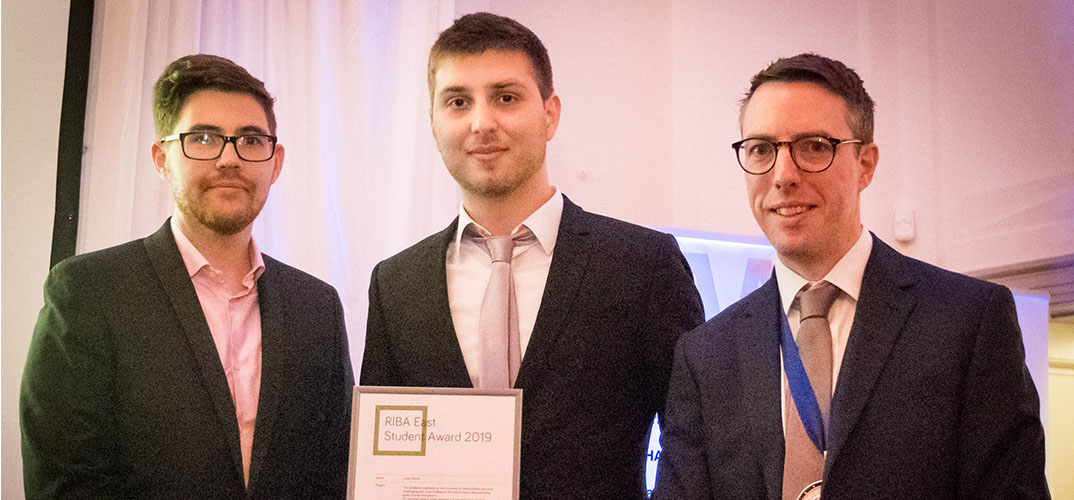 20 December 2019
A University of Hertfordshire Architecture Masters student, Josip Pijević, has been awarded with the Royal Institute of British Architecture (RIBA) student prize for the Eastern Region. Josip is one of four students in the region recognised by RIBA. He received commendation for his final project, which focused on users' needs in high-rise buildings and dealt with issues of complexity and sustainability.
Josip is working towards a Master's in Architecture and Urbanism at the University of Hertfordshire's award winning School of Creative Arts. The course has a strong emphasis on professional practice and the real-world applications of design.
The judges praised Josip for his "passion for interior spatial and contemporary technologies" as well as for demonstrating intellectual curiosity. The judges said he showed huge potential for a future career in architecture or design related research.
Josip Pijević, commented: "This award is really exciting for me. It's great to have recognition from such a prestigious organisation for my work. I have a real passion for contemporary architecture that is designed with people in mind. The practical element of my course at the University of Hertfordshire enabled me to test out creative ideas and gain the real world experience that helped me develop the project that won this award. I hope this is the first step towards a future career in architectural design.
John Bell, programme lead in architecture and urbanism, added: "I'm proud to see our student's work recognised by such as prestigious organisation in the world or architecture. We have a very talented group of students and I look forward to seeing them go on to continue to achieve great successes after graduation."
Please note that some of the images and videos on our news pages may have been taken before social distancing rules in the UK came into force.