University of Hertfordshire appoints new Deputy Vice-Chancellor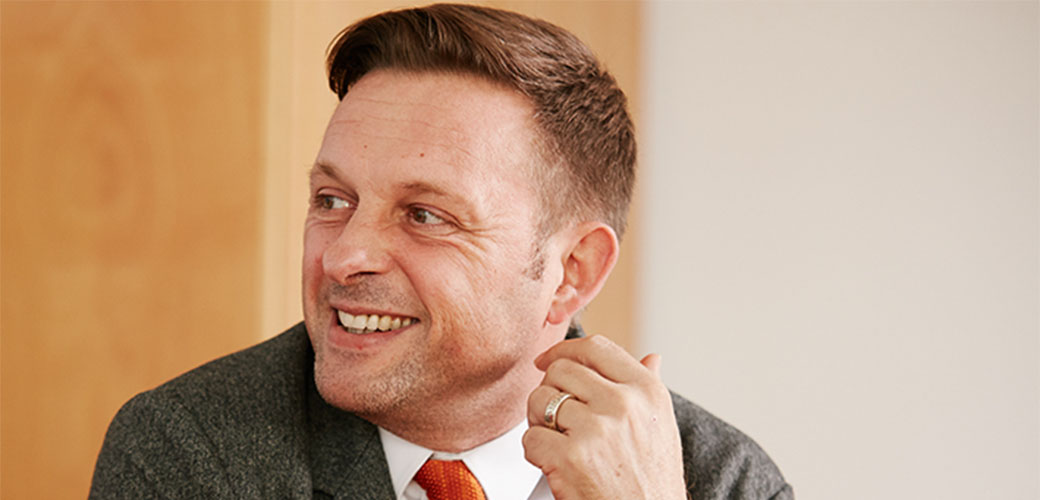 22 November 2019
The University of Hertfordshire is pleased to announce the appointment of Professor Matthew Weait as Deputy Vice-Chancellor, with effect from March 2020.
Professor Matthew Weait is currently Executive Dean of the Faculty of Humanities and Social Sciences at the University of Portsmouth, where he is also University Executive Lead for Advancement and Alumni Relations and Professor of Law and Society.
Professor Weait has more than 30 years' experience in higher education and has held academic posts at the University of Oxford, Birkbeck, University of London, the Open University and Keele University. He has a particular interest in, and commitment to, equality, diversity and inclusion in higher education, and to addressing the BAME attainment gap. He was the University of Portsmouth lead for its successful Athena SWAN bronze award and has been an active member of the University of Sanctuary initiative.
Professor Weait has a BA(Hons) in Law and MPhil in Criminology from the University of Cambridge, a DPhil in Socio-Legal Studies from the University of Oxford, and an MA in Creative Writing from the University of London. His research lies in the field of law and public health, with an internationally recognised expertise on the impact of criminal law and criminal justice practice on HIV prevention and on people living with HIV. He has published extensively in this area, and has been an adviser to the National AIDS Trust, UNAIDS, and the Global Commission on HIV and the Law. In 2017, he was made a Fellow of the Academy of Social Sciences.
A qualified, non-practising, barrister, Professor Weait is a Bencher of the Honourable Society of the Middle Temple, and a member of its Education and Training Committee.
Professor Quintin McKellar CBE, Vice-Chancellor of the University of Hertfordshire, commented: "I would like to extend a warm welcome to Matthew ahead of his tenure at the University of Hertfordshire. Matthew brings with him a wealth of experience and a commitment to driving our vision and strategy, putting staff and students at the heart of everything we do."
Commenting on his appointment, Professor Weait said: "It is a privilege to be joining the University of Hertfordshire as Deputy Vice-Chancellor at this exciting time. I am looking forward to working with my new colleagues to ensure that strategic priorities are realised, and to advancing Hertfordshire's reputation as a distinctive, innovative, and ambitious University, committed not only to delivering an excellent experience for all its students, but for being a great place to work and a force for good in the wider community."
Please note that some of the images and videos on our news pages may have been taken before social distancing rules in the UK came into force.