University of Hertfordshire academic wins country's most prestigious national teaching award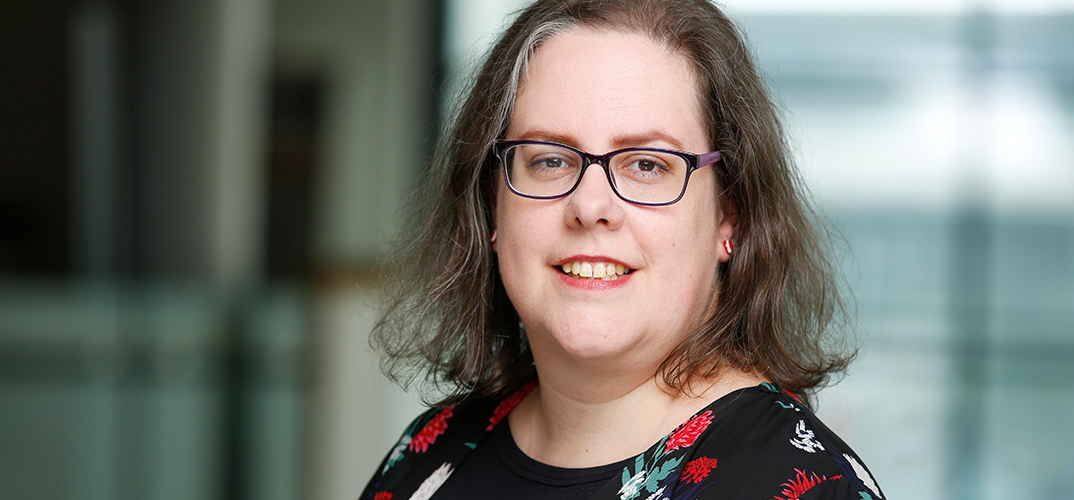 5 August 2019
Sarah Flynn, Associate Director of Learning and Teaching at the University of Hertfordshire, has been named as a National Teaching Fellow – the most prestigious teaching award in the country.
The scheme, awarded by Advance HE, celebrates and recognises individuals who have made an outstanding impact on student outcomes and the teaching profession in higher education.
Sarah has been recognised for her commitment to helping students from all backgrounds fulfil their potential. She has led several initiatives at the University, including the expansion of extended degrees for non-traditional students' entry into higher education and the development of foundation degrees. Sarah now provides expert leadership support for the University's Strategic Plan 2015-2020 with a focus on workplace learning, which includes the development of a University framework for the design of degree apprenticeships.
Sarah Flynn, Associate Director of Learning and Teaching (Workplace Learning and Degree Apprenticeships), said: "It's a real honour to receive a National Teaching Fellowship Award. I was the first in my family to go to university as a widening participation student and I know how important it is for everybody to be given a fair and equal chance to succeed. Strengthening the diversity of our community is embedded in the University of Hertfordshire's five-year plan and I look forward to continuing the work we are doing."
Alison Johns, Advance HE's chief executive, said: "Becoming a National Teaching Fellow or winning CATE team is a huge achievement. It can be truly life-changing. Creating ambassadors for innovative and impactful teaching who are valued by institutions and colleagues, and who can set in motion change and enhancements to make a really positive impact on student experience and outcomes across their institution and beyond."
Please note that some of the images and videos on our news pages may have been taken before social distancing rules in the UK came into force.