University joins Malnutrition Awareness and Prevention Network to call for more action to be taken to prevent malnutrition in the UK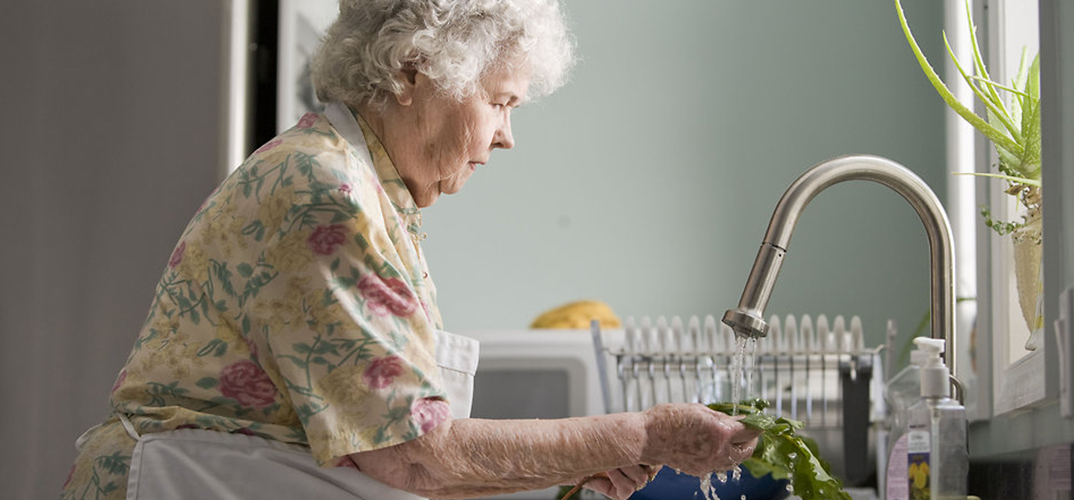 15 October 2019
With 1.3 million older people in the UK malnourished or at risk of undernourishment*, a new Malnutrition Awareness and Prevention Network (MAPN) has been launched to call for increased funding for vital social care services for older people, such as meals on wheels and other community-based services (such as lunch clubs, support with food shopping and preparing meals).
To coincide with the UK Malnutrition Awareness Week, MAPN is calling for the recommendations in the 2018 All-Party Parliamentary Group on Hunger's report Hidden Hunger and Malnutrition in the Elderly to be implemented as a social care priority. Key recommendations from the report include ensuring that care staff are trained to use the Malnutrition Universal Screening Tool to identify older people who are at risk of malnutrition. The report also recommends that providing older people who are at risk of malnutrition with at least one hot meal every day becomes a statutory duty for all local authorities. However, these recommendations have not yet been included in social care policy.
The number of older people who are affected by malnutrition in the UK is under-estimated and consequently under-reported. If someone is admitted to hospital, hospitals only record the primary cause of admission, and while malnutrition as the primary cause of hospital admission has more than tripled over the past decade, many more hospital admissions, such as for trips and falls, are likely to have malnutrition – and the closely related issue of dehydration - as an underlying cause**. It is consequently not known how many older people living in their own homes or care homes have malnutrition.
MAPN will campaign for greater awareness of malnutrition and dehydration amongst older people to help both families and members of the care community to spot the signs and take action to improve affected people's diet and food security. The network has been running a Twitter campaign, Malnutrition Monday, throughout 2019 to help both families and members of the care community to spot the signs of malnutrition and take action to support those affected.
Professor Wendy Wills, Director of the Centre for Research in Public Health and Community Care (CRIPACC) at the University of Hertfordshire, commented: "The numbers of people living into and beyond their 80s and 90s will continue to increase in the UK and it is therefore vital that older people are supported to remain well-nourished so that they have a good quality of life. Family members, older people themselves and the health and social care professionals they come into contact with need to know about the signs of malnutrition so they can take steps to prevent this. MAPN will play an important role, to campaign for greater recognition and action to address malnutrition among the UK's older population."
Laura Cairns, Project Manager at Eat Well Age Well as part of the Scottish charity Food Train, said: "We are delighted to be part of MAPN to share the learning and experience from Scotland and to make a greater noise together about the public health problem of malnutrition among older people. MAPN will push forward for action on identifying and managing malnutrition and by working together with different partners from across the UK we can make positive changes happen to the lives of older people."
The Malnutrition Awareness and Prevention Network has been formed by leading practitioners and academics with an interest in older people, food and communities in the UK, and aims to:
Raise awareness of malnutrition (and dehydration) in older adults
Bring together organisations or people with interests in older people, food & communities to act as a forum to share good practice
Combine efforts to influence awareness, prevention and action on malnutrition.
Please note that some of the images and videos on our news pages may have been taken before social distancing rules in the UK came into force.