University hosts Salter's Festival of Chemistry in partnership with The Royal Society of Chemistry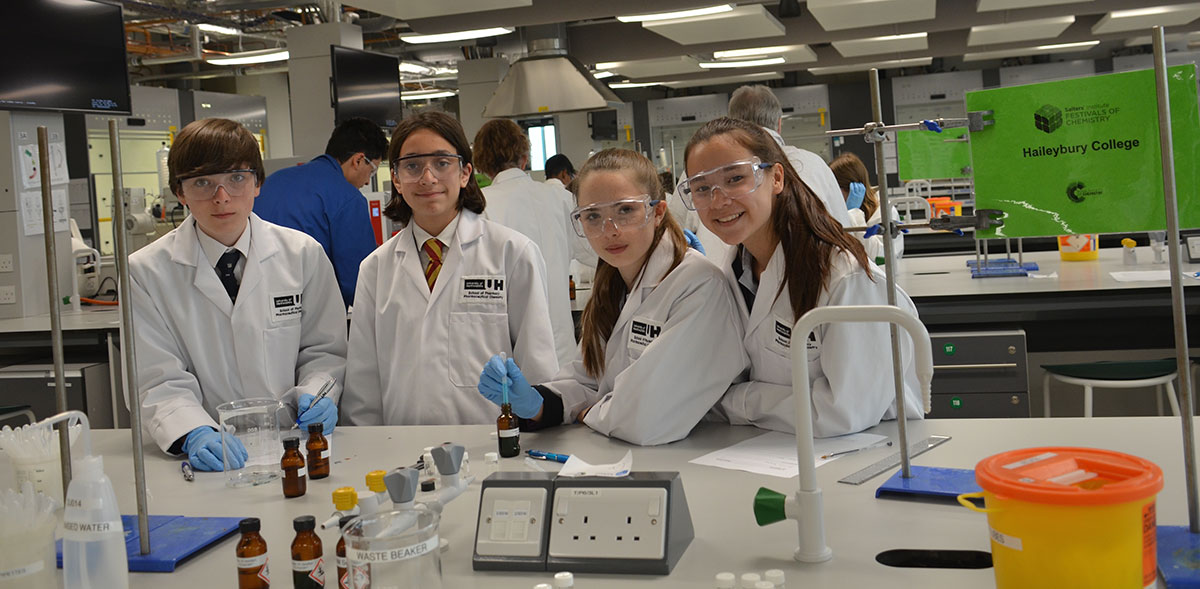 24 June 2019
44 students from 11 schools in the region enjoyed an exciting day of chemistry at the first ever Salters' Festival of Chemistry to be held at The University of Hertfordshire.
During the morning the teams took part in a competitive, hands-on, practical activity, 'The Salters' Challenge', One of Our Elements is Missing!, in which they used their analytical chemistry skills to solve the crime. In the afternoon, the students competed in the 'University Challenge', a practical activity chosen by the University.
After a busy few hours in the lab the students were treated to an interactive and fun 'Chemical Magic Demonstration', followed by a Prize giving to end the day, at which all participants received individual fun prizes and participation certificates. The winning teams were awarded prizes for their schools.
The Salters' Festivals of Chemistry are an initiative of The Salters' Institute, whose aim is to promote the appreciation of chemistry and related sciences amongst the young, and to encourage careers in the teaching of chemistry and in the UK chemical and allied industries.
The University of Hertfordshire recognises the importance of the Salter's Festivals of Chemistry in providing young people with opportunities to practice science within a professional environment. These events are inspirational and can engender interest in the pursuit of a career in the sciences. We were very happy to have been chosen to host this important festival as it allowed us to foster engagement with local schools.
Dr Paul Bassin
Lecturer in the School of Life and Medical Sciences at the University of Hertfordshire
The Festival at The University of Hertfordshire is part of the Festival programme which comprises of 59 Festivals taking place at Universities and Colleges throughout the UK and the Republic of Ireland between March and June 2019.
The Institute is delighted to once again be working in partnership with the Royal Society of Chemistry in 2019.
Please note that some of the images and videos on our news pages may have been taken before social distancing rules in the UK came into force.