University academic selected as Tokyo 2020 Olympic and Paralympic Games volunteer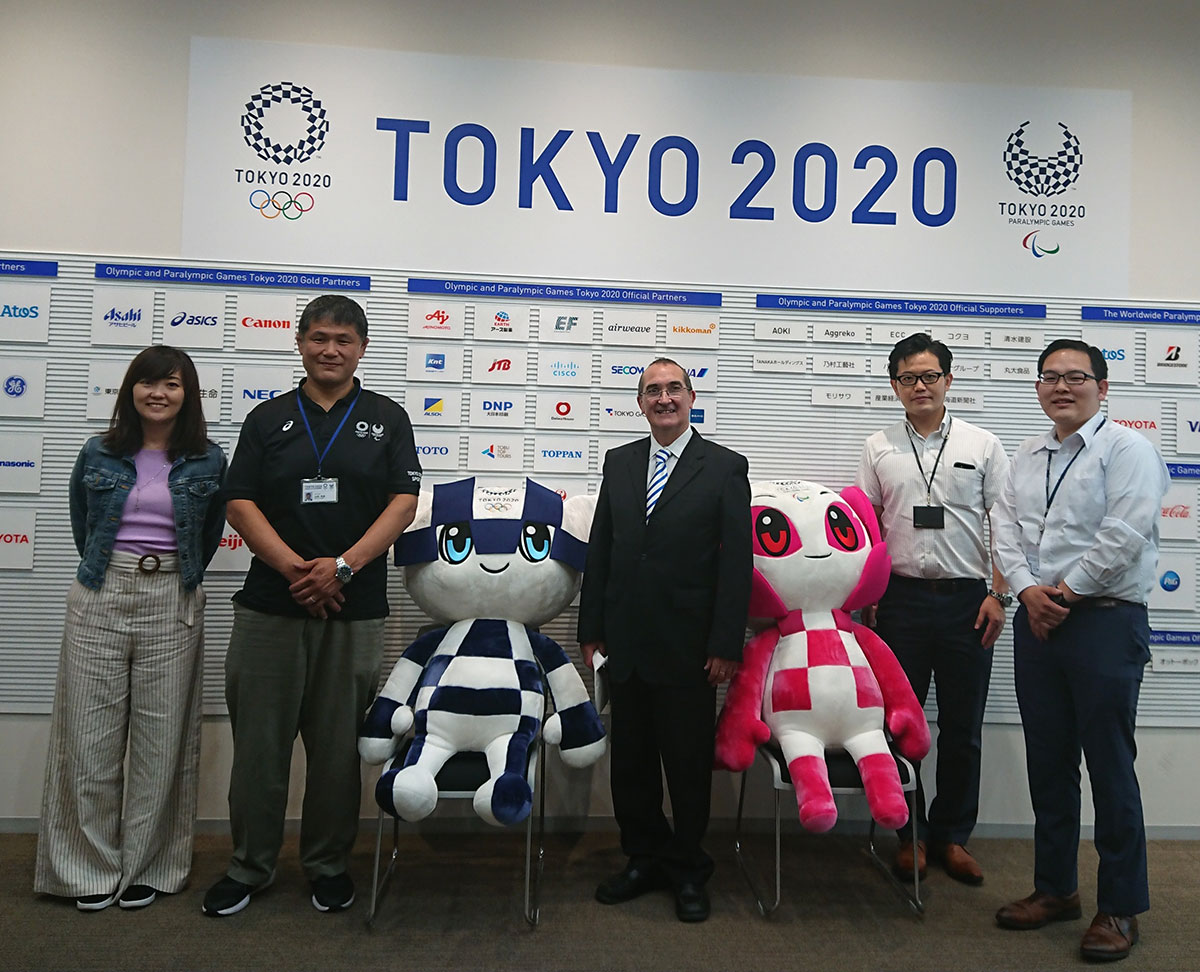 11 June 2019
University of Hertfordshire academic Dr Mike Callan has been selected as a volunteer with the Tokyo 2020 Olympic and Paralympic Games.
During a study visit to Japan this month, Dr Callan met with members of the Olympic Games Organising Team and has been recruited as part of the hosting team for both the Olympic and Paralympic Games which will be held in Tokyo during the summer of 2020.
His role will be to work at the judo events, to be held at the Nippon Budokan, a Heritage Zone venue as it was also used during the 1964 Olympic Games. He will help to lead a team of volunteers providing support to members of the International Federation. Dr Callan played a similar role during the 2012 London Olympic and Paralympic Games.
As the Education Director of the Commonwealth Judo Association and the President of the International Association of Judo Researchers, Dr Callan is no stranger to judo at the highest levels. He leads the University of Hertfordshire International Judo Research Unit (the i-dojo), which is conducting interdisciplinary research into judo.
I am delighted that Mike is able to join our team. His experience of previous Olympic Games, and his international reputation in judo will help us to deliver a world class event.
Mr Toshihiko Yamada
Judo Manager for Tokyo 2020
Also, during his recent visit to Japan, Dr Callan gave a speech in Japanese at the Solidarity of Judo Education celebratory dinner. The event was hosted by Professor Yasuhiro Yamashita, Director of the Japan Olympic Committee and Vice-Chancellor of Tokai University. Dr Callan took the opportunity to praise the work of the organisation over the last 13 years, particularly the contribution to world peace through judo.
Please note that some of the images and videos on our news pages may have been taken before social distancing rules in the UK came into force.