University of Hertfordshire and Watford FC partner to deliver dementia programme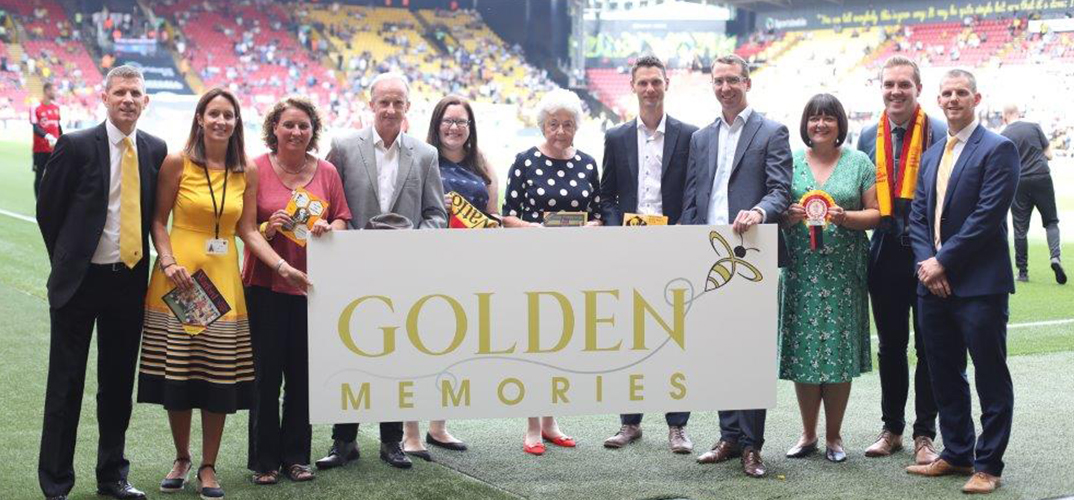 4 September 2019
The Watford Football Club's Community Sports and Education Trust, in partnership with the University of Hertfordshire and Watford Museum, have launched their Golden Memories programme.
Golden Memories is a reminiscence programme aimed at those with a mild to moderate dementia diagnosis and is funded by Premier League (PL) and Professional Footballers' Association (PFA) through the PL PFA Community Fund. The programme will use a host of memorabilia and magic moments to stimulate the senses and evoke personal memories, as well as encouraging physical activity through chair exercises. Golden Memories will also provide a space for support, respite and workshops for carers. Research by the University of Hertfordshire has helped inform the development and delivery of the programme.
"Research shows that reminiscence programmes like this one benefits those living with dementia, but we need to do more work to help build on our understanding of this and to learn more about what the benefits are for carers. Will we be evaluating the benefits of the programme so we can provide recommendations on best practice for future initiatives."
Professor Elizabeth Pike
Head of Sport, Health and Exercise at the University of Hertfordshire
Based in the Sensory Room at Vicarage Road Stadium, Golden Memories will be running an initial 12 week and 18 week course of sessions with the possibility of expanding in to a community group in the future. These initial sessions will run from now until December 2019 and again in March 2020 within year one of the programme.
Please note that some of the images and videos on our news pages may have been taken before social distancing rules in the UK came into force.