Royal Town Planning Institute grants accreditation to the University of Hertfordshire for its MSc Sustainable Planning degree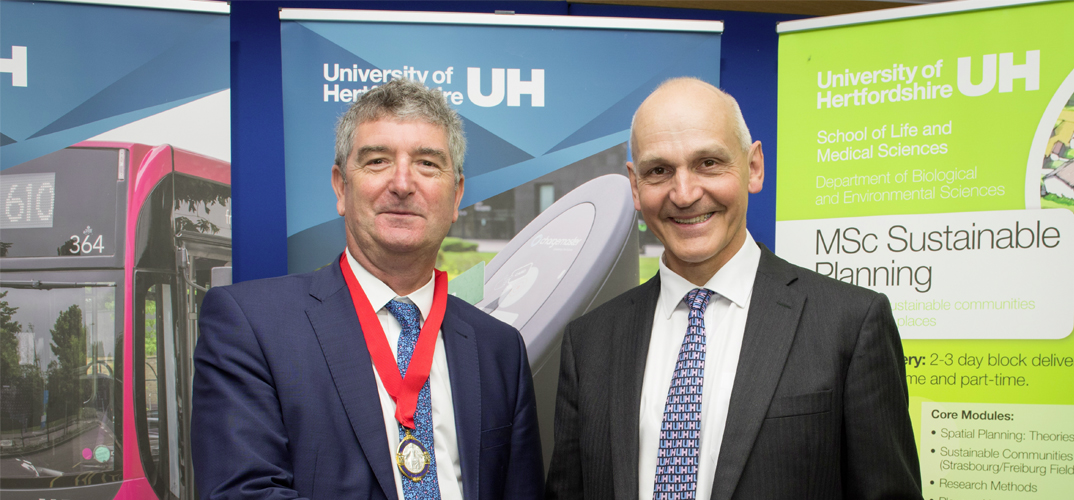 17 July 2019
The Royal Town Planning Institute today formally granted accreditation to the University of Hertfordshire for its Master's degrees in Sustainable Planning.
Completion of this accredited course will allow future University of Hertfordshire graduates to progress towards chartered membership of the Royal Town Planning Institute.
The MSc Sustainable Planning programme for 2019/2020 consists of three courses in MSc Sustainable Planning, MSc Sustainable Planning and Environmental Management and MSc Sustainable Planning and Transport. The programme provides students with the skills and expertise they need in order to meet contemporary sustainability challenges in planning, allowing them to contribute to a much needed and fast changing professional area.
The course provides graduates with excellent career opportunities in planning, environmental management, urban design, transport planning and management, climate change mitigation and other planning related careers. Graduates from our degrees are now working in a wide range of national and international roles at the forefront of tackling contemporary planning and sustainability issues.
I am delighted that the prestigious Royal Town Planning Institute has given accreditation to our Sustainable Planning Masters' degrees. The course leaders have worked incredibly hard developing course materials and creating relationships with industry in order for our students to graduate with strong career prospects.
Quintin McKellar
Vice-Chancellor at the University of Hertfordshire
I am delighted to announce that the University of Hertfordshire has gained RTPI accreditation for its postgraduate Sustainable Planning programmes, including specialist teaching that integrates planning and transport. We warmly welcome the University into the RTPI family and we look forward to working with it to ensure that planners are able to develop the skills they need to create sustainable places and infrastructure, to protect the environment and to unlock development potential.
Ian Tant
President of the Royal Town Planning Institute
For further information, visit https://www.herts.ac.uk/courses/sustainable-planning.
Please note that some of the images and videos on our news pages may have been taken before social distancing rules in the UK came into force.