Our researchers part of consortium awarded prestigious EPSRC funding to establish National Centre for Doctoral Training in Aerosol Science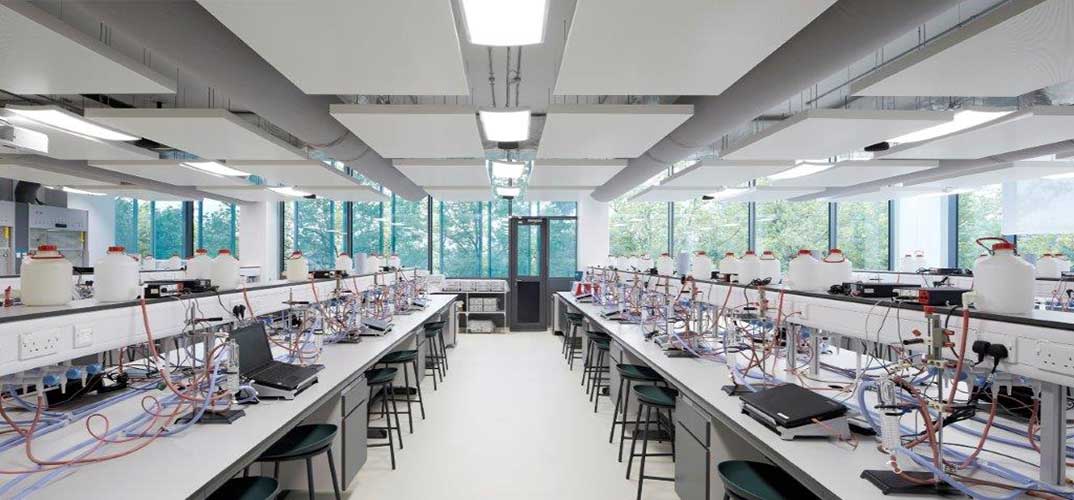 7 February 2019
A consortium of the UK's leading researchers in aerosol science, including a University of Hertfordshire research team led by Professor Darragh Murnane and Dr Victoria Hutter, was announced this week as one of the Engineering and Physical Sciences Research Council's (EPSRC) new national Centres for Doctoral Training. Professor Darragh Murnane has been named as Deputy Director of the new Centre for EPSRC Centre for Doctoral Training in Aerosol Science.
With funding support of £6.4M from the EPSRC, matched with over £7.7M from over 45 industrial and public sector partners and the seven partner universities, the CDT in Aerosol Science will contribute significantly to establishing the UK's place as a world-leading location for aerosol research.
Professor Jonathan Reid at the University of Bristol will be Centre Director, leading the consortium of nine co-investigators and 35 academic supervisors at the Universities of Bath, Bristol, Cambridge, Hertfordshire, Imperial College London, Leeds and Manchester, to develop a new generation of over 80 aerosol science PhD researchers, working across areas as diverse as medical research and inhaled drug delivery, to combustion science, synthesis of new materials, climate change, and the delivery of agricultural and consumer products.
I am delighted that the University of Hertfordshire is a partner in this award as we have a proud history of applied and fundamental research in aerosol sciences, ranging from disciplines as diverse as healthcare technology, to environmental pollution, development of novel instrumentation, to bio-warfare detection. In addition, Professor Murnane's appointment as Deputy Director of the EPSRC CDT in Aerosol Science and Dr Victoria Hutter's position on the CDT's Thematic Board acknowledge the University's strong international reputation in aerosol research. This includes existing EPSRC-funded projects under the Future Formulation of Complex Products initiative such as the University of Hertfordshire-led INFORM 2020 program.
Professor John Senior
Pro-Vice Chancellor for Research and Enterprise, University of Hertfordshire
The CDT in Aerosol Science will be unique on a global scale, as we have developed programmes of researcher development that will equip doctoral graduates with skills and knowledge that cross the traditional discipline boundaries. By securing an industrial mentor and industrial placement for every PhD researcher, the CDT graduates will be mobile researchers, equipped to jump between disciplines as well as the academic and industrial research environment.
Professor Darragh Murnane
Associate Dean, Business and Enterprise, University of Hertfordshire
The interdisciplinary team of researchers involved in the bid from the University of Hertfordshire spans our Research Centres for Engineering, Atmospheric and Climate Physics, and Topical Drug Delivery and Toxicology Research. This is entirely in keeping with the University of Hertfordshire's strategy of undertaking collaborative, multidisciplinary research focused within six cross-cutting, global challenge-focused Research Themes. The further research collaborations that will develop in the CDT create excellent opportunities for us, and we look forward to providing an exciting and challenging research training experience to the large number of doctoral candidates at University over the coming years.
Professor John Senior
Pro-Vice Chancellor for Research and Enterprise, University of Hertfordshire
Please note that some of the images and videos on our news pages may have been taken before social distancing rules in the UK came into force.