PLUS project holds successful kick-off meeting in Bologna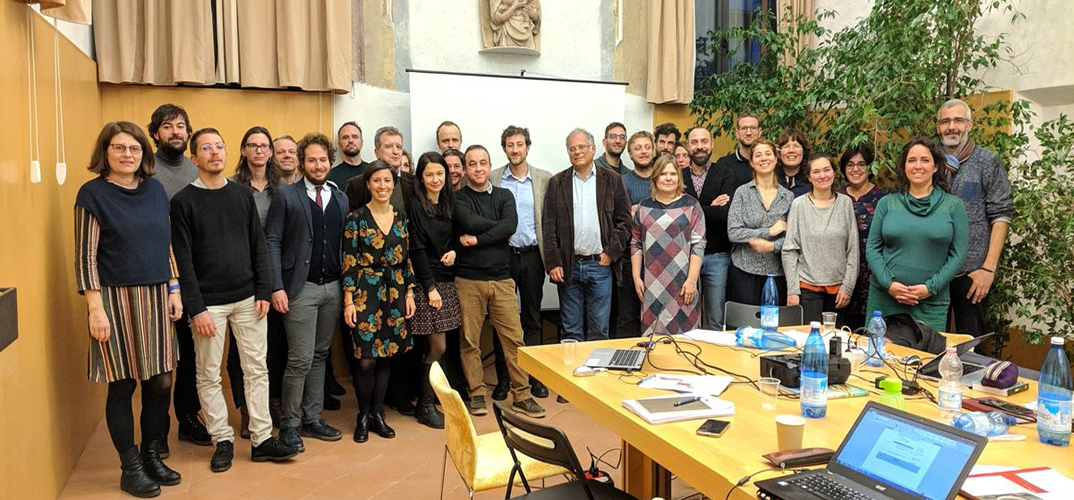 21 February 2019
The kick off meeting of the project PLUS: Platform Labour in Urban Spaces: Fairness, Welfare, Development took place at the University of Bologna in Italy from the 31/1 to the 1/2/2019.
Partners from seven Universities and several stake holder organisations that participate in the project gathered to discuss the challenges that lay ahead for the research and policy making on the gig economy and platform labour that PLUS will explore. The team from Hertfordshire Business School (HBS), led by Professor Ursula Huws, includes Dr Neil Spencer, Dr Nelli Kambouri and Dr Kaire Holts. As well as carrying out research on the gig economy in London, HBS will be co-ordinating the project's work with policy stakeholders looking at the development of policy solutions to the challenges raised by the growth in platform work.
The PLUS project has received funding from the H2020 programme for research of the European Commission. PLUS's principal aim is to analyse the impact of the gig economy on work, welfare and social protection in seven European cities: Barcelona, Berlin, Bologna, Lisbon, London, Paris, and Tallinn. Through a ground-breaking trans-urban approach, it will study labour conditions, welfare and logistical practices in four platforms: AirBnB, Deliveroo, Helpling and Uber that have been growing steadily during the past years. Working closely with stakeholders, PLUS will develop innovative research perspectives and publications, but also policy proposals, social laboratories and a community of practice. PLUS is expected to have a Europe-wide impact on policy making on digital labour in a period when the gig economy is emerging as a strategic sector for the development of digital technologies, business investment and job creation.
You can find PLUS on their website, by email, on twitter, medium and YouTube.
Please note that some of the images and videos on our news pages may have been taken before social distancing rules in the UK came into force.