New digital tool will help smaller observatories and amateur astronomers capture more extra-solar planets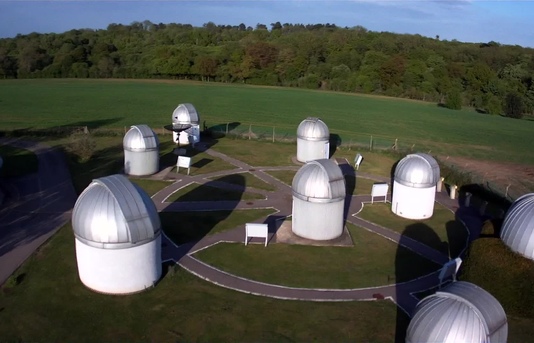 26 June 2019
Researchers at the University of Hertfordshire have developed a new online tool to enable more effective capturing of extra-solar planets by smaller telescopes and at sites with a lack of clear skies.
The new research, published this week in Publications of the Astronomical Society of the Pacific, is intended to support a significant increase in the number of 'exoplanet transits', a method of detecting planets by observing the orbit of their star, captured by non-specialists.
The online tool has been developed to predict viable observing opportunities for exoplanet transits, which can be used by observatories with modern cameras to plan and conduct research in areas where they might not have realised the potential capability of their equipment. A key feature is the ability to predict what the transit might look like prior to the observation, to help the observer plan and adjust their equipment, such as adjusting exposure times. The tool only recommends transits that can be observed in their entirety.
The tool will be also help more observatories to make routine exoplanet transit observations to assist the research being conducted by large-scale surveys, such as the Transiting Exoplanet Survey Satellite (TESS), to capture a large number of exoplanet transits.
Our research is intended to provide a practical route to support smaller observatories to better plan and execute exoplanet transits, and ultimately increase the number of extra-solar planet observations. Our new digital tool can also be used for planning a variety of variable star observations, where a prediction of light can be made.
Professor Hugh Jones
Centre for Astrophysics Research, University of Hertfordshire
The research was conducted at the University of Hertfordshire's Bayfordbury Observatory by students Peter Beck and Luke Robson.
Please note that some of the images and videos on our news pages may have been taken before social distancing rules in the UK came into force.