Local schoolchildren are inspired by science and the arts at the University of Hertfordshire's Big STEAM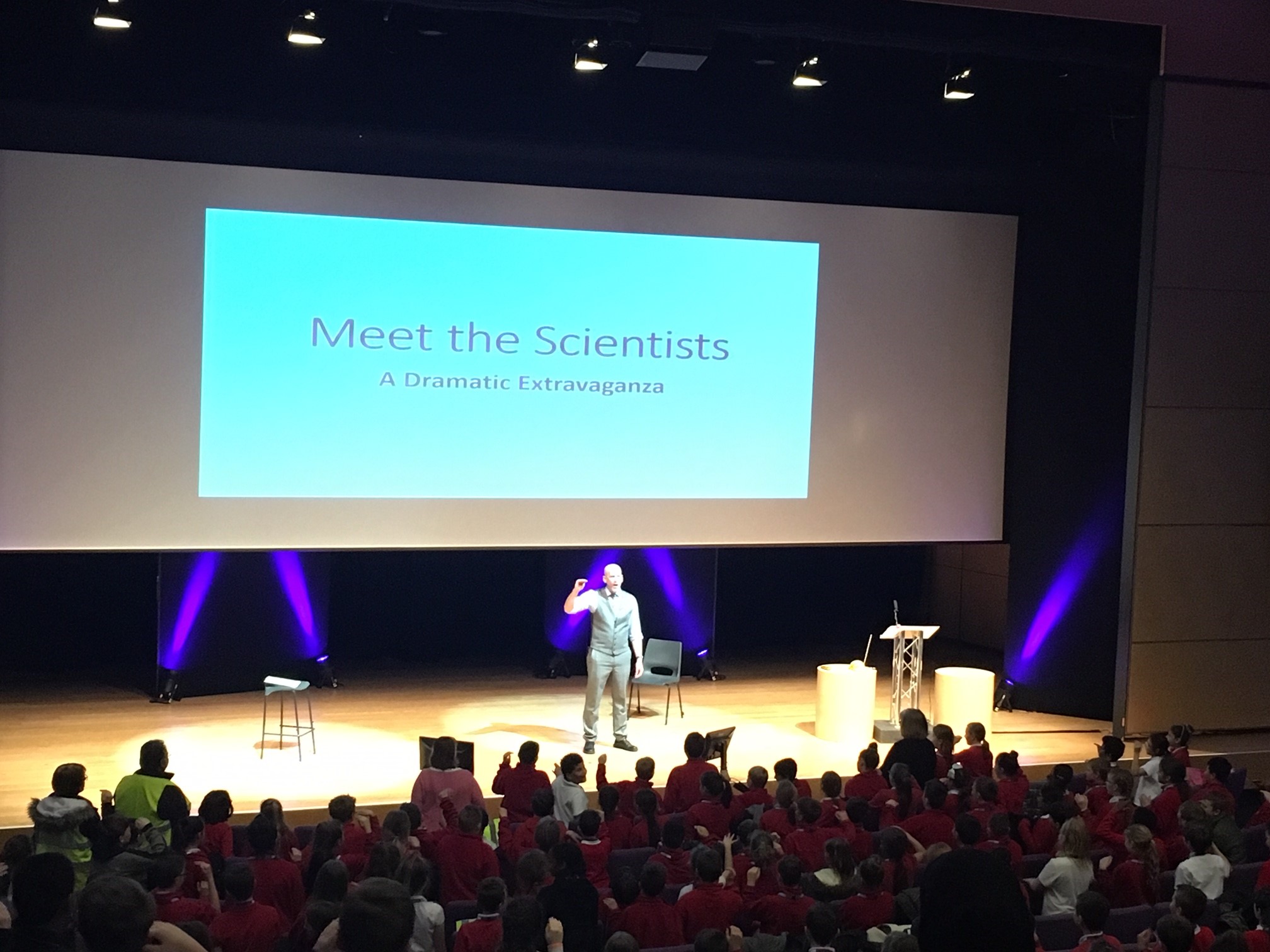 2 April 2019
The University of Hertfordshire welcomed 400 Year Five pupils from local primary schools onto campus for the Big STEAM today, an event designed to promote the relationship between science and the arts and create new ways of learning.
The School of Education and UHArts have collaborated to create the University of Hertfordshire's first event that brings together science and the arts in the same learning zone for primary schoolchildren. Artist Ben Twiston Davies explored the links between the human body and engineering through the use of origami with the children. Final-year Bachelor of Education students went into role as famous scientists and led an interactive drama session to explore the lives and works of Leonardo da Vinci (inventor and artist) and Jane Gooddall (primatologist and anthropologist).
The Big STEAM is part of a national programme to engage children with science and the arts and to increase their Science Capital, identifying science as something for them as an individual. It also complements the 'science for all' initiative as well as encouraging more children to enter careers in science when they are older.
Science is not often linked with art or drama so we wanted to showcase how these subject pairings can stimulate children's curiosity and learning. We hope the children return to their classrooms inspired by new ways of thinking about science and its relevance to their lives.
David Allen
Senior Lecturer in Primary Science and Art at the University of Hertfordshire
Inviting local schools to our university is a key part of our commitment to the local community by sharing our research and facilities to help inspire the minds of young people.
Laide Bissessar
Head of Widening Access and Student Services at the University of Hertfordshire
Please note that some of the images and videos on our news pages may have been taken before social distancing rules in the UK came into force.