Hertfordshire Law Clinic opens to provide vital pro-bono legal advice to the local community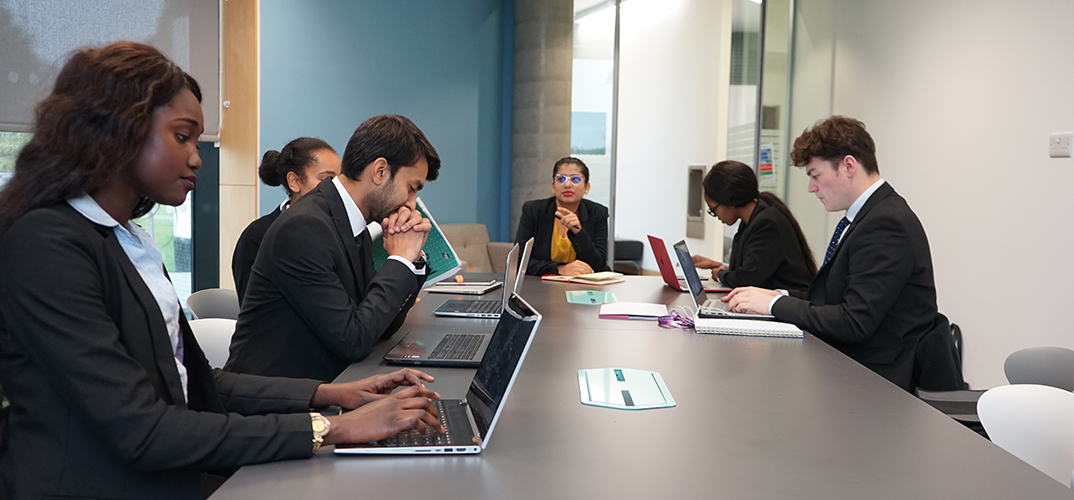 17 October 2019
The University of Hertfordshire today announces the opening of its Hertfordshire Law Clinic, a new pro-bono legal advice service based at the University's De Haviland campus in Hatfield.
Hertfordshire Law Clinic will provide a vital source of legal advice for members of the public who are unable to afford to hire solicitors in cases relating to family law, employment law, intellectual property and commercial law and Powers of Attorney.
A team of University of Hertfordshire Student Advisers, under the supervision of qualified lawyers, will provide free, professional advice to families and individuals on an extensive range of topics, under the supervision of qualified lawyers. Clients will attend an appointment with two Student Advisers and receive free written legal advice within fourteen days of the appointment, which will have been prepared under the supervision of qualified lawyers.
Patron of Hertfordshire Law Clinic, Grace Ononiwu OBE, CBE, and Chief Crown Prosecutor, CPS West Midlands region, commented: "Access to justice for all, regardless of social background or wealth, is a fundamental principle. The University's Law Clinic will provide students with an opportunity to promote this principle and make a valuable contribution to the services available to the communities in Hertfordshire."
Diana Kirsch, Director of Pro-Bono at the University of Hertfordshire, said: "The University's Law Clinic will provide a much-needed service to the local community in Hertfordshire following the cuts to legal aid in 2012 for issues relating to family law, particularly for families on lower incomes. At the same time, the clinic will offer our Hertfordshire Law School students unrivalled experience working on client cases, providing students with the opportunity to build their CV alongside their studies."
The Law Clinic will also run Streetlaw events in Hertfordshire, with Law students delivering interactive presentations to demystify different aspects of the law for schools and community groups around the county.
Hertfordshire Law Clinic details:
Hertfordshire Law Clinic is open from 9am-5pm on Monday to Friday during University term time.
To book an appointment email probono@herts.ac.uk or call 01707 284115.
https://www.herts.ac.uk/study/schools-of-study/law/hertfordshire-law-clinic
Please note that some of the images and videos on our news pages may have been taken before social distancing rules in the UK came into force.