Hertfordshire Business School talks about Entrepreneurship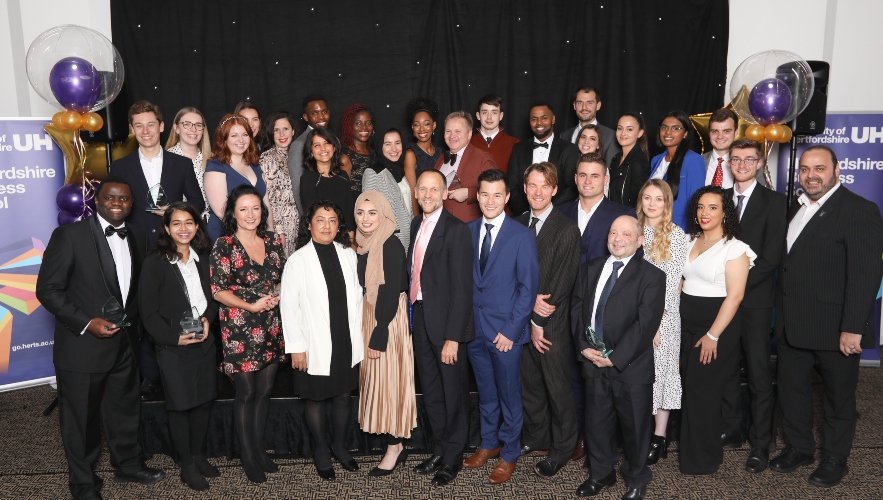 19 November 2019
On 15 November, Business Academy hosted a breakfast meet-up, Let's Talk About Entrepreneurship, bringing together for the first time a mixed group of those interested in or involved with entrepreneurship, whether studying, researching, teaching, consulting, or already leading and growing a small business or social enterprise.
As well as introducing the new University Enterprise Zone, the event aimed to enable people to share challenges and experiences with like-minded people from inside and outside the University, and find out about the connections, opportunities and resources available to them through our various networks.
Experts Dr Chris Brown, Associate Professor of Enterprise, Dr Ekaterina Murzacheva, Director of the Social Enterprise Centre, and Lynne Stevens, Associate Dean of Corporate & Professional, led the discussion. They were joined by members of the enterprise community from all over the University and beyond: local business owners, representatives of the Business Incubation programme, graduate entrepreneurs, plus students from a variety of programmes including our MBA course. It was especially good to see many students from the UH Entrepreneur Society joining the event.
Attendees shared breakfast and coffee as well as making connections, swapping experiences, trading knowledge, and contributing to a very lively event.
For more Business Academy events, see the Business School What's On page.
Please note that some of the images and videos on our news pages may have been taken before social distancing rules in the UK came into force.