Hertfordshire Business School achieves an Athena SWAN Bronze award!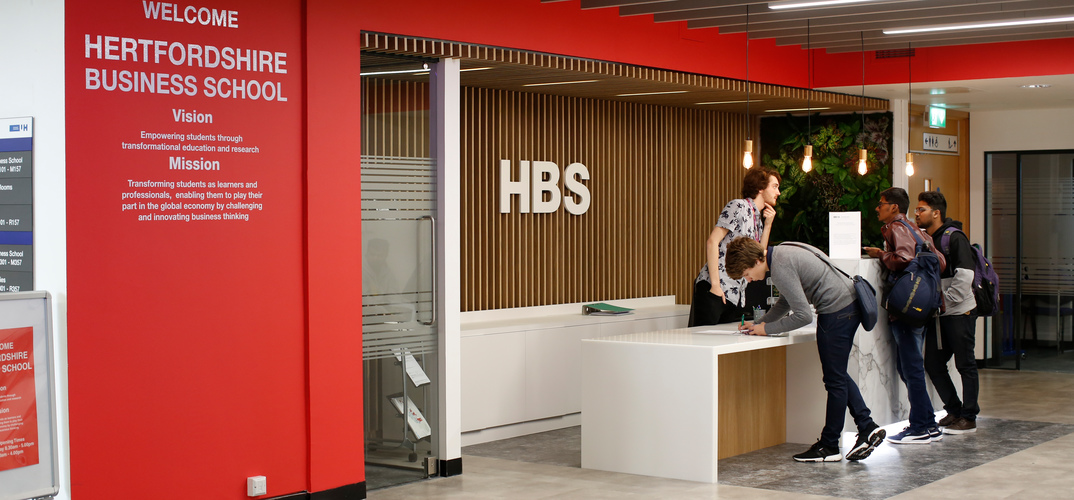 28 May 2019
The Hertfordshire Business School (HBS) has become the 9th School at the University of Hertfordshire to achieve an Athena SWAN Bronze award, congratulations!
Following an application submitted in the November 2018 round, the School was notified of its success on 29 April 2019. The submission was the result of thorough analyses by the School's Equality, Diversity and Inclusion Team (EDIT) led by Athena SWAN Champion Dr Lindsey German. Lindsey will attend a ceremony to collect the award at the University of York in June.
Athena SWAN draws attention to the multifaceted nature of gender inequality and highlights that academia cannot reach its full potential unless it can benefit from the talents of all.
The awards and the application process motivates Schools and Institutions to examine their policies and practices, improve communication through consultation with staff, identify gaps and embed good practice where it exists. The awards recognise and reward policies and cultures which build a positive working environment for staff of all genders and at all levels.
HBS developed an extensive action plan to tackle issues and challenges unique to the School. Priorities include increasing the number of female staff taking up senior leadership positions, addressing under-representations of staff and students in various subjects (e.g. women in Accounting, Finance and Economics; men in Tourism, Hospitality and Event Management etc.) and improving parental leave information and choices.
For more information, please have a look at the HBS submission and action plan.