Hatfield primary school pupils programme robots at University of Hertfordshire's 'Coding Machines' event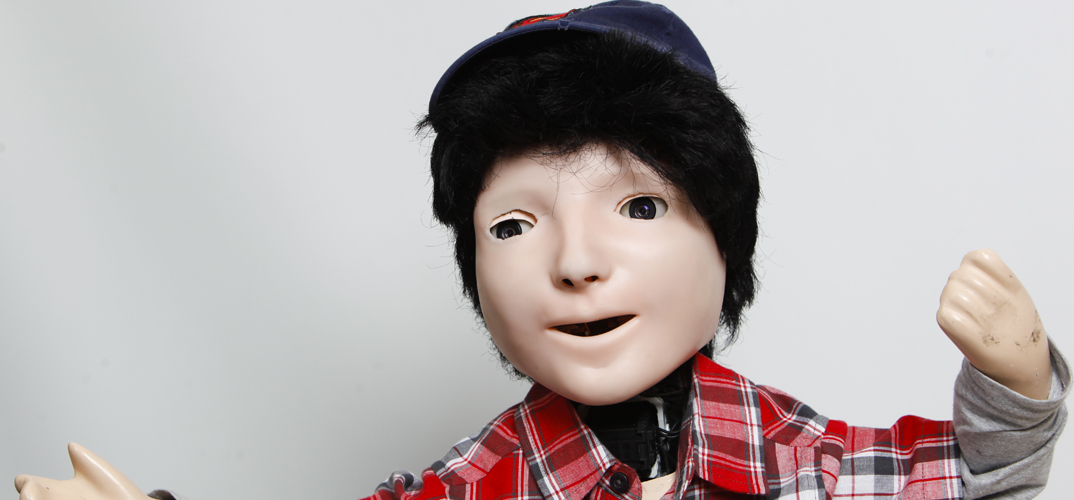 1 July 2019
Researchers from the Adaptive Systems Research Group visited Hatfield Community Free School this week to give 230 children the chance to programme robots as part of UK Robotics Week 2019.
The University of Hertfordshire's 'Coding Machines' day was designed to spark the children's imaginations and inspire them to consider a career in Computer Science and Robotics in the future. The University of Hertfordshire's School of Engineering and Computer Science took a selection of small mobile robots into the school which the children programmed in a visual programming environment. In addition to this the children had the opportunity to play some new interactive games with Kaspar, a humanoid robot created to improve the lives of children with autism.
Dr Luke Wood, Lecturer in Computer Science at the University of Hertfordshire said: "Teaching children about coding and robotics is a great way to inspire them to become interested in STEM subjects. The University of Hertfordshire is committed to education outreach, and we want to inspire the next generation of computer scientists and make children see that robotics is an accessible, exciting career."
For more information, please visit the University of Hertfordshire's Adaptive Systems Research Group.
Please note that some of the images and videos on our news pages may have been taken before social distancing rules in the UK came into force.