Emotional fitness app helps support students with their wellbeing and academic performance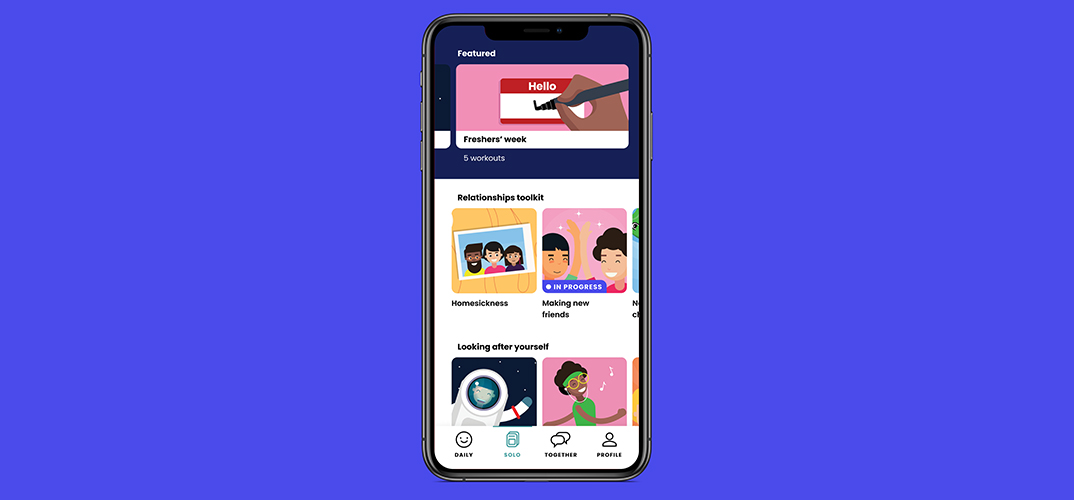 1 November 2019
The University of Hertfordshire has partnered with Fika to provide an emotional fitness app for students in the School of Life and Medical Sciences, supporting them with their wellbeing and academic performance.
The Fika app, which helps boost wellbeing through simple five-minute emotional workouts, was launched earlier this year. It offers more than 200 context-specific emotional workouts designed by psychologists to help students navigate the challenges of university life, as well as boosting their attainment and employability.
The University of Hertfordshire will pilot Fika across its School of Life and Medical Sciences, making it available to approximately 4,000 students. The School will also actively contribute to Fika's academic research programme, working with Fika's Head of Research and other university partners to quantify the impact of regular emotional exercise on student wellbeing, attainment and employability.
"Fika is a proactive tool to build students' mental fitness, equipping them to cope with the inevitable challenges they will face, at university and beyond. As a University that values our students as partners, we're delighted to join forces with Fika, proactively giving students the tools they need to thrive."
Dr Philip Porter
Associate Dean of Education in the School of Life and Medical Sciences