Degree Show to exhibit School of Creative Arts 2019 graduates' award-winning work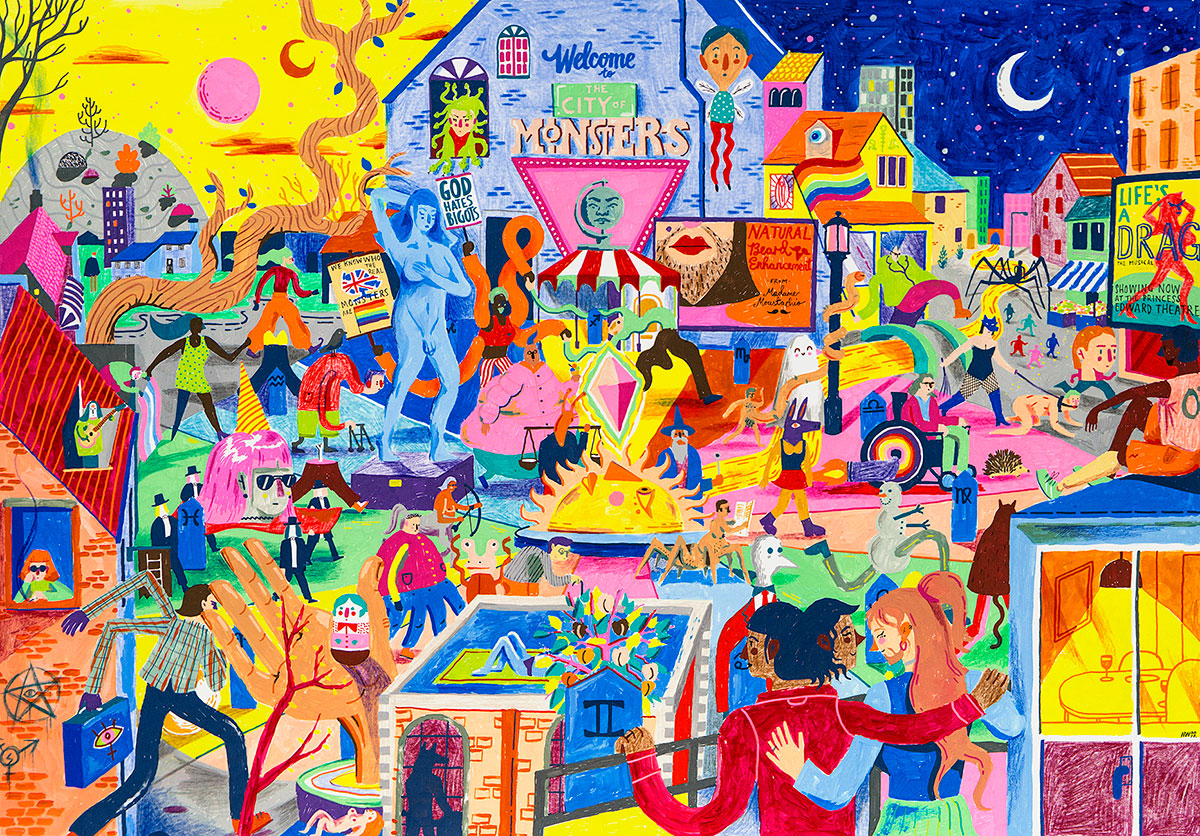 20 May 2019
The University of Hertfordshire's School of Creative Arts will showcase the very best work from its talented graduates at its Degree Show 2019, which will be open to the public from the 22-25th May 2019.
The Degree Show is part of the School's Creative Attraction season, which celebrates the innovative work of over 400 graduating students from across Creative Arts' undergraduate courses, including animation, architecture, art therapy, design crafts, digital media, fashion, film and television, fine art, graphics, illustration, interiors, model design, photography and product design. Their work will be displayed in the Art & Design Gallery, Todd and Mercer buildings, on the College Lane campus.
The exhibition offers the chance to meet some of the UK's hottest emerging talent, network with representatives from the creative arts industries and explore award-wining work from the stars of tomorrow.
Many of the students have already won awards including:
Harry Woodgate has won the Penguin Student Design Award and has been shortlisted for the V&A Illustration Awards, the Batsford Prize, Folio Society Book Illustration and D&AD Saatchi & Saatchi Creative Crate Competition
Melissa Morrell has won the Foodelia Award for Food Photography
Sancia Rose was shortlisted for the Penguin Student Design Awards 2019 and the AOI World Illustration Awards
The School of Creative Arts exhibition and events always prove to be a magnet for professionals from the creative industries looking to match a vacancy with one of our sought-after graduates. Our students have the creative edge and positive energy to really make a difference as they start out on the next stage of their journeys. We know you'll love the work and be drawn to the exhibitions, events, performances, screenings and presentations. Spend some time getting to know the students and see their commitment to experimentation, engagement in analysis, critical thinking and problem solving to create a real marriage of hard work and new ideas, delivering exciting outcomes.
Phil Healey
Dean of the School of Creative Arts, University of Hertfordshire
Other highlights of the 'Creative Attraction' season include the extensive Animation Exposé, which is attended by key industry employers; Visions Film Festival, which returns for its tenth consecutive year to showcase the best graduate films; Sonic Herts, the annual eclectic music festival; and the Graduate Fashion Show, which takes place in London's Chelsea Old Town Hall and showcases collections designed by 2019's cutting edge fashion graduates.
University of Hertfordshire Creative Arts graduates' work will also be showcased over the summer at creative industry events that showcase emerging talent, including New Blades, Free Range, New Designers and the D&AD New Blood festival.
You can find out more about the Degree Show 2019 and other events in the Creative Attraction programme at: https://degreeshows.herts.ac.uk/
Image credit: Perinthia by Harry Woodgate
Please note that some of the images and videos on our news pages may have been taken before social distancing rules in the UK came into force.