Collaboration with Médecins Sans Frontières Results in PeACE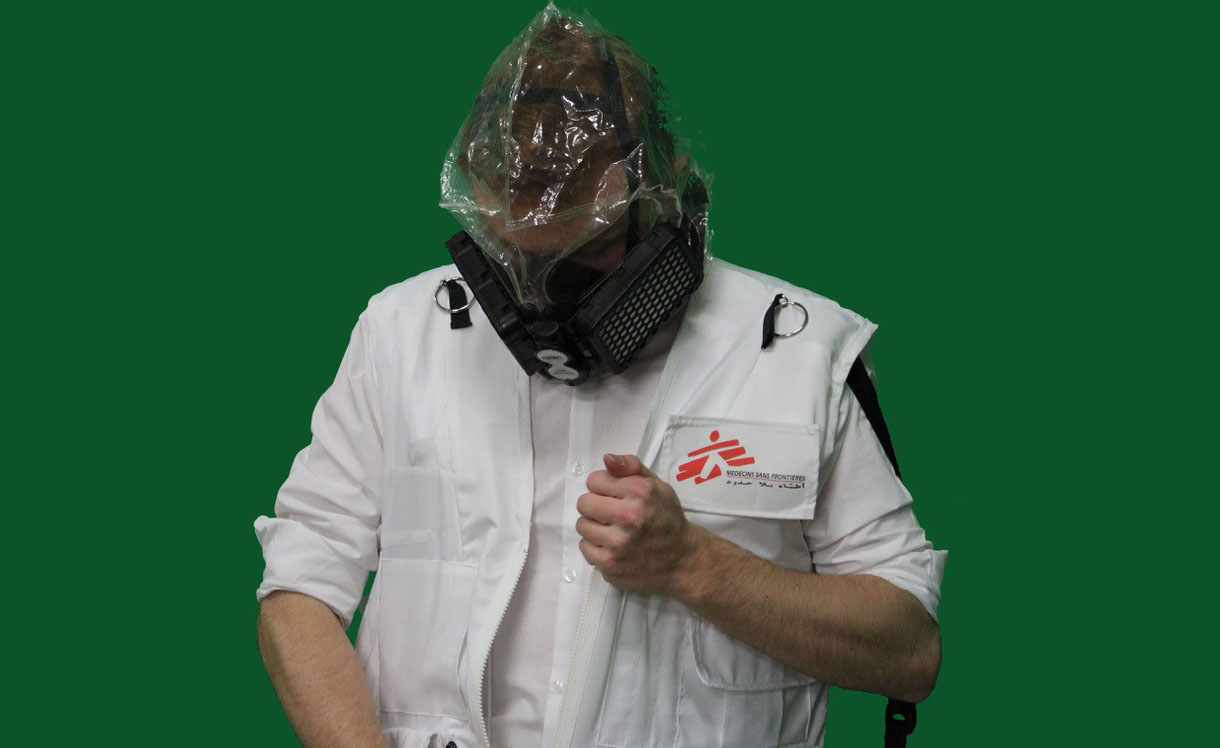 28 March 2019
The University of Hertfordshire's Toxicology Research Group and Médecins Sans Frontières have worked together to develop a new clothing system to protect charity workers in areas of conflict where chemical warfare agents are a real and present danger.
The system is referred to as Protection Against Chemical Exposure, or 'PeACE' kit and comprises a vest that can be worn as part of the normal uniform that quickly converts into a personal decontamination station.
MSF is often recognised as the organisation that delivers medical care where no-one else does. One of the reasons for this is the exceptionally high level of security we provide our staff, that allow us to operate in dangerous environments. The PeACE kit is going through the final stages of verification, while sustainable manufacturing systems are also set up. It's a testament to MSF and their versatility, that they were willing to support an innovation like this, and it's a testament to how complex this issue is, that this problem was unsolved when I found it.
Roger Morton
Logistician, MSF logistician in Iraq
The PeACE kit is supported by evidence-based procedures in order to optimise the outcome of decontamination to protect against the effects of chemical warfare agents such as VX, sarin and mustard gas.
Chemical warfare agents are a real and growing threat to humanitarian aid workers. The PeACE kit provides an effective and practical means of mitigating exposure to such toxic materials.
Rob Chilcott
Professor of Toxicology at the University of Hertfordshire
Please note that some of the images and videos on our news pages may have been taken before social distancing rules in the UK came into force.