Animation Exposé showcases student films from the University's leading Digital Animation courses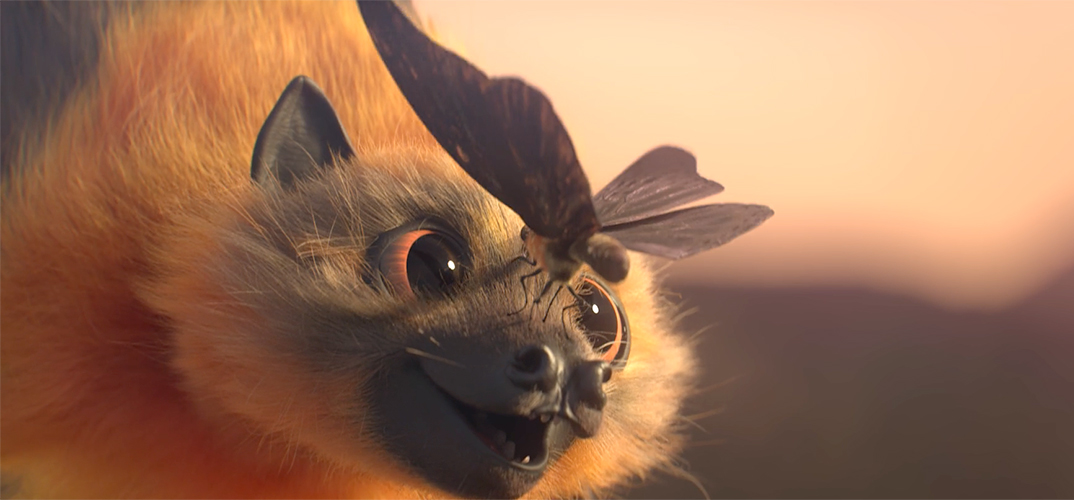 11 June 2019
Graduating students from the University of Hertfordshire's BA digital animation and visual effects courses showcased their work to leading animation industry representatives at the School of Creative Arts' Animation Exposé event.
The annual end of year event began with talks by major animation, games and VFX studios about recent projects, followed by an award show featuring entries from this year's graduating students and voted for by industry guests.
Animation Exposé is a key event as around 40 animation, games and VFX studios attend the day to meet the students, view their work and potentially hire our graduating students. As always, we are hugely impressed with the standard of our graduating students' work and wish them the best of luck in their future careers.
Martin Bowman/ Daniel Goodbrey
Joint Programme Leaders for Animation, University of Hertfordshire
The Animation Exposé Grand Prix winner was Downfall by Bradley Cocksedge, Stephen Moroz and Matias Heker.
The Audience Prize went to Wasta Pake by Haeun Kang
The Jury's Special Mention went to Multiply by Will Medcalf, Sam Mowforth and Amy Wright and Renewed by Joshua Crew, Amina Muench, James Robinson and Maria Tsianti
The Showreel Award went to Matias Heker
The 2D Animation Award went to Wasta Pake by Haeun Kang
The 3D Animation Award went to Wings by Lisa Evans, Chris Fryer, James Goodey, Jansen McCord, Giorgio Pennisi and Elisa Sanguin
The Games Art Award went to Spire by Jame Callow, Thomas Siney, Gabriel Woolnough, Laith Shewayish and Vilte Bendziute
The VFX Award went to Fallow by Emily Shordon, Elliott Holland-Crouch, Daniel Ravanelli and Harry McCusker-Bland
The Comic Prize went to Emily Hancock
The Essay Prize went to Hannah Scott
The Best Soundtrack went to Molly Isaac
Animation Exposé is part of the University of Hertfordshire's Creative Attraction season, which celebrates the innovative work of over 400 graduating students from across the Creative Art School's undergraduate courses. Other highlights include the Degree Show, which showcases the best work from the School of Creative Arts' graduating students; Visions Film Festival, which is attended by key industry representatives; Sonic Herts, the annual eclectic music festival; and the Graduate Fashion Show, which takes place in London's Chelsea Old Town Hall and showcases collections designed by 2019's talented fashion graduates.
You can find out more about Animation Exposé 2019 and other events in the Creative Attraction programme at: https://degreeshows.herts.ac.uk/
Please note that some of the images and videos on our news pages may have been taken before social distancing rules in the UK came into force.