Alumni Summer Reunion Event a real hit!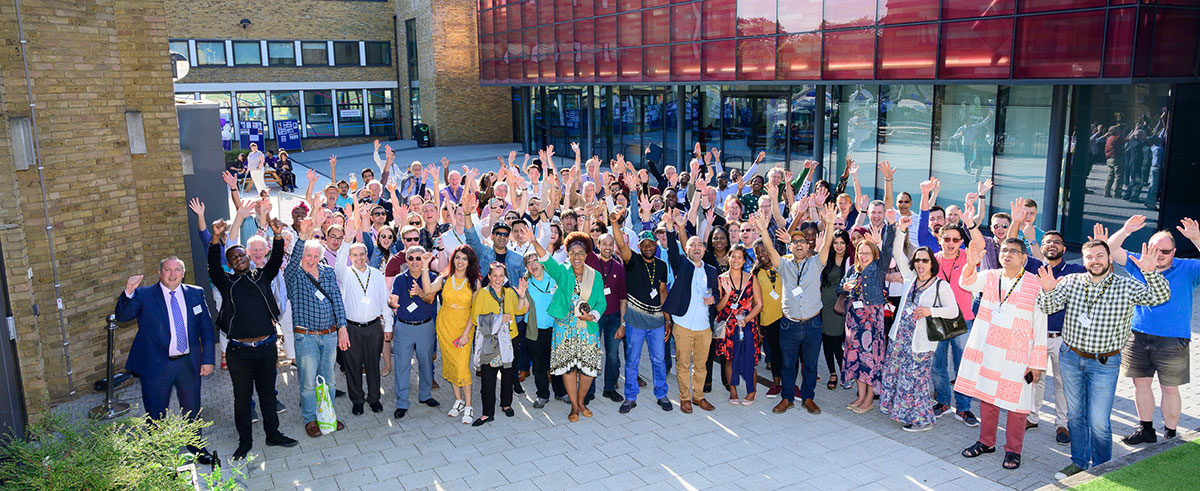 24 June 2019
Saturday 22 June saw the first ever Summer Alumni Reunion take place at the College Lane campus in Hatfield.
Over 160 alumni attended the event representing Hatfield Technical College, Hatfield Polytechnic and the University of Hertfordshire.
Drinks reception
The event kicked off with a drinks reception outside the Elehouse followed by campus tours led by a team of student ambassadors. The tours included the LRC, Science Building, the new accommodation blocks and the Oval with its state of the art gym facilities.
Our visitors were very impressed and one of the student ambassadors commented that they were the most engaged and enthusiastic group she'd ever shown around!
Campus tours
With tours completed there followed an address by Rodney Day, Dean of the School of Engineering and Computer Science and fellow alumnus. Rodney welcomed the graduates and gave an update on everything going on at the University including our recent TEF Gold success.
Food was then served with steak rolls, paella and fruit kebab tacos being the order of the day in the glorious early evening sunshine.
Entertainment
We were delighted to be entertained throughout the event by brilliant street magician and Law student Marcus Sarpong and our excellent live music was supplied by Adrian Goodsall who graduated in 1974 and currently works in the Business School.
It was fantastic to meet couples on the day who had met in Hatfield, married and started families of their own and in some cases sent their children to the University. The Elehouse and Font Bar were obviously a place where romance blossomed!
Felicity Bond, Alumni Relations Manager at the University said, "It was a fantastic event and brilliant to see so many people coming back on campus and enjoying themselves. It has certainly shown there is a real affection for the place and the friendships made, some as long as 50 years ago!".
Please note that some of the images and videos on our news pages may have been taken before social distancing rules in the UK came into force.