Academic announced as winner of TechWomen100 Award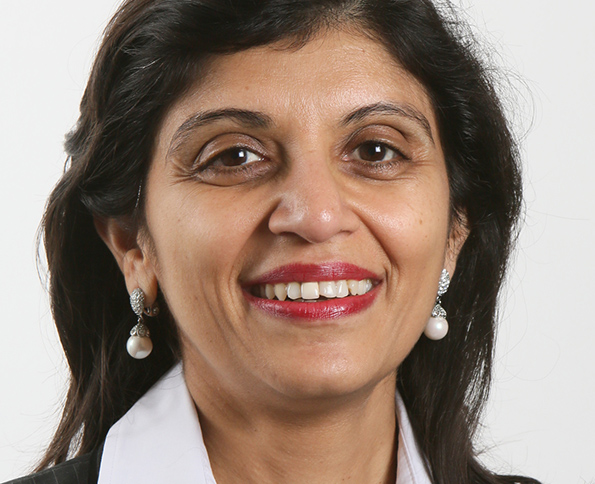 4 December 2019
Professor Jyoti Choudrie from the Hertfordshire Business School has been named as one of the winners in the 2019 TechWomen100 Awards. The annual awards, held by WeAreTechWomen, showcase remarkable women within the technology and STEM sector.
Professor Choudrie was recognised for her extensive years' experience specialising in investigating the social inclusion and adoption of information and communications technologies on society's 'marginal groups', the adoption, use and diffusion of innovative information and communication technologies in small to medium size enterprises and large organisations.
Professor Jyoti Choudrie, Professor of Information Systems at Hertfordshire Business School, said: "I am delighted to have been named as one of the winners in this year's TechWomen100 awards. The calibre of the women celebrated this year is exceptional and I'm humbled to be recognised alongside them. I've had fantastic support from colleagues, and I look forward to continuing the excellent work we do at the Hertfordshire Business School."
Vanessa Vallely OBE, Founder of WeAreTechWomen, said: "At WeAreTechWomen we have made it our personal mission to shine a spotlight on women working in tech. The response to this year's awards has been fantastic and the calibre of entries has been outstanding! I am so proud to see so many women in tech recognised for their achievements and look forward to celebrating our winners and their achievements."
The awards were entered by over 700 nominations from across the UK and Ireland and 30,000 votes of support from across the globe. The winners will be invited to attend an award's ceremony on 23 January 2019 at Queen Elizabeth II Centre, Westminster, London.
Please note that some of the images and videos on our news pages may have been taken before social distancing rules in the UK came into force.