Samantha Benham-Hermetz
Alzheimer's Research
The COVID-19 global pandemic has exposed how vulnerable we are in the face of diseases with no treatments that can prevent, slow down or cure. Dementia is one such condition. Samantha Benham-Hermetz, Director of Policy and Public Affairs at Alzheimer's Research UK considers what other lessons COVID-19 can teach us in the search for new treatments for dementia.
The wonderful content you see here is uncensored; the views and opinions expressed by the speakers at the Festival of Ideas Reimagined are their own and do not reflect the views, opinions, official policy or position of the University of Hertfordshire.
About Samantha Benham-Hermetz
Samantha Benham-Hermetz leads the policy and public affairs function at Alzheimer's Research UK. Her role is to develop Alzheimer's Research UK's political strategy and wider influencing to ensure that research breakthroughs reach people affected by dementia. She is Co-Chair of the Charity Medicines Access Coalition and attends the Government's Dementia Programme Board. She believes through medical research we will be able to bring about life changing treatments for people affected by dementia.
Sponsor
<!-owl.js-->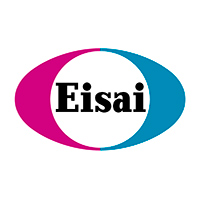 If you liked Samantha, why not enjoy...