Sam Jury
To Be Here (2016)
To Be Here is a short film that examines the prolonged displacement of Sahrawis refugees living in camps in the desert region of Algeria since the 1975 war with Morocco. The focus is the often over-looked female experience of war and displacement, alongside the frustration of living without a clear path toward self-determination.

The wonderful content you see here is uncensored; the views and opinions expressed by the speakers at the Festival of Ideas Reimagined are their own and do not reflect the views, opinions, official policy or position of the University of Hertfordshire.
About Sam Jury
Sam Jury works across the mediums of moving image, installation, sound and photography. Her work is concerned with the ability of photo and media to reflect and impact on psychological states. Much of her work is framed by the term 'suspended trauma' to define the cognitive stasis created by unresolved events continuously relived by repetitious retelling or replay. Suspended trauma underpins much of her work, notably her continued interest in the long-term effects of disaster, including that of slow unfolding disasters such as mass displacement and global warming. Jury often works collaboratively with partners from other disciplines, such as scientists, choreographers, writers, composers and psychologists, as well as with other visual artists.
Recent major projects include:
Climart (2012-17) A five-year research project investigating the efficacy of arts/science collaborations and the effect of visual arts in communicating climate change
Disasters of Peace (2016 - ) An initiative created to critique and examine filmic representations of disaster beyond the immediate spectacle. To date, work from the Disasters of Peace initiative has been screened at the Ann Arbor Film Festival (USA), Bienal de la Imagen en Movimiento (Buenos Aires, Argentina) and the Whitechapel Art Gallery (London, UK).
In 2018, Jury was nominated for the Jarman Award and won the Research in Film Award (RIFA), presented by the Arts Humanities Research Council, UK. The latter for the short film, To Be Here, the first presentation of which was commissioned by the Broad/MSU Art Museum, USA as a multichannel installation in 2016.
She is Research Group Leader for Contemporary Arts Practice and Senior Lecturer at the University of Hertfordshire.
Find out more about Sam here.
<!-owl.js-->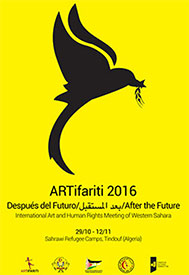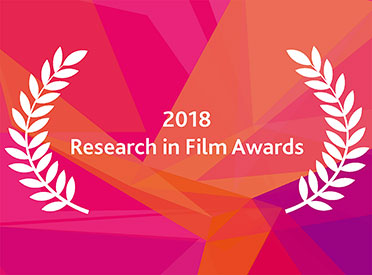 Interested in studying Fine Art? Find out more
If you liked Sam, why not enjoy...