Harry Woodgate
Festival Illustrator
Harry Woodgate has been commissioned to document and contribute to the Festival of Ideas through quirky illustrations, across the platforms of live drawing and social media.
On Sunday 28 June, Harry went live for the Festival of Ideas. Joined by other illustrators, Harry shared their experiences of freelancing during the pandemic and the ways in which they've managed to stay creative throughout, as well as wowing us with some live drawing and sharing ideas on how to keep creative at home.
The wonderful content you see here is uncensored; the views and opinions expressed by the speakers at the Festival of Ideas Reimagined are their own and do not reflect the views, opinions, official policy or position of the University of Hertfordshire. This is a true recording of the live stream and contains frank discussion of the creative industries and some explicit language.
Harry's Illustrations
This fantastic set of illustrations interpret some of our wonderful contributors and the big ideas they are sharing at the festival.
Octavia Collective
Mike Newell and Howard Berry
Josh Gaddes
Yasmin Alibhai-Brown
Bernardine Evaristo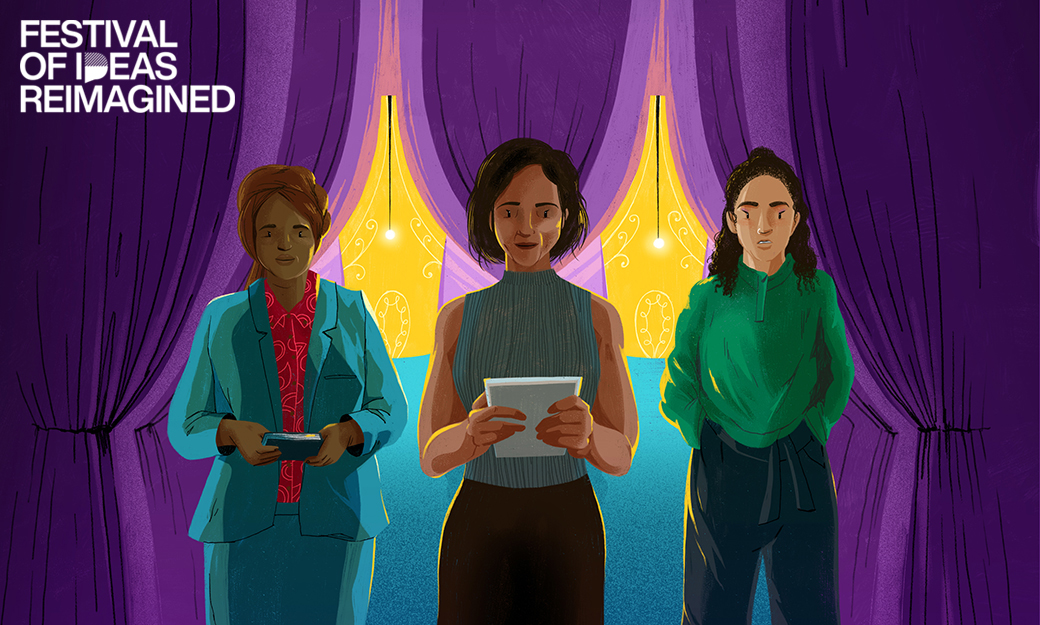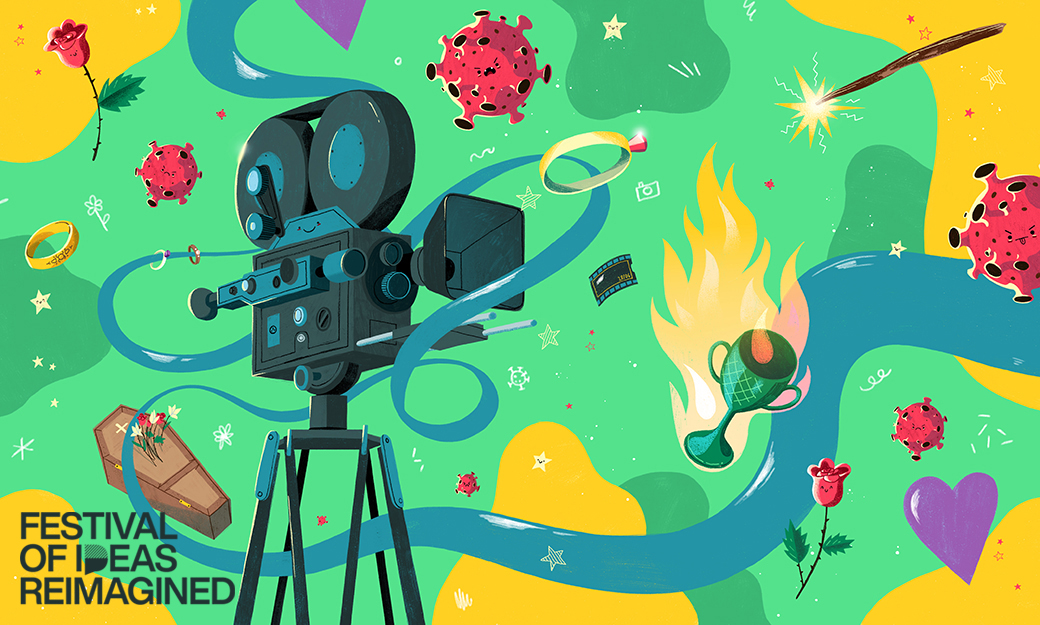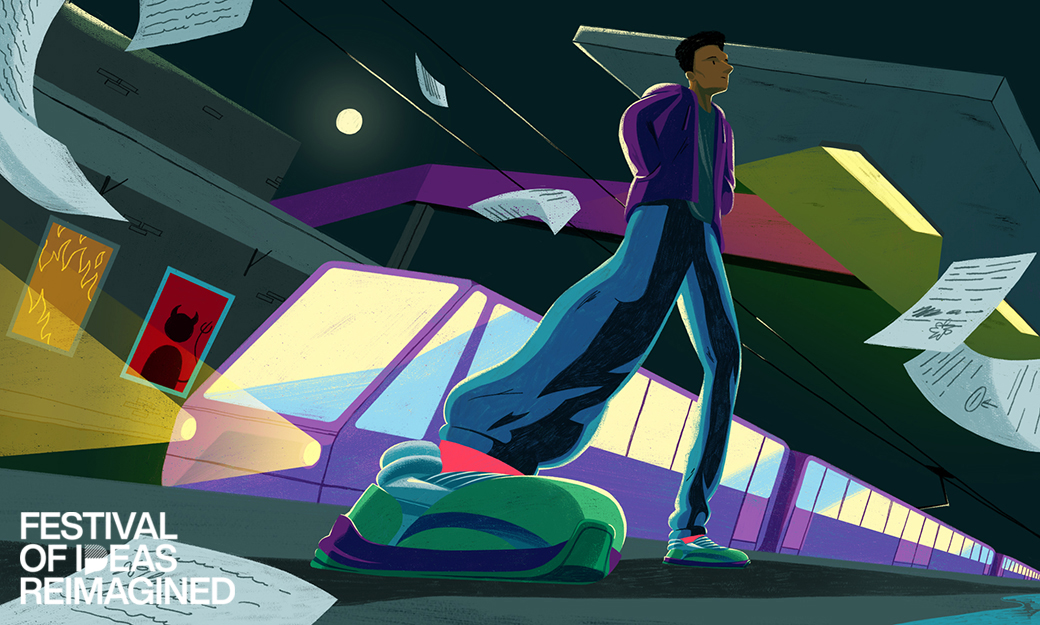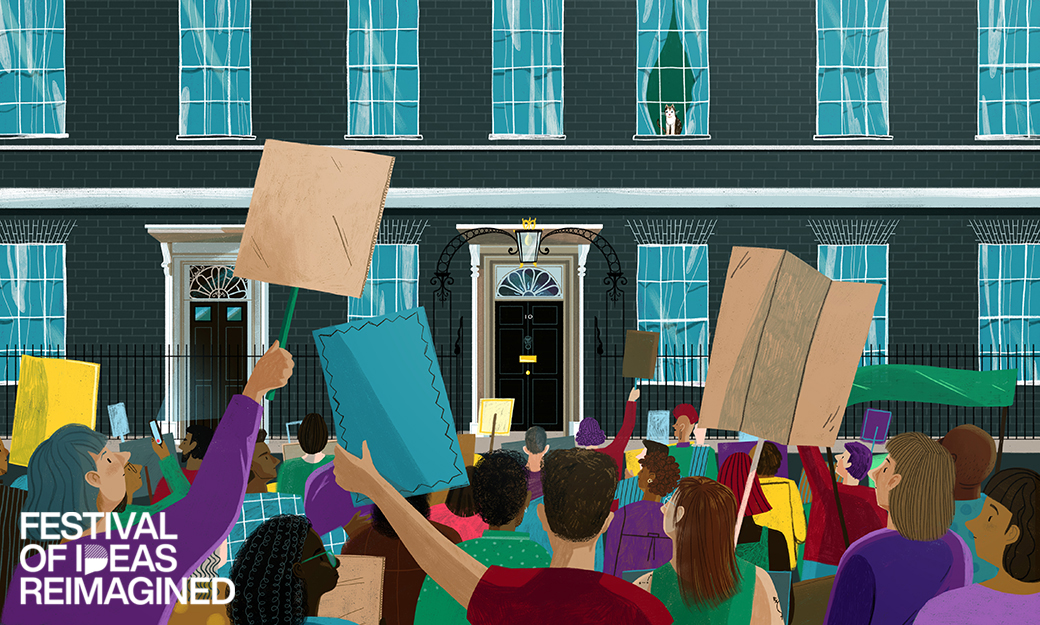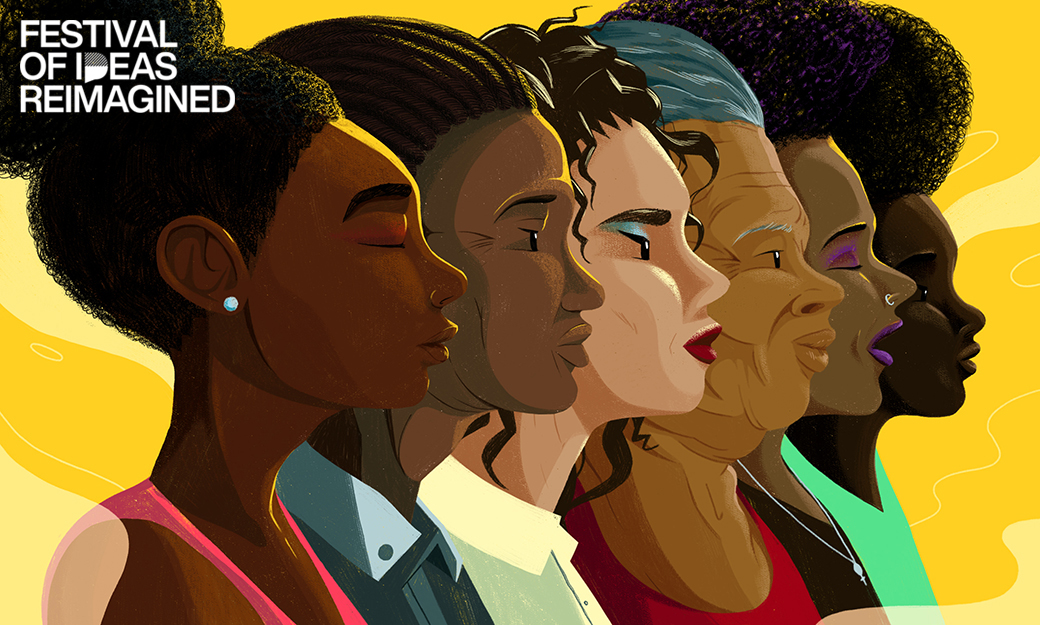 About Harry Woodgate
Harry Woodgate is a freelance illustrator based in St Albans, who has worked with a number of high profile clients across the editorial, publishing and advertising sectors, including The Sunday Times, Andersen Press, V&A and National Book Tokens. Harry graduated from the University of Hertfordshire in 2019 with a BA (Hons) in Illustration.
Their illustration practice combines the rich textures of collages and print processes with digital imagery, resulting in innovative and eye-catching pieces of work. Harry loves using bold colour and exaggerated perspectives to explore topics such as LGBT and queer identity, environmental and political activism, as well as the importance of creativity in our communities.
Interested in studying Illustration? Find out more
If you like Harry, why not enjoy...