Graham Sadd and Tony Hallett
A Sustainable and Connected Future
Tony Hallett interviews Graham Sadd on his thoughts around a sustainable and connected future, looking at how the world is changing since the pandemic. Life will be very different for us all, with mobile workforces becoming the norm and sustainability gaining ever more prominence on the global agenda.
The wonderful content you see here is uncensored; the views and opinions expressed by the speakers at the Festival of Ideas Reimagined are their own and do not reflect the views, opinions, official policy or position of the University of Hertfordshire.
About Graham Sadd, Chairman, Connected Kerb
Throughout his working life Graham Sadd has been exploiting technology to automate repetitive tasks, thereby reducing cost, time and risk for individuals and organisations.
Graham is 'Chair of the Advisory Board' at Connected Kerb Ltd, which provides an on-street Smart City platform, that facilitates EV charging to reduce air pollution to the benefit of drivers, cyclists and pedestrians. The hardware is manufactured from 85% recycled and recyclable materials including worn lorry tyres and used plastic bags. It favours 'slow' charging at off-peak times from green energy sources to reduce costs and can provide vehicle-to-grid power storage and balancing.
He was Founder and CEO of PAOGA Ltd. specialising in Security as a Service (SaaS) for individuals and organisations during which he participated in various forums including the UK Cabinet Office ID Assurance (IDAP), World Economic Forum (WEF) on Personal Data, Personal Data Ecosystem Consortium (PDEC), Founding Partner at the Respect Network, and Ambassador for Privacy by Design.
From 1993 to 2001, Graham was a Founder and CEO of Infobank PLC developing a B2B e-procurement enterprise solution. He, and his team, raised the initial VC investment, flotation on AIM, rebranded as Izodia PLC, and moved to LSE and FTSE 250, whilst establishing international subsidiaries in USA, S Africa, Australasia and Scandinavia.

Prior to Infobank Graham had over 25 years' experience founding and managing a number of successful businesses in the communications and publishing industries spanning graphic design, advertising, marketing, international book publishing (acquired by Time-Life Int.), electronic publishing, DataBase Publishing software development for IBM and Xerox-Ventura (acquired by Xerox-Ventura where Graham was VP EMEA).
He has spoken at various UK and European conferences, including The European Information Security Summit, has lectured at INSEAD, UCL & Surrey University and served as NED for 1st Software Corp. in Singapore.
From a personal perspective, Graham sits on the Chair of Governors at Forest Bridge School, an Academy providing social and academic development for children and young people with Autism, 2015-18 and remains as a Governor today.
About Tony Hallett, Managing Director, Collective Content
Tony runs the agency Collective Content, which he set up in 2011 so brands can tell their own stories and have better conversations with their customers. Clients large and small come mainly from the high-tech sector, and the in-house team spends a lot of time thinking and writing about AI, automation, the Internet of Things, Virtual Reality/Augmented Reality, data privacy, cyber-security and all kinds of other issues that are on the agendas of tech and business leaders.
This focus followed his previous 15 years in media, working for Silicon Media Group, CNET Networks and CBS Interactive in roles from reporter to editor to publishing director. After fronting dozens of conferences for major technology companies, including Google, T-Mobile and Gartner, he wrote the how-to book 'Everything in Moderation'. He still frequently runs events, though these days they are in virtual formats such as webinars, and increasingly online training sessions, with Collective Training launching in 2020.
Sponsor
<!-owl.js-->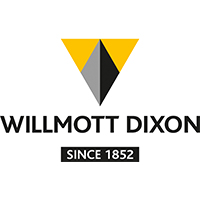 If you liked Graham and Tony, why not enjoy...