Dr Ray Harris
Florence Nightingale and Data: Shining a light with data then and its relevance now
Florence Nightingale is rightly famous for her huge impact on nursing, however, it is less well known that she used data and data displays to enlighten people about health-related problems. Dr Harris discusses some of the techniques that she used to make a difference then, and how data visualisations are key to understanding, and therefore mitigating, the COVID-19 pandemic.
The wonderful content you see here is uncensored; the views and opinions expressed by the speakers at the Festival of Ideas Reimagined are their own and do not reflect the views, opinions, official policy or position of the University of Hertfordshire.
About Dr Ray Harris
Ray Harris is Senior Director Biostatistics at Eisai. He obtained his MSc in Applied Statistics from Oxford University. He joined Eisai in 2005, and before that worked for Johnson and Johnson, Parexel and several other companies in the pharmaceutical industry. He has worked in all phases of clinical development, from first-in-man to late stage and epidemiologic studies, in a wide range of therapeutic areas.
He has published papers and opinion pieces and spoken at a number of meetings and conferences. He has a long-term engagement with statistics in the pharmaceutical industry including being Vice Chair of Statisticians in the Pharmaceutical Industry (PSI), also Treasurer and chair of several committees, most recently External Affairs. He was recently a member of the Council of the European Federation of Statisticians in the Pharmaceutical Industry.
Sponsor
<!-owl.js-->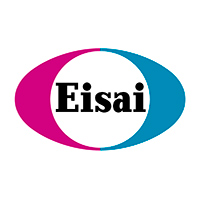 If you liked Ray, why not enjoy...