Dr  David Jefferys
The impact of the pandemic on the pharmaceutical industry
Dr Jefferys is Senior Vice President of Eisai, a leading global research and development-based pharmaceutical company headquartered in Japan. Here, Dr Jefferys talks about how the global pharmaceutical industry has been impacted by the pandemic, how it has responded, and how it will take forward the lessons learnt for the future.
The wonderful content you see here is uncensored; the views and opinions expressed by the speakers at the Festival of Ideas Reimagined are their own and do not reflect the views, opinions, official policy or position of the University of Hertfordshire.
About Dr David Jefferys
David is currently Senior Vice president in Eisai, responsible for Global Regulatory, Government Relations, Public Affairs and Product Safety. After qualifying in medicine, he practised as a physician and cardiologist, with additional interests in metabolic medicine and clinical toxicology. He spent 21 years as a senior regulatory in the UK and Europe. He was Executive Director of licensing in MCA, a CPMP member and chairman of the MRFG and PER committees. He was CEO and Director of the UK Medical Devices Agency and on the creation of the MHRA acting as joint chief executive. He worked on secondment at the EMEA / EMA on benefit risk methodologies.
Since 2005 he has worked for Eisai and he is currently also chairman of the ABPI regulatory committee and a member of the Innovation Board. Within EFPIA he chairs the regulatory committee and sits on the International Regulatory Board. David is also Chairman of the IFPMA Regulatory Science Committee, a member of the IFPMA Council and of the ICH Committee and General Assembly.
He is a past chairman of the CMR Advisory Board and currently sits as a member of the CIRS Scientific Advisory Council.
Sponsor
<!-owl.js-->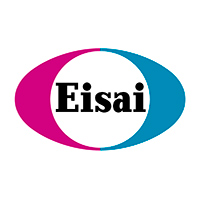 If you liked David, why not enjoy...