Deputy Vice-Chancellor
Professor Ian Campbell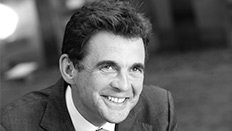 Ian is a Professor of Applied Physiology and Deputy Vice Chancellor at the University of Hertfordshire.
As the sole Deputy Vice-Chancellor Ian is currently engaged in all strategic and operational decisions which underpin the positioning and success of the University. Most recently he led the development and implementation of a new strategic plan for the University.
He has overall responsibility for university planning including:
the development of all academic areas through the respective Deans
staff development
international and regional partnerships and developments
recruitment, induction and retention of students
student experience
student outcomes
Professor Campbell also serves on a number University company boards.
Ian previously held the role of Pro-Vice Chancellor at Brunel University for 5 years and during this time had responsibility for the portfolios of Student Experience and Staff Development, and External Relations.
Prior to joining Brunel in September 2005, Ian was Head of Business Development for a leading international management consultancy company.
Established researcher
Ian's primary research interests relate to the physiology of athletes with a spinal cord injury and gained his PhD from Loughborough University in 1992.
His work has continued to focus in this area and he has an international reputation in this area and has published his work in international journals and has given invited presentations in the USA, China and Europe.
He was elected Chair by the membership of his professional body, the British Association of Sport and Exercise Sciences (BASES), in July 2011.