Equality, diversity and inclusion in the School of Life and Medical Sciences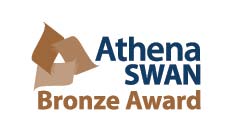 In the School of Life and Medical Sciences, we firmly believe that promoting gender equality and establishing a fair and inclusive environment for staff and students ultimately results in improving the work and study environment for everyone, both men and women. We are committed to supporting a culture in which equality is practiced and diversity valued. We work closely with both our staff and students to ensure that we are continually researching, developing and implementing good practice to support individual success.
Meet some of our role models
Shivani Sharma graduated from the University of Hertfordshire with a first class honours degree in Psychology, and at the top of her class. She then went onto complete a PhD aimed at advancing a novel intervention to support families in coping with raising a young child with autism. She joined the University as a lecturer in 2009, and is currently Associate Dean (Learning and Teaching) within the School of Life and Medical Sciences.
In 2010 she was awarded a Faculty Learning and Teaching Quality Enhancement Award. Alongside her academic role, Shivani is engaged in autism research, and more recently, studies into ethnicity and coping with chronic illness. She currently holds grants to the value of £323,000. Shivani is also a member of the research subcommittee of the National Black and Minority Ethnic Transplant Alliance (NBTA), and the National Centre for Universities and Business's (NCUB) '50 under 30' network.
Being the first to go to University in her family, Shivani believes that success in academia is attributable to self-motivation and a desire to learn. She also thinks that mentors play a big role in supporting Early Career Researchers.
Motto: 'Live as if you were to die tomorrow. Learn as if you were to live forever.'
Dr Lisa Lione is a Senior Lecturer in Neuropharmacology at the University in the School of Life and Medical Science, having gained her PhD at the University of Bristol in 1997. Lisa is a fellow of the HEA, a member of the ethical review committee and holds a Home Office project licence managing basic research on diabetes mechanisms and treatments. Lisa has secured QR and HHSRI research enrichment grant funding and recently managed a consultancy study with the CRO Transpharmation (TP) Ltd. This collaborative research has led to a joint QR/TP Ltd funded collaborative PhD studentship application (£50,000 investment from TP Ltd) to validate a new transcriptomic approach to identify biomarkers of neuropathic pain and improve responder rates to analgesia in diabetes.
Prior to joining Herts in 2008, Lisa was employed in industry for over 10 years in drug discovery research at Parke Davis, GSK and co-founded a privately held biotechnological company, Cambridge Biotechnology Ltd (now part of Proximagen). In industry, Lisa directed in vivo neuroscience research and provided decision making data to deliver a candidate molecule into preclinical development for diabetic neuropathy (now in phase II) along with securing further funding from venture capital investors.
Lisa is author/co-author of 18 full scientific papers, reviews, books chapters and patents across a range of neurobiological subjects. The basic theme of Lisa's research is to the improve the predictive validity of models of disease focusing on translatable markers and naturalistic behaviours, and to investigate mechanisms underlying functional changes in diabetes and ketamine /novel psychoactive substance induced bladder toxicity. The latter project is a PhD project in collaboration with Department of Pharmacy (Prof Schifano, Dr Fergus, and Dr Stair) and St George's Hospital (Dr Colin Davidson). Lisa's collaborative research focus is developing at Herts by combining her specialised in vivo skills with industry experience in drug discovery and translational science.
Motto: The important thing is not to stop questioning.
Shori Thakur studied Pharmacology at the University of Hertfordshire between 1996 and 2000 and subsequently went on to complete a PhD in Molecular Pharmacology, investigating the transcriptional regulation of cationic amino acid transporters in cultured vascular smooth muscle cells. This was followed by a three year GlaxoSmithKline-funded postdoctoral fellowship that focused her research on identifying transport mechanisms that mediate entry of highly selective inhibitors of the inducible nitric oxide synthase enzyme into cells.
She took up her position as a Senior Lecturer in Pharmacology in 2007 and has continued her research on nitric oxide, successfully supervising PhD and Masters students. She currently leads a team of nine researchers studying for PhDs or Masters Degrees. She is also the Research Tutor and Research Degrees Admissions Tutor for the Department of Human and Environmental Sciences and contributes to teaching and other administrative duties.
How we support women in science
The School of Life and Medical Sciences first achieved the Athena SWAN Bronze award in November 2014. View our School Athena SWAN Bronze submission (PDF - 2.55 Mb).
The Charter recognises good practice in recruiting, retaining and promoting women. It covers women in academic and research roles, but also progression of students into academia.
Athena SWAN has given us the opportunity to reflect on existing practices and prevailing cultures, acknowledge and celebrate current good practice and identify areas for improvement.
We also contribute to improving the profile of female careers in STEMM by submitting academic career profiles of colleagues from within the School of Life and Medical Science to the Academic Case Studies section of jobs.ac.uk.
Athena SWAN: Principles and impact

The Charter was developed by the Equality Challenge Unit in order to encourage Universities and Departments to address the under representation of women in Science, Technology, Engineering, Maths and Medicine (STEMM) subjects. Since its inception, the charter has expanded to include the arts, humanities, social sciences, business and law. Importantly, the charter also places emphasis on work undertaken to address barriers to progression more broadly, not just for women, and for staff across a range of roles including professional and support areas.

Membership of Athena SWAN has a proven impact as a catalyst for change, leading to organisational and cultural transformation that makes a real difference for women and enables all staff to achieve their maximum potential.

All Athena SWAN members sign up to the principles of the Charter.

The Equality Challenge Unit has identified evidence of the impact that Athena SWAN has had for universities and is increasingly referred to as a 'requirement' or an 'expectation'.

Meet the Team

The School's Equality, Diversity and Inclusivity Team (EDIT) oversees activity to ensure that we are continually supporting equal outcomes for all. This group is chaired by the Dean of School, Dr Richard Southern. Members of the team include individuals from each Department within the School, alongside the School's Executive Lead for Equality, Diversity and Widening Participation, Dr Shivani Sharma. Our Department's include:

Biological and Environmental Sciences (BES)
Clinical and Pharmaceutical Sciences (CPS)
Psychology and Sport Sciences (PSS)

Together the EDIT covers a range of roles, and the group includes students (undergraduate and postgraduate), and staff from different job roles such as early career researchers, academics, technical and professional staff. Collectively, they bring to the process a mix of life experiences including balancing home responsibilities and work, dual-career families, and recent experience of recruitment and promotion processes within the School .

What we do: actions and good practice

The School of Life and Medical Sciences first received the Athena SWAN Bronze award in November 2014 and then again in April 2016.

The School's EDIT is currently ensuring that our updated Bronze Award Action Plan is being implemented, alongside monitoring that other good practice is well embedded within the day-to-day ethos of the School. Actions range from monitoring quantitative data (including student applications and staff recruitment/promotions by gender) through to implementing and strengthening procedures to improve female career progression. Some specific actions include:

Promoting and advertising flexible degrees and raising awareness of part-time study options.
Supporting a range of staff development activities including internal and external opportunities in areas such as research, management and leadership.
Helping staff understand and engage with progression routes at the University including Readership, Associate Professorships and Professorial appointments.
Regularly canvasing staff opinions and researching and implementing practices to support success in the sciences.
Undertaking a range of outreach activities within Schools, Academies, Colleges and other organisations to provide opportunities that encourage students from diverse backgrounds towards the sciences.

CoCo Network

In 2017-2018, the School's Conversations and Connections (CoCo) network chaired by Dr Lisa Lione, ran a survey to identify barriers for progressing an independent research career alongside identifying enablers/good practice for enhancing research career progression. The results of the survey are informing practice across the School. Read on to find out more about the survey outcomes and associated actions that are being taken forward to help further gender equality in the sciences.

Summary of Actions

Issue

Action Identified

Some staff reported a lack of clarity on how much designated research time they were allocated.

Research Centre Heads and Line Mangers will work more closely to identify clearly within staff workloads what research allocation they have and the plans for use of this time.

40-60% of male and female respondents reported that they were unsure about how their appraisal action plan might support progression in research in particular.

Research Centre Heads will review relevant sections of sharable action plans to ensure that there are clear objectives related to research success.

The School will also provide opportunities such as 'Research Success Days' and informal workshops to help staff better understand research trajectories within the University and to support those considering applications for promotion further.

A lack of a research mentor was viewed as a barrier to research development by 30% of females as compared to 0% of male respondents.

The School will scope and develop a mentoring scheme for those who wish to draw on such support. Similar schemes are running in other academic Schools and so this good practice will be drawn on.

30-40% of male and female respondents would welcome research centre-based support for grant writing.

The Health Research Methods Unit within the Centre for Health Services and Clinical Research are piloting an initiative offering researchers within the Centre the opportunity of internal peer review by a research panel for grant ideas or applications. The outcomes of the pilot including researcher feedback will be shared across the School.

Most recently, CoCo held a one-day workshop themed around 'Research Success'. The day included guest talks to help staff at different points in their research career better understand progression routes at the University, learn from experienced academics about their research journey, and to better understand how to enhance the impact of research. Feedback on the event was highly positive. Dr Caroline Formstone, Senior Lecturer in Biomedical Sciences commented: "An excellent opportunity to discuss career progression within the School via the research route and to network with fellow researchers at different points in their career-path. I also liked hearing about research successes within the School in the last year."

New Initiatives

We are currently taking a number of actions forward that were identified through the Co-Co Research Survey in 2017-2018. One of the actions included clarifying how staff secure research time within their individuals work programmes. The following guidance was developed as a result and includes plans for the introduction of 'Athena Swan Development Time'.

Guidance on the allocation of research time in staff work programmes

The School is dedicated to research, including bringing our research to the forefront of student learning. All staff with research ambition should agree their development targets, including attendance of research support events and any expression of interest for research mentorship at their annual appraisal. The appraisal takes place with the line manager and likely has input from Heads of Research Centres, particularly where individuals have a formal allocation of research time- as defined in the REF code of practice.

The School is committed to the Athena Swan CoCo actions identified in the 2016-2017 LMS staff research survey. Recognising that individuals vary in their research experience and that there may be life circumstances that necessitate a change in momentum, the School Executive Group (SEG) approved the inclusion of 'Athena Swan Development Time' in individual work programmes. This time, equalling no more than 0.1FTE, should be discussed at appraisal and is designed for staff who wish to develop their research objectives, but do not otherwise receive a formal allocation of research time. Figure 1 summarises the process of allocation of 'Athena Swan Development Time' aligned to research objectives. An individual's appraisal action plan will clearly delineate how this time is being used to fuel research in a field of study.

Figure 1. The flow chart summarising the process for allocation of Athena Swan development time aligned to research objectives, optional research mentoring and research support events within appraisal action plan.
Case studies on how policies and practices within the School and University support staff success in the sciences.
Support for staff case studies
News
See a list of Athena SWAN news from the University of Hertfordshire.
Any questions?
Contact Dr Shivani Sharma using this email if you have queries about Athena SWAN in the School of Life and Medical Sciences.