Equality, diversity and inclusion in the Department of Physics, Astronomy and Mathematics

Only 23% of all Science, Technology, Engineering, Mathematics and Medicine (STEMM) jobs in the UK are held by women (WISE 2017).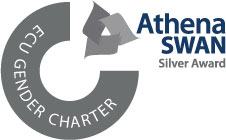 In the Department of Physics, Astronomy and Mathematics we encourage all our students to pursue careers in STEMM professions and support both the Juno project and the Athena SWAN Charter.
How we create a supportive environment for people in science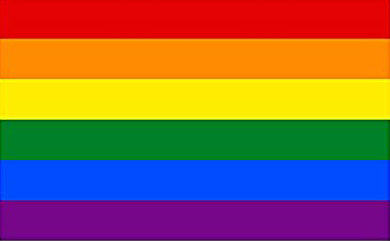 We are a welcoming department and are active in promoting a safe, diverse and inclusive environment for everyone.
PAM's Equality Committee works to remove barriers for LGBT+, BAME and women to create an equal workspace beneficial to all.
PAM has a zero-tolerance non-discrimination policy informed by the UH Equality and Diversity department and underpinned by University-wide Bullying and Harassment policy.
Project Juno and Athena SWAN
Science cannot reach its full potential unless it can benefit from the talents of the whole population, and until women and men can benefit equally from the opportunities it affords. Project Juno and Athena SWAN act as catalysts to achieve this cultural shift.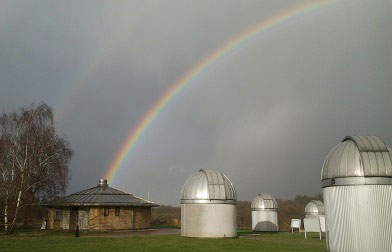 In the Department of Physics, Astronomy and Mathematics, the commitment to progressing women's careers in science and mathematics spans all levels, from undergraduate students to the Head of Department.
Our engagement with equality and diversity to date has been recognised by the following awards:
More about Project Juno and the Athena SWAN Charter

The Juno project

Project Juno was established by the Institute of Physics (IOP) in 2007 in order to recognise and reward departments that can demonstrate they are actively encouraging good practice and addressing the underrepresentation of women in university physics.

The Department of Physics, Astronomy and Mathematics was first awarded Juno Practitioner status by the Institute of Physics in January 2015, and was successful in its application to Champion status in July 2019.

The panel judging the renewal application commended the following areas: the considerable development of the 'Women in Science' programme, achieving 50% female speakers for colloquium series, implementing cross-school activities to promote networking, the overhaul of appraisal structure to focus on staff development requirements and the positive E&D statements in job adverts.

Commenting on this achievement, the former Head of Department Professor Mark Thompson said: "I'd like to thank everyone who worked on this and everyone in PAM who has helped to keep equality and diversity at the top of our agenda. I would like to particularly single out Kristen Coppin for overseeing the effort and Sean Ryan who worked really hard on eloquently capturing all that PAM had achieved over the last 3 years. I'm looking forward to moving onwards to Juno Champion and Athena Swan submissions in the near future."

Athena SWAN

The Athena SWAN Charter is an initiative run by the Equality Challenge Unit (ECU) recognising commitment and excellence to addressing the underrepresentation of women and in advancing gender equality in Science, Technology, Engineering, Mathematics and Medicine (STEMM) in Higher Education.

The Charter covers women in academic roles, the progression of students into academia, and the working environment for all staff.

PAM was successful in winning an upgrade to the Athena SWAN Silver award in April 2018, having previously achieved the Athena SWAN Bronze departmental Award in 2015.

Read more about the Athena SWAN programme at the University of Hertfordshire.

The Equality Committee: Meet the team

We have assembled an Equality Committee (EC) in the Department of Physics, Astronomy and Mathematics. The Committee is co-chaired by Carrie Ricketts (c.ricketts3@herts.ac.uk) and Samantha Rolfe (s.rolfe2@herts.ac.uk).

Members of the team cover a range of roles including:

the Head of Department.
teaching staff from new lecturers to professors.
technical and administrative staff.
undergraduate and graduate students.
researchers.

They all bring a rich range of real-life experiences to the Committee, including:

caring or childcare responsibilities.
dual-career families.
recent recruitment or promotion.

EC membership

Meet the Equality Committee Members

Office locations and email addresses for the individuals listed above can be requested in person.

The Champion roles indicated specific members of staff that you can go to with any confidential equality-related questions or concerns – but please feel free to approach any member of the EC.

What we do in the Equality Committee

The PAM EC meets regularly and is currently ensuring that the action plans from our School's Athena SWAN Silver and Juno Champion awards are being implemented.

Our purpose is to incorporate discussion around broader equality, diversity and inclusion issues at the school level aimed at driving change and generating new insights.

The EC meets at least three times annually, and the EC chair sits on the School Management Group. The EC reports quarterly at School meetings, carries out regular surveys and focus groups of the school membership. Input into this process is always welcome.

Please contact the EC co-chairs, Carrie Ricketts or Samantha Rolfe, to find out more.

Women in PAM Network

The Women in Physics, Astronomy and Mathematics (PAM) network was established in August 2014 and is currently coordinated by Ms. Elena Gonzalez Egea (postgraduate student).

The network, which has no official structure, complements the PAM Equality Committee which has achieved Juno Champion status and Athena SWAN Silver recognition. The Network meets informally once a semester during lunch and maintains a dedicated email list for further discussions.

The Women in PAM Network lunches give female staff and students within PAM the opportunity to network, discuss ideas for useful events and identify further support structures required.

PAM LGBT+ Network

The undergraduate PAMSoc has set up an LGBT+ network for PAM staff and students, an initiative supported by the PAM Equality Committee. PAMSoc recently organised and held an inaugural LGBT+ network meeting at the campus pub, and have set up a dedicated PAMsoc LGBT+ network facebook group for discussions and listings of external LGBT+ PAM events.

PAM has several contact points ("Champions") for anyone with any equality-related issues they wish to discuss, but we also have a specific LGBT+ Champion in the school (Dr. Ashley Spindler).

Initiatives and achievements

We have achieved the Juno Champion and Athena SWAN Silver awards through our endorsement of the Juno and Athena SWAN principles and demonstrating the impact from our data-informed action plans and renewing our commitment to taking action towards achieving the next award levels.
PAM provides support for and staff and students to attend national and regional EDI workshops and events. In the past, these have included the International Conference on Women in Physics in 2017, a SEPNet Diversity workshop in 2018, an IoP Professional Conduct in STEM workshop in 2018, a SPRINT careers workshop for female students in 2020 and HE webinars on Progressing Race Equality: Action, Allyship and Anti-Racism and Gender Equality in the Context of Covid-19 in 2020.
Our Open Days and outreach events involve women staff and students from PAM to provide female role models to prospective students.
New staff and postgraduate students undertake mandatory Equality and Diversity and unconscious bias training as part of their University induction.
We ensure that women undergraduates have other women students in their tutorial and laboratory groups, so they don't feel isolated.
Running an annual Women in PAM talk and networking session for new undergraduates during induction week.
We hold regular staff surveys to monitor EDI issues within the department and facilitate focus groups with undergraduate and postgraduate students to help us understand the underlying equality issues. These inform us in prioritising future action items.
Every year we celebrate International Women's Day in the department. In March 2017 we brought PAM staff and students together to share stories about being a female in a STEMM career. In 2018 we invited the UH community to come and visit the planetarium dome and view a short movie about historic female achievements in STEMM subjects. In 2019 we organised an interactive quiz for PAM staff and students. In 2020 we ran a joint event with two other Schools celebrating exceptional women.
We celebrate LGBT+ STEM Day and LGBT+ History Month. We encourage staff to attend centrally organised events. We have an LBGT+ network for staff and students.
We aim to make information on policies and procedures transparent and accessible to all students and staff.
We have written and promoted local policies on bullying and harassment, flexible working, out-of-hours emails, and workload tapering after career breaks.
We are proud to have created the Women in PAM Network and kept it running for so many years.
We celebrate Black History Month and encourage staff to include proactive targets for promoting race equality in their appraisal action plans.
All PAM staff attended mandatory Bullying and Harassment training in 2018.
In January 2021, PAM staff and postgraduates attended a talk entitled 'Minorities in STEM: the Blackbody Problem' by Dr. Yolanda Ohene.
In March 2021, SPECS staff attended a talk about diversity and representation in the tech industry. It was delivered by Mark Martin MBE and Ola Otaiku, founding members of UKBlackTech.

Useful links and resources

Athena SWAN at the University of Hertfordshire

Athena SWAN support for students and staff

Equality and Diversity at the University of Hertfordshire

LGBT+ Inclusivity in Physics and Astronomy: A Best Practices Guide
'We present the second edition of a Best Practices Guide for academic departments and other institutions striving to create more inclusive environments for physicists and astronomers in the LGBT+ community. Our recommendations incorporate new research since the original, 2014 edition, and are designed for anyone who wishes to become aware of - and help mitigate - the extra burdens that face members of the LGBT+ community in the physical sciences.'

Gazing at the future: The experiences of male and female physics and astronomy doctoral students in the UK.
The underrepresentation of women in physics and astronomy is an ongoing concern. This gender imbalance potentially holds back a significant cohort from using their talent and potential in physics. This report presents the findings of a survey of around 1000 male and female doctoral students in physics and astronomy and their differing experiences, and provides a number of key recommendations for departments, funders and professional societies.

IOP Carers Fund
IOP members who are carers can access up to £250 towards extra caring expenses.

Professor Dame Athene Donald's blog
Athene is a professor of physics at the University of Cambridge working on soft matter and biological physics. She has an active interest in issues around women in science.

Resources for Women in Physics
Plethora of grants/awards for carers, women returners, women in science and general collection of useful links and resources for women in physics - should not be missed!

SEPnet
A consortium of physics departments in nine universities.

The Athena SWAN Charter for women in STEMM

WISE
Resources and events to help young girls and women on their career paths in STEMM.
Support from the Senior Management
I fully support the efforts of our Equality Committee to create an inclusive community in the Department where all can flourish, regardless of their gender, ethnicity or background, and where nobody is held back from career or personal development. The Equality Committee's work, recognised by an Athena SWAN Silver award and Juno Champion status from the Institute of Physics, has helped us to build a culture that promotes equality and diversity amongst the staff and student body in PAM.
Martin Hardcastle, Head of Department
As a husband endeavouring to support my wife in achieving her career aspirations alongside my own, and as a father and primary carer of two young children, I recognise some of the personal and cultural pressures which affect women in pursuing their career choices. When these pressures operate in an environment in which women are already underrepresented, as in physics and mathematics, both conscious and unconscious biases can act against their progression. The Juno and Athena Swan programmes allow us to focus our efforts to address these biases in a more concerted and effective way.
Sean Ryan, Professor of Astrophysics
Becoming a Juno Champion