Equality, diversity and inclusion in the School of Engineering and Computer Science
Equality and diversity are not only important but integral to the working and learning environment at the University of Hertfordshire.
The School currently holds the Bronze Award: Bronze Award 2019
Meet some of our role models
Removing barriers
In the School of Engineering and Computer Science we want to make sure that as a higher education institution we are able to attract, develop, retain and encourage women to study and work within science, engineering and technology and bring innovation and creativity to industry, the higher education sector and to the University itself.
We acknowledge that some academic areas are affected by female under representation at all levels, which can be exacerbated by schoolgirls' and young women's progress through the education system. We are committed to understanding the issues affecting women in advancing at each level and removing the barriers to their success.
As an Athena SWAN department, we work to raise the profiles of women in science and engineering.
An inclusive culture
The Self-assessment Team have identified and actioned policies and practices to eliminate gender bias in job adverts.
Flexible working processes are actively supported by the School and nominations are made yearly for female staff to undertake the Aurora LFHE programme and local management and leadership programmes.
The inclusive culture means that all staff are encouraged to increase their profiles, conduct research and publish.
Staff support

Appraisal

Fixed term contracts

Flexible working

The University offers a range of flexible working options

Induction and development

Health and safety module
Equality and diversity essentials
Diversity in the workplace
Academic staff may also enrol on the CPAD (Continuing Academic Development Programme)

Job share

Maternity, Paternity, Adoption leave and Dependant care

Day nursery
For staff and students with children under school age. The University of Hertfordshire is committed to the provision of childcare facilities for use by staff and students. The day nursery is based on the College Lane site in Hatfield and accepts babies and pre-school children.

Peer coaching provision

Promotion and progression

Equate job evaluation
Professorships
Readerships

Recruitment and selection

Wellbeing benefits
From the sports complex at Hertfordshire Sports Village, to helpline services available all day every day, the University offers a range of benefits to support your wellbeing

Research and Knowledge Transfer

Centre for Engineering Research (CER)
The Centre for Engineering Research carries out research across the engineering disciplines. Research staff collaborate with European and global partners and work alongside industry to deliver innovative solutions to a range of engineering problems.

PhD opportunities
We have an excellent record of successful PhD supervision with a focus on providing PhD students with a highly qualified and experienced supervision team combined with a dynamic and exciting research environment within which to carry out your research.

Knowledge and innovation
The University of Hertfordshire is a highly respected source of knowledge and innovation, with a vibrant culture of working closely with business.

Useful links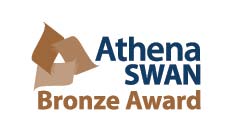 News
See a list of Athena SWAN news from the University of Hertfordshire.
Athena SWAN
See the University Athena SWAN pages for more about the initiative and news of our Women in STEMM Network.