Chloe McKendrick
Meet Chloe McKendrick, Marketing Executive (Activities) at Hertfordshire Students' Union. She tells us she will never forget the exceptional people she's met at Herts.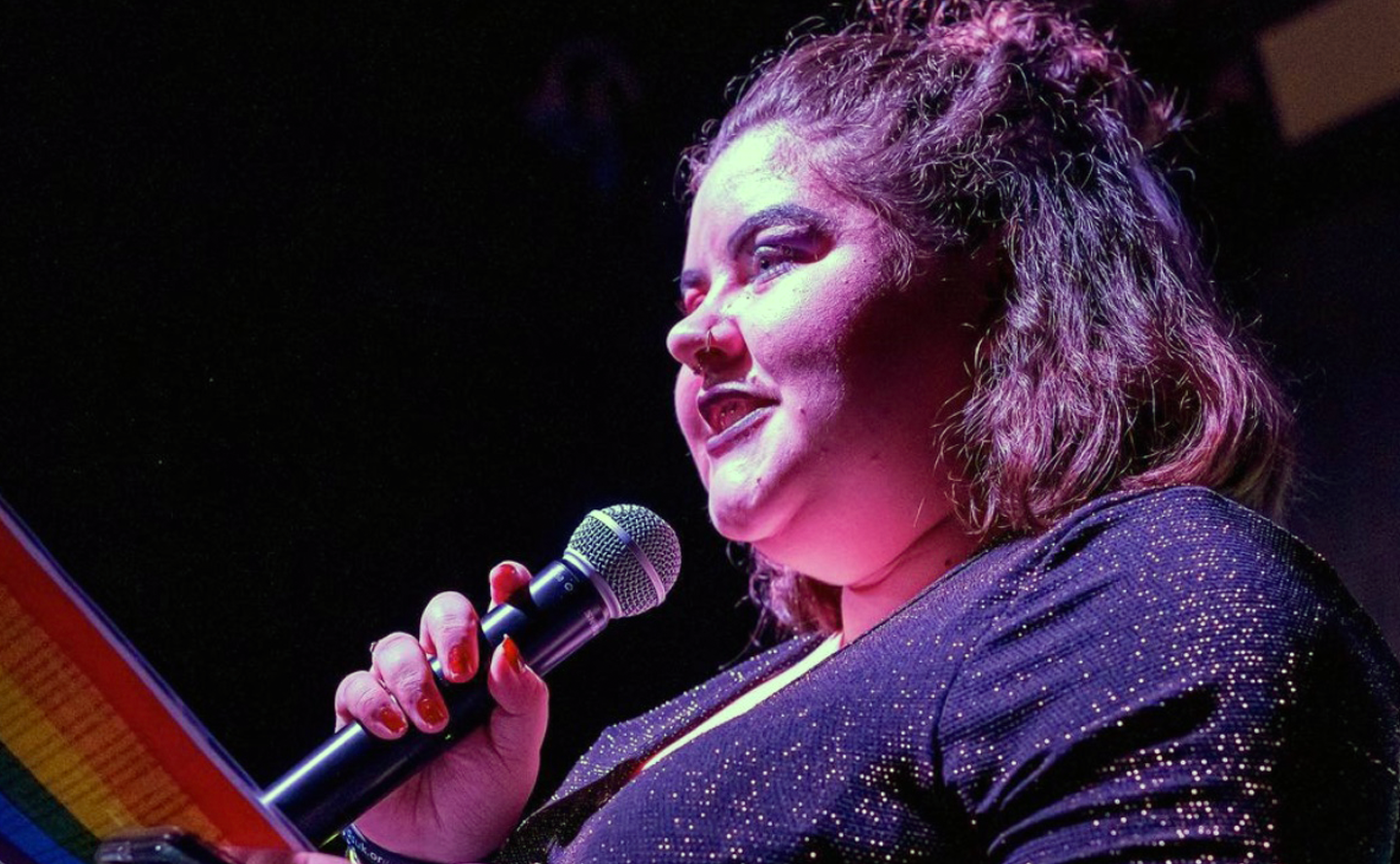 Life at Herts
Before beginning my studies at the University of Hertfordshire, I wasn't sure on how inclusive it was. Although I was sure it had a diverse staff and student population, I was happily surprised by how celebratory Herts is of differences. Everyone is encouraged to be proud of their identity. Herts is diverse, open, loving and accepting. You can be yourself at the University of Hertfordshire.
I identify as a cisgender queer woman using, she/her pronouns. I have always felt very supported by the University as they have allowed me to have a voice on LGBT+ matters. Herts, alongside the Students' Union, has given me the opportunity to represent the LGBT+ community at the University and that will always be an honour. I have always been supported by the University and Students' Union, who have backed every event idea and opportunity to make change.
Due to the loving atmosphere and encouragement of diversity here at Herts, I wasn't ready to leave once I graduated. I was delighted when I was offered a role as Marketing Executive (Activities) at Hertfordshire Students' Union. This position has allowed me to continuing interacting with the LGBT+ Society, helping and advising on LGBT+ matters.
Additionally, I've became an active committee member for the LGBTQ+ Staff Network alongside continuing to educate staff and students on the usage of pronouns using my infamous Pronouns Workshop. I am also an active member of the LGBT+ History Month planning group contributing to the planning and coordination of the month in addition to advising on LGBT+ events.
What I'm most proud of
I'm incredibly proud of the achievements I made towards LGBT+ representation as a student.
Whilst President of LGBT+ Society, I believed I alongside my fellow committee members made a difference at Herts by expanding on the celebration of the LGBT+ community. We marked LGBT+ History Month 2020 with Herts' first Pride and actively educated staff and students on the use of pronouns. We ran an entire online LGBT+ History Month 2021 with over 90 individuals attending my online Pronouns Workshop. LGBT+ Society also led Pride 2021 including a Pride Parade. We continued to develop opportunities which express our pride in our diverse community and encouraged social change.
I am very proud of the successes we achieved. It has allowed me to grow my leadership, marketing and communication skills, alongside enhancing my confidence. The LGBT+ Society gave me the opportunity to meet exceptional people who I will never forget.
What more can we do?
A lot of members within the LGBT+ community often face prejudice and discrimination not only in person but online. From slurs to threats to physical attacks, the LGBT+ community face these every day for just existing. Continuing to celebrate and mark diversity is key to providing and encouraging essential social change.
There are still improvements that can be made, not only at Herts but in higher education across the globe. We need to encourage the everyday usage of pronouns. From adding them to your social media bio and email signatures, to introducing yourself; small changes can be an essential way to support the transgender community.
We can make it easier for people to change their name and photo on their University IDs. This can be essential for transgender staff and students who otherwise could be misgendered and have no choice but to use their dead name.
Furthermore, we can continue highlighting events like Pride Month and LGBT+ History Month to make sure that staff and students have the opportunity to celebrate their identities.
Herts is diverse, open, loving and accepting. You can be yourself at the University of Hertfordshire. Difference is fine. Difference is okay. Difference is fantastic. Difference is pride.