Our community in action
Our passion for sustainability runs through the University – from delivering internal initiatives and activities which support our carbon reduction goals, to educating students who later share their knowledge with employers around the world to deliver lasting change. We are so proud to be a part of these important journeys.
The University's Sustainability team not only delivers initiatives linked to the UN Sustainable Development Goals (SDGs) but also takes the lead in earning prestigious industry awards and certifications. We've been awarded EcoCampus Platinum status and ISO 14001 (2021) for our robust and effective Environmental Management System, and we're proud to be shortlisted in the 2021 Green Gown Awards for our Wild Connections – Windowsill Series biodiversity initiative.
We've collated some of the most exciting stories of what our community has been up to in the fight to curtail climate change.
Hear what our community has been up to
Turning environmental passion into a start-up business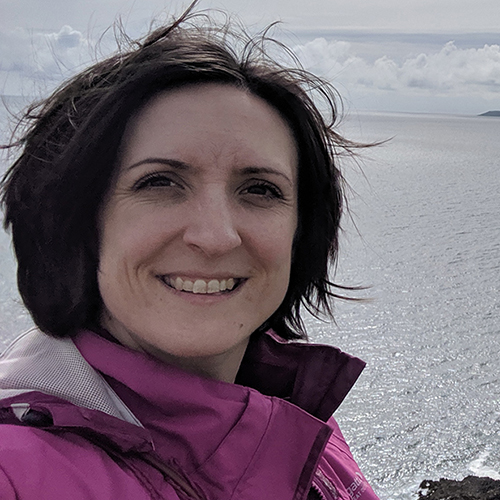 Laura McNally turned her passion for the environment into a career. Graduating in 2005 with a BSc (Hons) Geography and Geology, she has excelled in her career as an Area Visitor Services Manager at Forestry and Land Scotland.
While at the University, Laura found the Geographic information System (GIS) element of the course to be particularly useful as GIS manager and in the Royal Air Force, which heavily relies on remote sensing. After accepting a placement year at a local authority during her final year, which then became a permanent role after graduating, Laura discovered that it offered her invaluable practice experience in the professional world where she had the opportunity to combine her personal interests and professional goals.
Laura remains passionate about sustainability and has set up her own company to develop plastic free sportswear; a project she hopes to expand, allowing her to work for herself in the future.
Investing in sustainable agri-businesses of the future
Founded in 2019, our 'Shake Climate Change Entrepreneur Programme' helps new businesses with innovative ideas develop sustainable solutions to the problems of climate change caused by agriculture.
The Entrepreneur Programme focuses on closing the gap in business development between the early start-up stage and investable businesses stage through the provision of expert care and advice. Many ventures have already benefited from the programme from reducing emissions from manure treatment and bioenergy conversion, to reducing food miles, which involves reducing the energy and emissions associated with pesticide manufacturing and transportation.
Pioneering eco-friendly fashion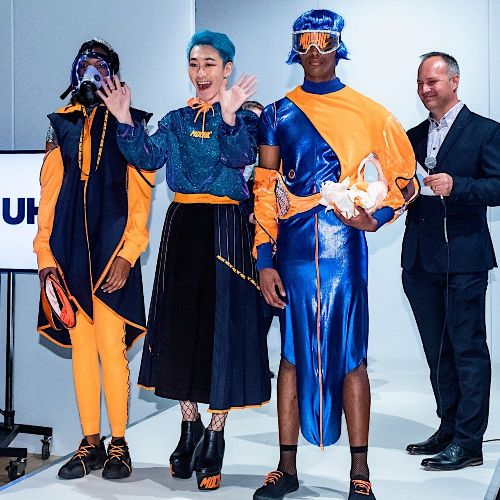 Our creative arts graduate, Mochen Liu, won the University's annual start-up award, Flare, where he was awarded £9,000 for his eco-friendly fashion brand. Liu's innovative fashion label designs modular garment to suit different body shapes and genders, helping to reduce the hundreds of thousands of garments that end up in landfills every year while making sustainable fashion accessible to all.
Get in touch
If you have a sustainability story that you'd like to share, contact our Sustainability team.