Environmental Performance Report 2018/19
Introduction
The environment is vital for businesses and organisations of all sizes. The University of Hertfordshire recognises the impact our operations have and, as such, takes our impact on the environment extremely seriously.
As you'll see from this year's Environmental Performance Report, we've had many successes. Together we've achieved – or are on track to achieve – many of our targets.
We recognise there's still a lot more we can do, so we've also highlighted areas for improvement and our objectives for the year ahead. We're confident that we have the structure, systems and ambition to deliver on these targets.
This report updates the University's progress on its environmental performance as published in the annual Estates Management Statistics (August 2018 to July 2019), which cover the University's academic estate. It also outlines how the University is living our sustainability and environmental policy.
United Nations sustainable development goals
Our report details how the University is applying the UN Sustainable Development Goals.
At the University of Hertfordshire, we have an opportunity to shape the professional identities of our students, by helping to future proof our society for the better, through our engagement with the Sustainable Development Goals. Our sustainable approach is designed to ensure our students graduate with a critical-ethical behaviour and systems-thinking mindset. To achieve this we will aim to have a 'whole-institution' approach where the Sustainable Development Goals are driven by the student community such as the Green Team and other groups/societies. We have the fundamental basics of the Sustainable Development Goals threaded through every element of our organisation; access to basic knowledge, access to information and communications, health and wellbeing, ecosystem sustainability and incorporate them into our certification to ISO14001. The University has demonstrated continued improvements on our approach to our environment and sustainability agenda. Using examples we can demonstrate how this looks across the campuses. Through the Environmental Steering Group, the senior team set and drive the Environmental Objectives, disseminating key information across members of our University Community. The management structure supports and guides Academic Schools and Strategic Business Units as they lead on their own initiatives, for example, the work by the School of Creative Arts has focused on Furniture Reuse and Student engagement campaigns and work from our Estates Team has continually improved their approaches to managing utilities and waste streams. Further achievements are listed within the report. Our forward look for 2019/20 lists steps we will take to build on this year's achievements.
Our top achievements are:
Achievement 1 – The Green Movement – Over 400 hours of volunteering with 70 members
Achievement 2 – Finalists in the Green Gown Awards Research with Impact 2019
Achievement 3 – Achieved 4 'best practices' in the surveillance External Surveillance Audit for ISO14001:2015
Achievement 4 – 53% reduction in waste produced from Academic Buildings since 2015
Achievement 5 – Appointment of a Biodiversity specialist adviser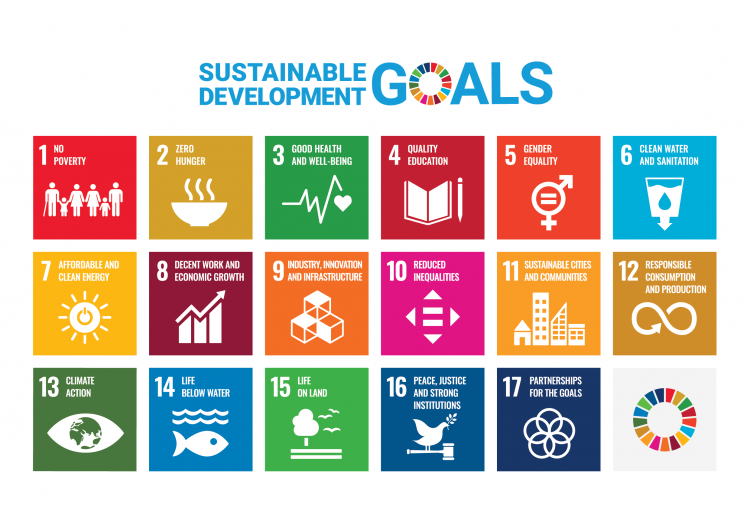 An overview of the University's environmental performance targets
Achieved ISO 14001 and EcoCampus accreditations in August 2019.

| | |
| --- | --- |
| Target | Continual improvement through a programme of internal and external audits in 2019. |
| Progress | We achieved ISO 14001 and EcoCampus accreditations in August 2019 |
| Status | Achieved |
| Evidence | Comments from External Auditor: 'This audit found the general standard of environmental management at the University to be very high, and the implementation of the environmental management system robust. It is apparent that the University takes both its environmental commitments and the functioning of the Environmental Management System very seriously, and there are solid processes in place to communicate information throughout the organisation' |

The Green Team grew in membership and delivered a comprehensive calendar of engagement events for Staff and Students

| | |
| --- | --- |
| Target | Increased communication on environmental and sustainability issues across the University |
| Progress | The Green Team grew in membership and delivered a comprehensive calendar of engagement events for Staff and Students |
| Status | Achieved |
| Evidence | The Green Team successfully launched the University's second Community Fridge on the De Havilland Campus. As part of the launch event the Green Team organised for a chef to run cooking demonstrations and had local sustainable suppliers run stalls promoting sustainable living. |

Have a clear reporting structure with a working Group and Steering group bringing together stakeholders from across the university

| | |
| --- | --- |
| Target | By 2020, we want to have refreshed and embedded the environmental management system across the University. To achieve this, we will build a sense of community and focus on schemes such as waste recycling (particularly plastics and food) |
| Progress | Have a clear reporting structure with a working Group and Steering group bringing together stakeholders from across the university and these groups involves focus on core golden threads like waste and recycling that every school and SBU have influence over. |
| Status | Achieved |
| Evidence | Sustainable Events – The Careers Team have made the decision to not giveaway promotional items except for sweets. As well as saving budget this has reduced their negative impact on the environment. However, the team have gone even further by contacting their stallholders and asking them not to provide single-use items as giveaways with the exceptions of reusable items such as pens, cups, water bottles and sweets. |
Key sustainable drivers
Carbon

| | |
| --- | --- |
| Target | 43% reduction in emissions from our buildings and vehicles by 2020 against the 2005-06 baseline |
| Future Target | Commitment to include Scope 3 carbon emissions for future years. |
| Progress | Carbon emissions recorded a decrease for 2018-2019 from 2017-2018 with a 7.5% reduction in carbon emissions totalling 1309 tonnes. This figure is a 27% reduction on 2005-2006 levels and demonstrates a significant improvement from the recorded 8-tonne increase the previous year. Whilst this is still an opportunity for improvement it has been a positive progression for the reduction in carbon emissions |
| Status | Opportunity for improvement |

Water

| | |
| --- | --- |
| Target | Reduce water use from University-owned buildings to 13m3 per person |
| Progress | Water usage has risen from 2017-18 figures by 1.6m3 per person which has been attributed to leaks from water pipes around Campus. A programme of works in currently underway to combat this issue. In total numbers, water usage has risen by 29,588m3. The usage is still with the target figure of 13m3. |
| Status | Achieved |

Construction

| | |
| --- | --- |
| Target | All new buildings meet BREEAM Excellent |
| Progress | There were no new buildings in 2018-19 |
| Status | Not applicable |

Waste

| | |
| --- | --- |
| Target | Maintain 95% waste disposal to either recycling or energy from waste |
| Progress | 98% of all non-residential waste was diverted from landfill. This figure remained the same from 2017-18 with an increase in the amount of waste converted to fuel which increased to 27%. Of the 98%, recycled waste accounted for 71%. The University had a significant 20% reduction in the total waste produced dropping to 649 from 846 tonnes in 2017-18 and had a substantial 53% reduction in waste produced from 2015-16. |
| Status | Achieved |

Travel

Target
Reduce staff commuting alone by car to 60% by the end of 2023 academic year and Reduce students commuting alone by car to 20% by 2023 academic year
Progress
No Travel survey was completed in 2018-19. As such assumed figures have been used. Figures remained constant from 2017-18 figures with 71% of Staff and 20% of Students. Whilst Staff commuting has an opportunity for improvement, Student commuting met their target.
Status

Staff Opportunity for Improvement
Students Achieved

Community

| | |
| --- | --- |
| Target | Recruit a Green Team and run an annual programme of events |
| Progress | The Student Green Team grew in membership base from 2017-18 to 70 members. The team continued to run a full calendar of environmental events and other volunteering projects. The Team has completed over 400 hours of volunteering and were shortlisted for the Vice-Chancellors Awards in recognition of their community impact. |
| Status | Achieved |

Procurement

| | |
| --- | --- |
| Target | Embedded responsible procurement into tender and contract management programmes |
| Progress | The University is committed to upholding a sustainable and ethical supply chain, considering the wider impact of its purchasing activities on the natural world and communities around us and has a dedicated section in the tender and contrct management programmes focused on Environment and Sustainability. |
| Status | Achieved |

Food

| | |
| --- | --- |
| Target | Sustainable food approach |
| Progress | The University catering supplier Aramark have introduced a number of environmental actions focusing on their sustainable approach. In particular, their coffee company 53.3 Degrees which supports sustainability across the supply chain of their coffee beans and provides financial support to the community from every coffee purchased and their focused move away from single-use plastics and always providing a vegetarian option on all their menus. |
| Status | Achieved |

Wildlife

| | |
| --- | --- |
| Target | Develop a Biodiversity Action Plan for College Lane and DeHaviland Campus's |
| Progress | A Biodiversity Action Plan for the two campuses has been worked on by the Health Safety and Sustainability Team and the University's Biodiversity Special Adviser. The BAP brings together all invested parties to ensure the action plan is worked to completion |
| Status | On track |

| | |
| --- | --- |
| Target | Appoint a Biodiversity Champion |
| Progress | Stuart Warrington has been appointed as a special adviser for the University of Hertfordshire to support on Biodiversity matters across the Campuses. |
| Status | Achieved |
What does 2019/2020 look like?
Integration of the Sustainable Development Goals into the Environmental Strategy
Continual improvement through a programme of internal and external audits in 2020
Develop the Biodiversity Action Plan and the complete certification through the Green Flag initiative
Meet the team
Turning our sustainable vision into reality
Monica Kanwar, Director of Health, Safety and Sustainability
Tracey Russell, Assistant Director Campus Services
Thomas Andrews, Head of Facilities
Scott Copsey, Travel Planner
Mike Toft, Energy Manager
Sarah Claypole, Health, Safety and Sustainability Adviser
Paul Davis, Health, Safety and Sustainability Adviser
Sustainability student placement case studies
Chris Allen

Join the Health, Safety and Sustainability Office in September 2017

Assistant to the Environment and Sustainability Team

My placement at the University of Hertfordshire gave me the opportunity to work in an intense and evolving Environmental setting. This gave me key experience in environmental audits, thinking outside the box and implementing environmental schemes to encourage people to care and get involved in protecting our environment.

I am now an Environmental Advisor at McGee Group who are a civil engineering company in London and have worked on such projects as Heathrow and Wembley Stadium. The skills and experience I gained at the University of Hertfordshire were a key reason in why I got this job as experience in the field of work was a standout in the interview stage. I .now looking to progress my career in the environmental sector and achieve goals I have set myself in the coming years.

Kirsty Wright

Joined the Health, Safety and Sustainability Office in September 2018.

Assistant to the Environment and Sustainability Team.

As Assistant to the Environment and Sustainability Team, I was involved in managing relations with students and staff around organisational sustainability and environmental change at the University. I re-shaped the HSS team's presence through communication channels, such as Instagram and Twiter. Various engagement and environmental change projects were implemented across the year, raising awareness of our Environment policy and Sustainability projects, as well as keeping the topic of sustainability relevant. Engagement is a vital part of the University's Environmental Management System and this work helped to maintain the University's accreditation to ISO 14001:2015 and platinum status with the EcoCampus framework.

One successful project was the founding of a student Green Team at the University called 'The Green Movement'. This team increased from 30 to over 70 members within a year and have racked up over 800 hours of volunteer time since October 2018. The team spreads sustainable lifestyle tips for other students and staff, linking up with local business' and the environmental charity Hubbub. Students get involved in various projects promoting and actively making environmental improvements at the University. The Team also raises money for local charities, such as Earthworks St. Albans. Some events we have hosted include an Environment fair, Vegan tasting evening, a Fairtrade bake sale and Environmental Talks.

I've gained a plethora of skills during my placement role, some of these include; refined communication and presentation skills, creative thinking, problem-solving, professionalism and leadership. Not to mention valuable knowledge and auditing training, regarding Environmental Management Systems. I wish to take these important life-skills with me into the next chapter of my life. I am currently in search of a graduate job and I am keen to continue my journey of learning in the Sustainability sector.
Get involved by contacting us at sustainable@herts.ac.uk.