Environmental Performance Report 2017/18
Introduction
The environment is vital for businesses and organisations of all sizes. The University of Hertfordshire recognises the impact our operations have and, as such, takes our impact on the environment extremely seriously.
As you'll see from this year's Environmental Performance Report, we've had many successes. Together we've achieved – or are on track to achieve – many of our targets.
These include reaching ISO14001:2015 – the international standard for Environmental Management System and the Platinum EcoCampus award.
However, we recognise there's still a lot more we can do, so we've also highlighted areas for improvement and our objectives for the year ahead. We're confident that we have the structure, systems and ambition to deliver on these targets.
This report updates the University's progress on its environmental performance as published in the annual Estates Management Statistics (August 2017 to July 2018), which cover the University's academic estate. It also outlines how the University is living our sustainability and environmental policy.
Our report details how the University is meeting the UN Sustainable Development Goals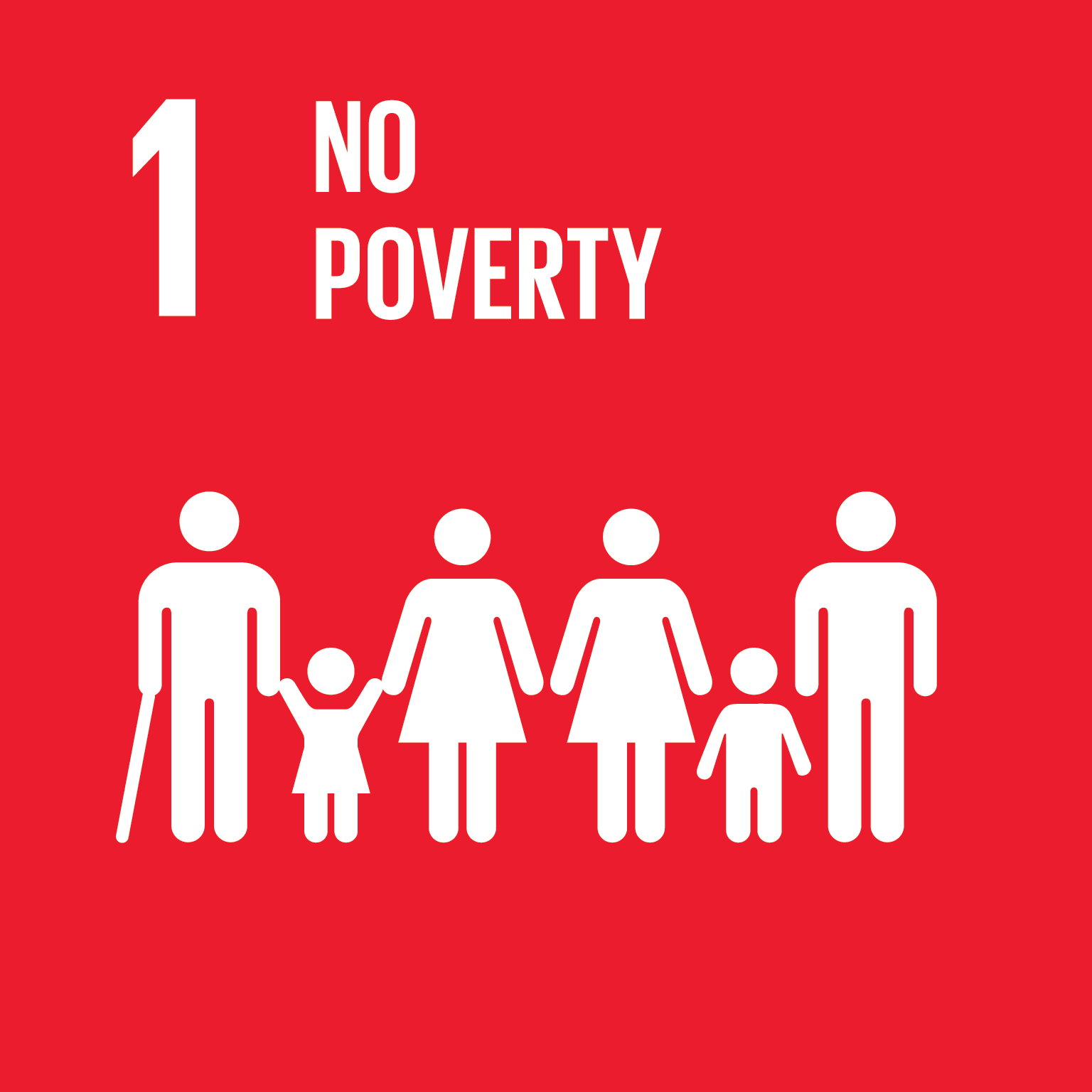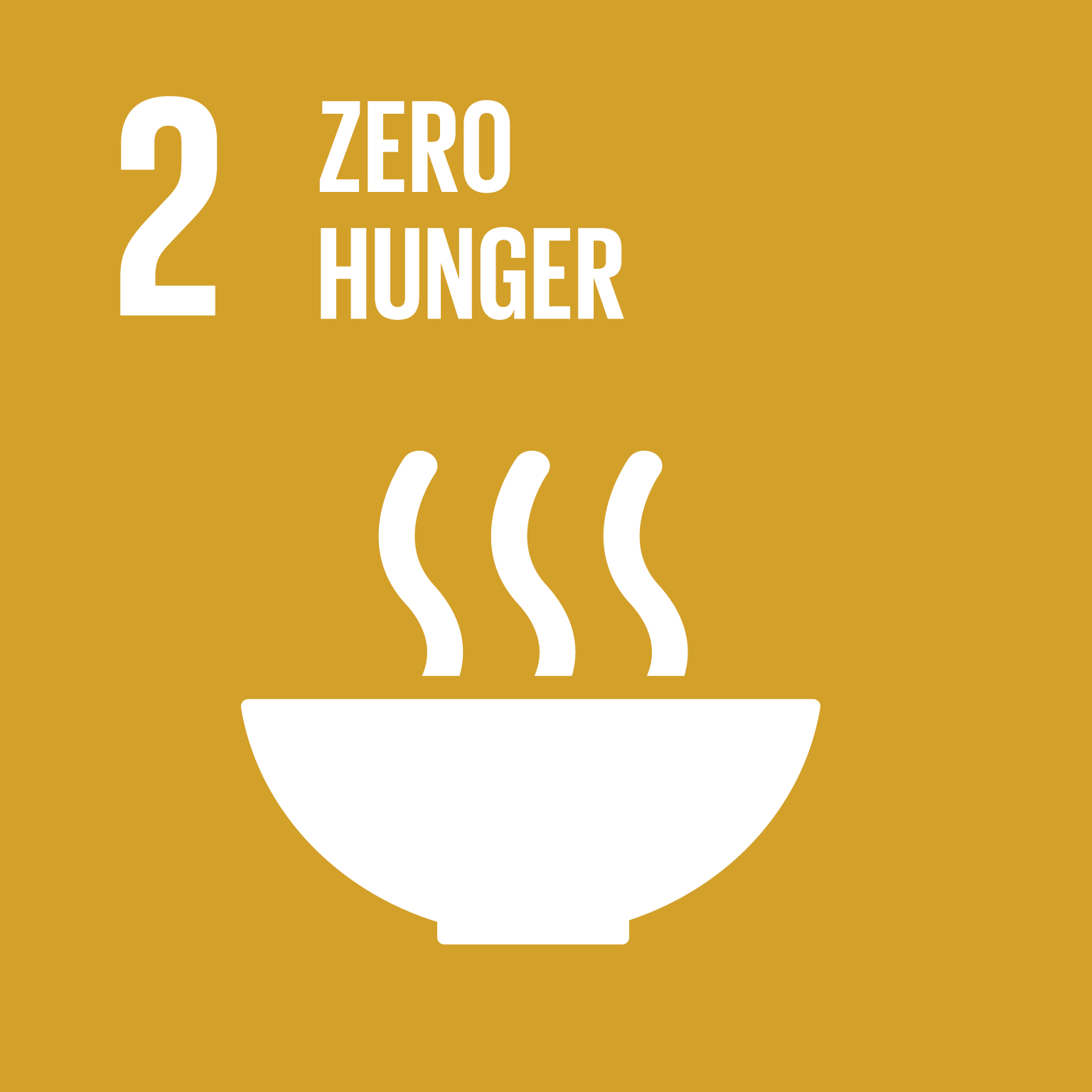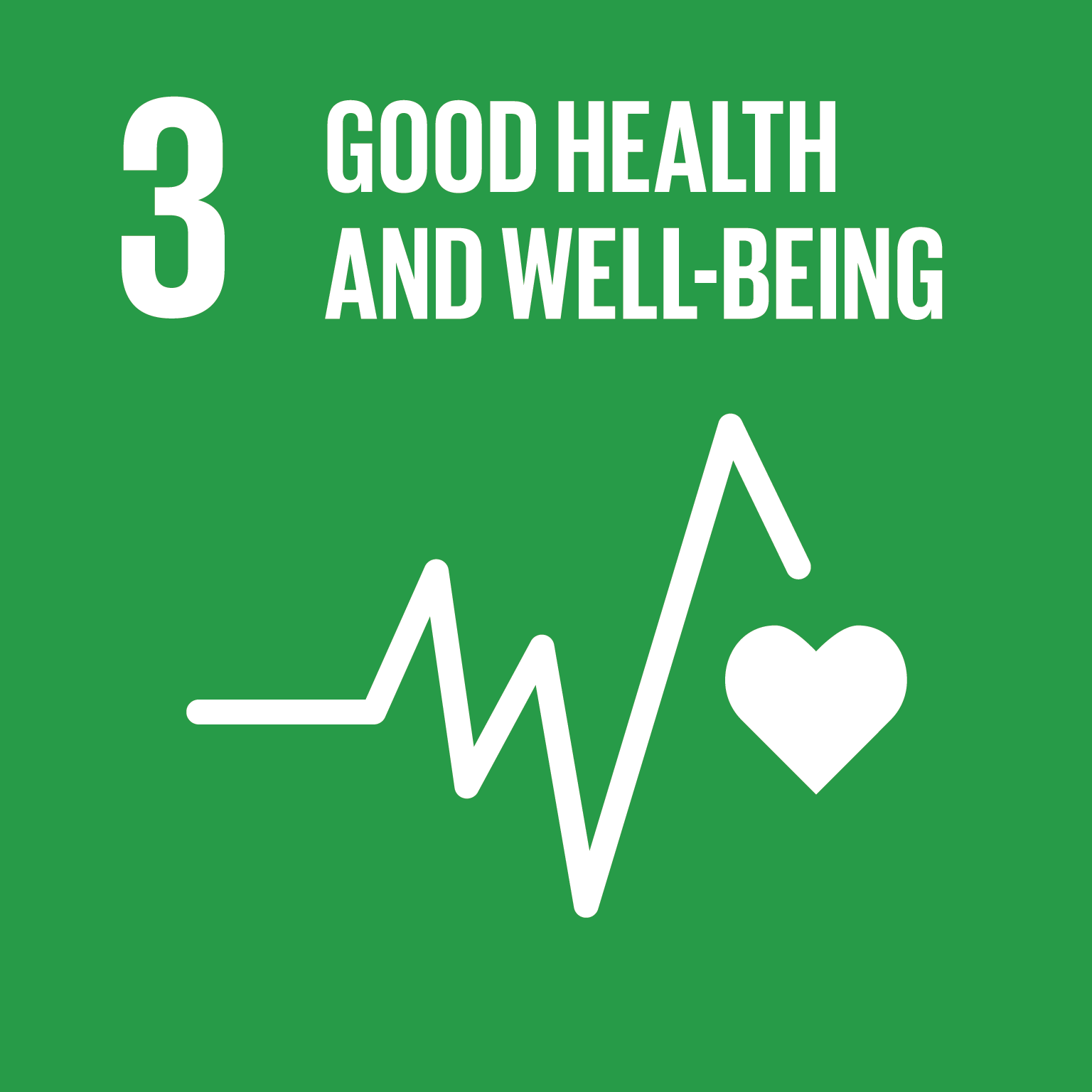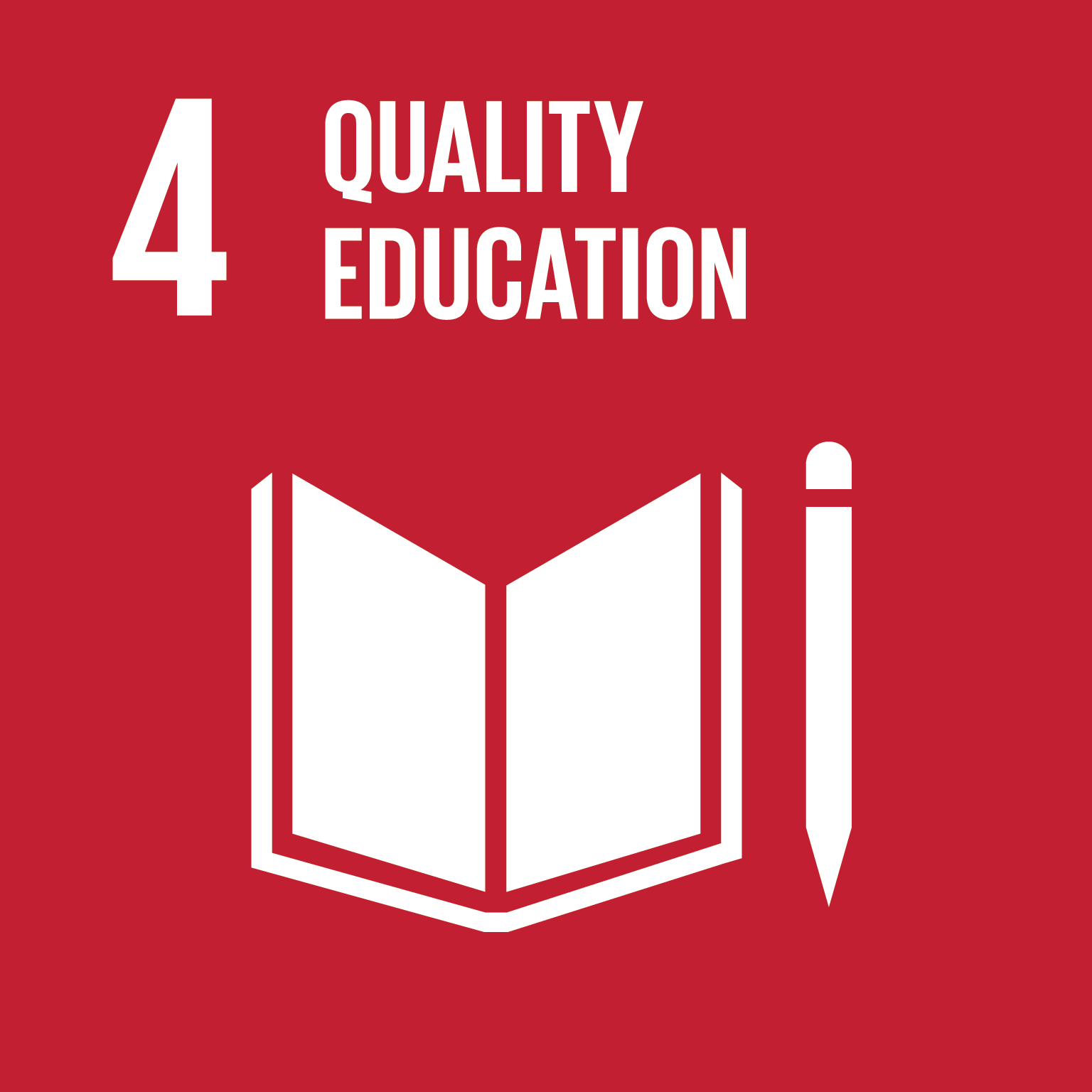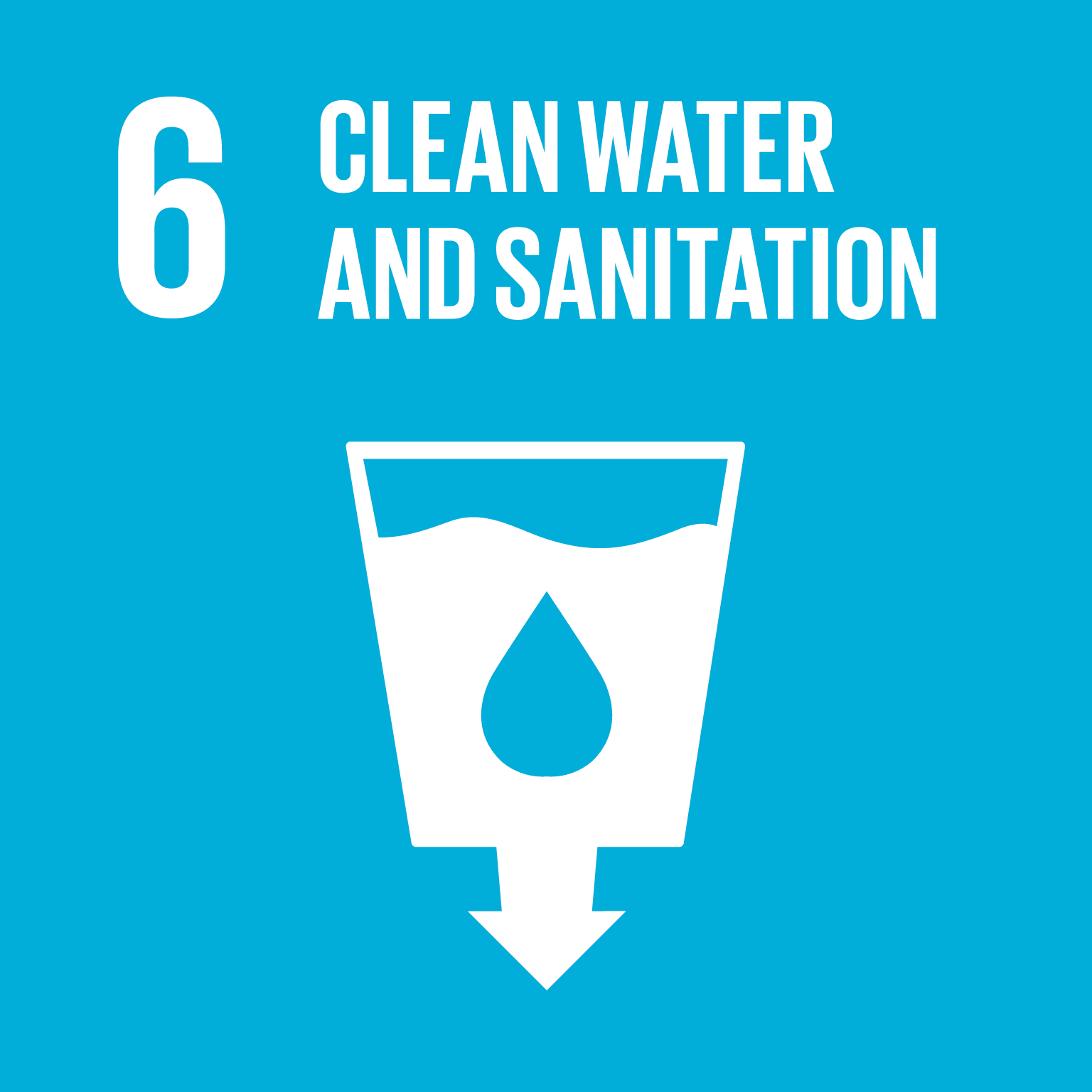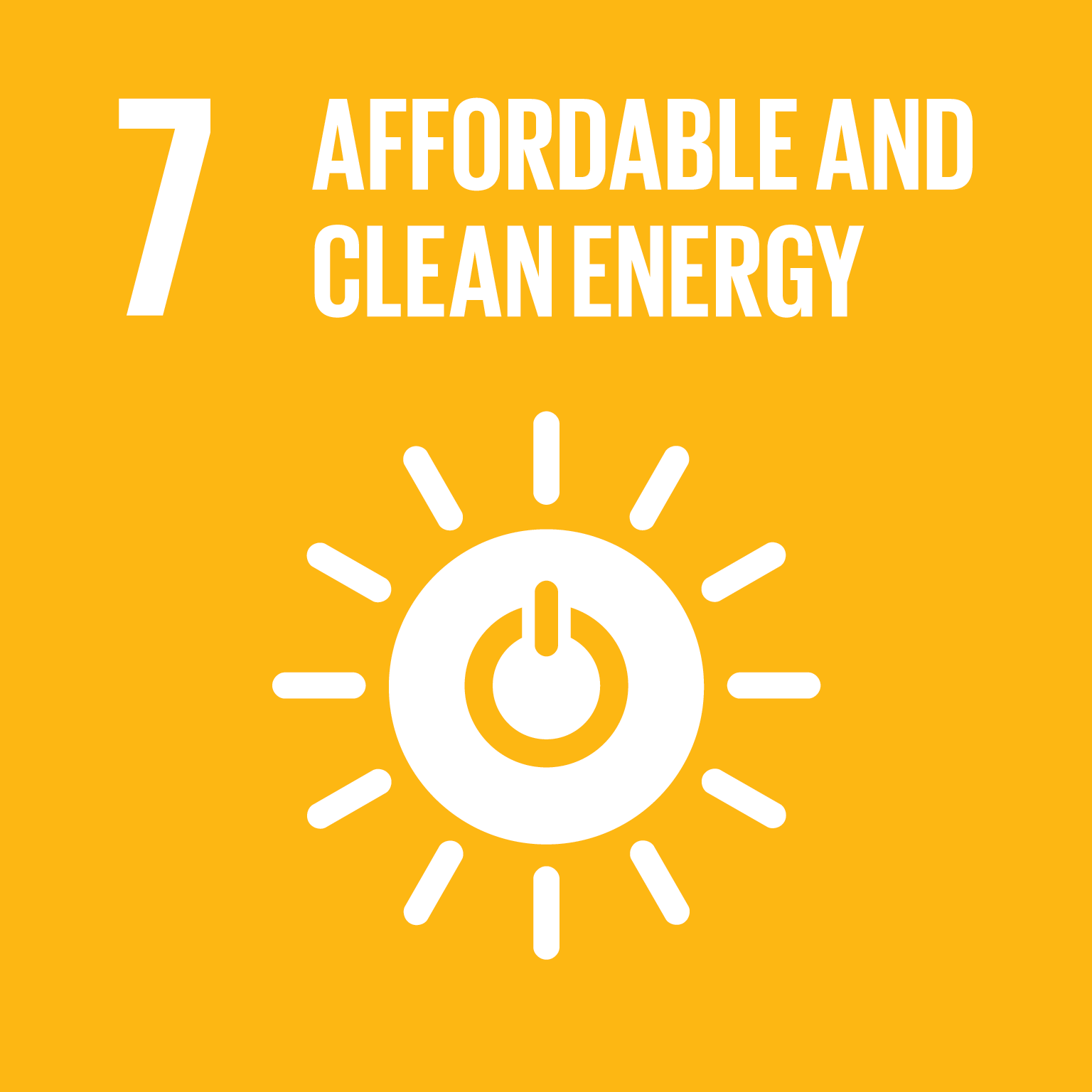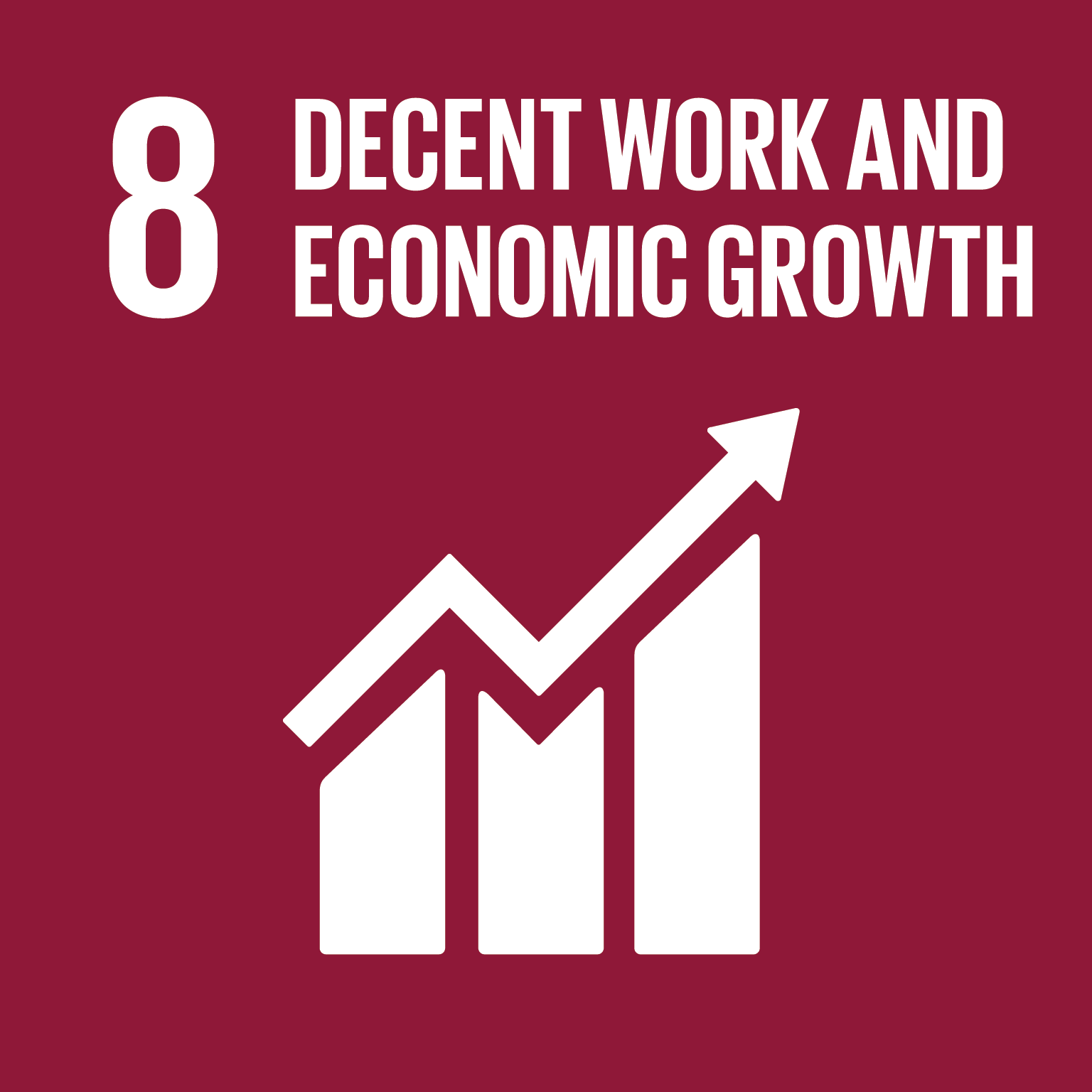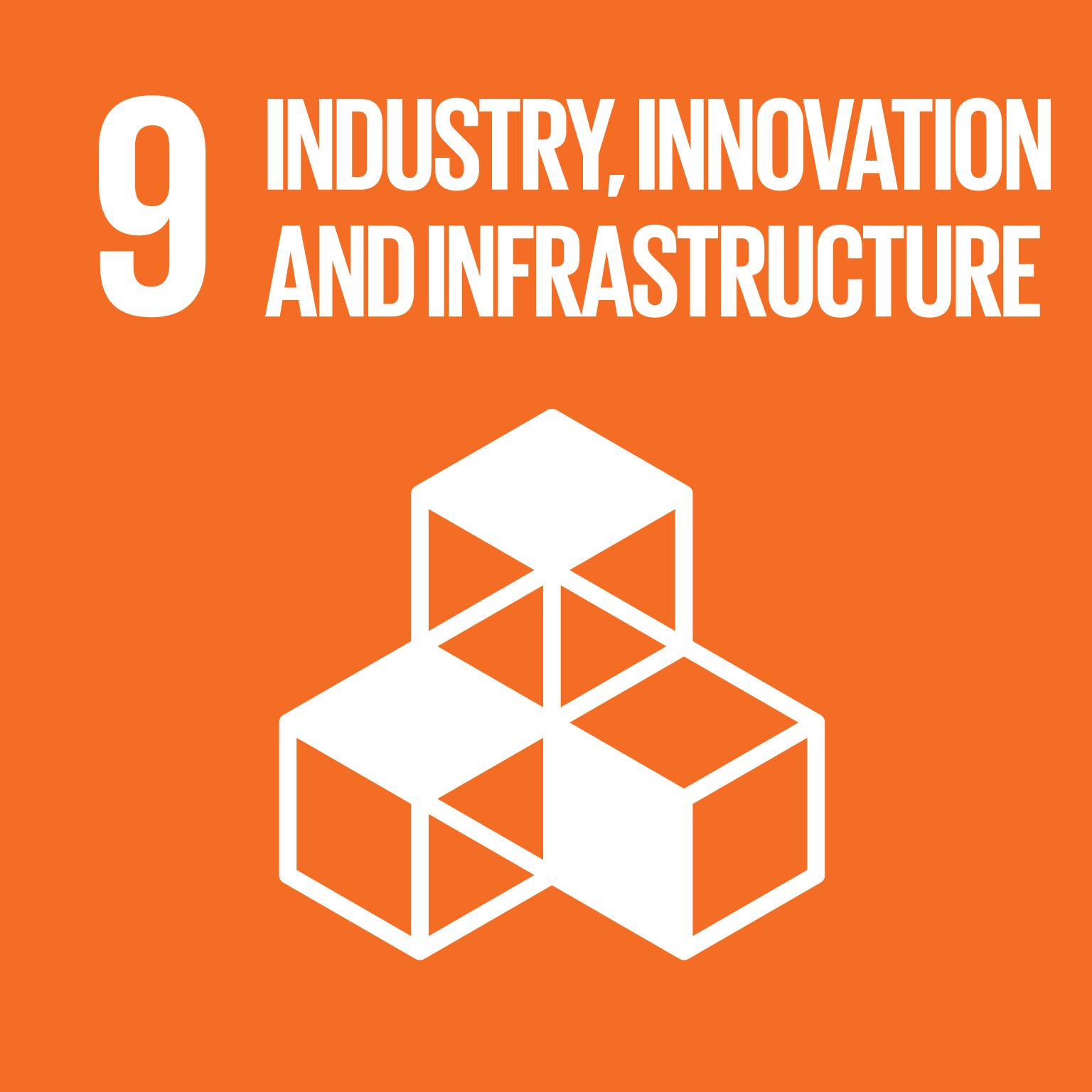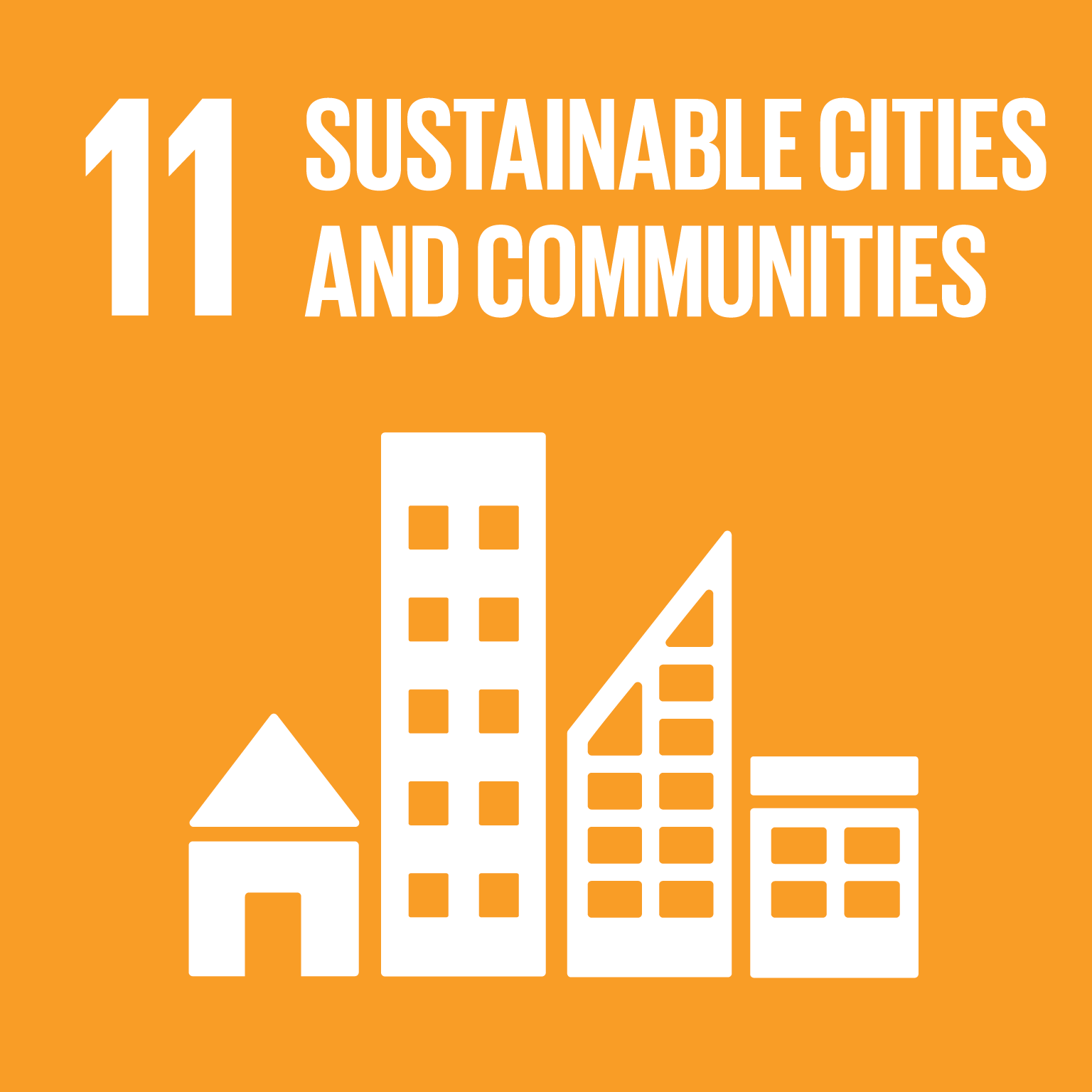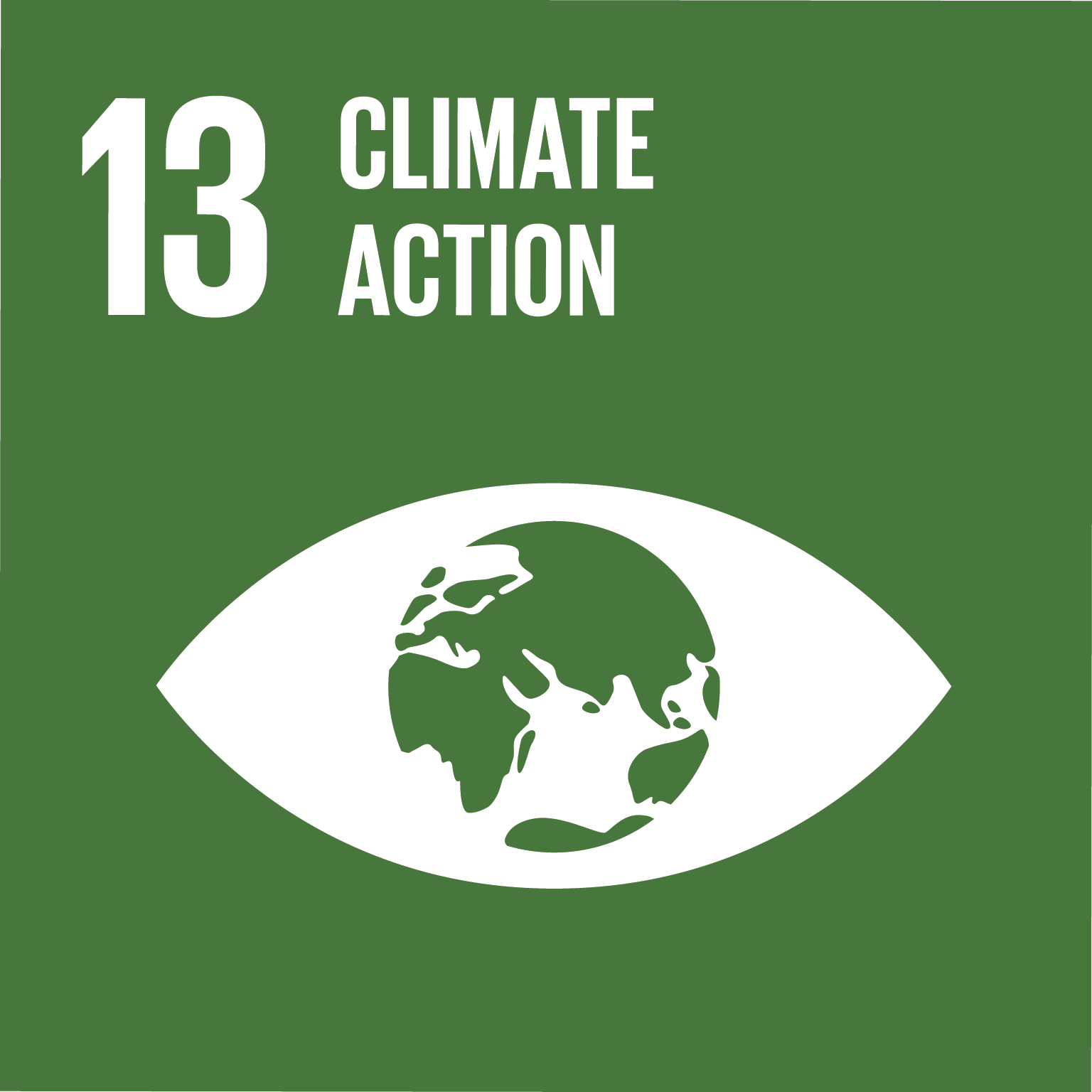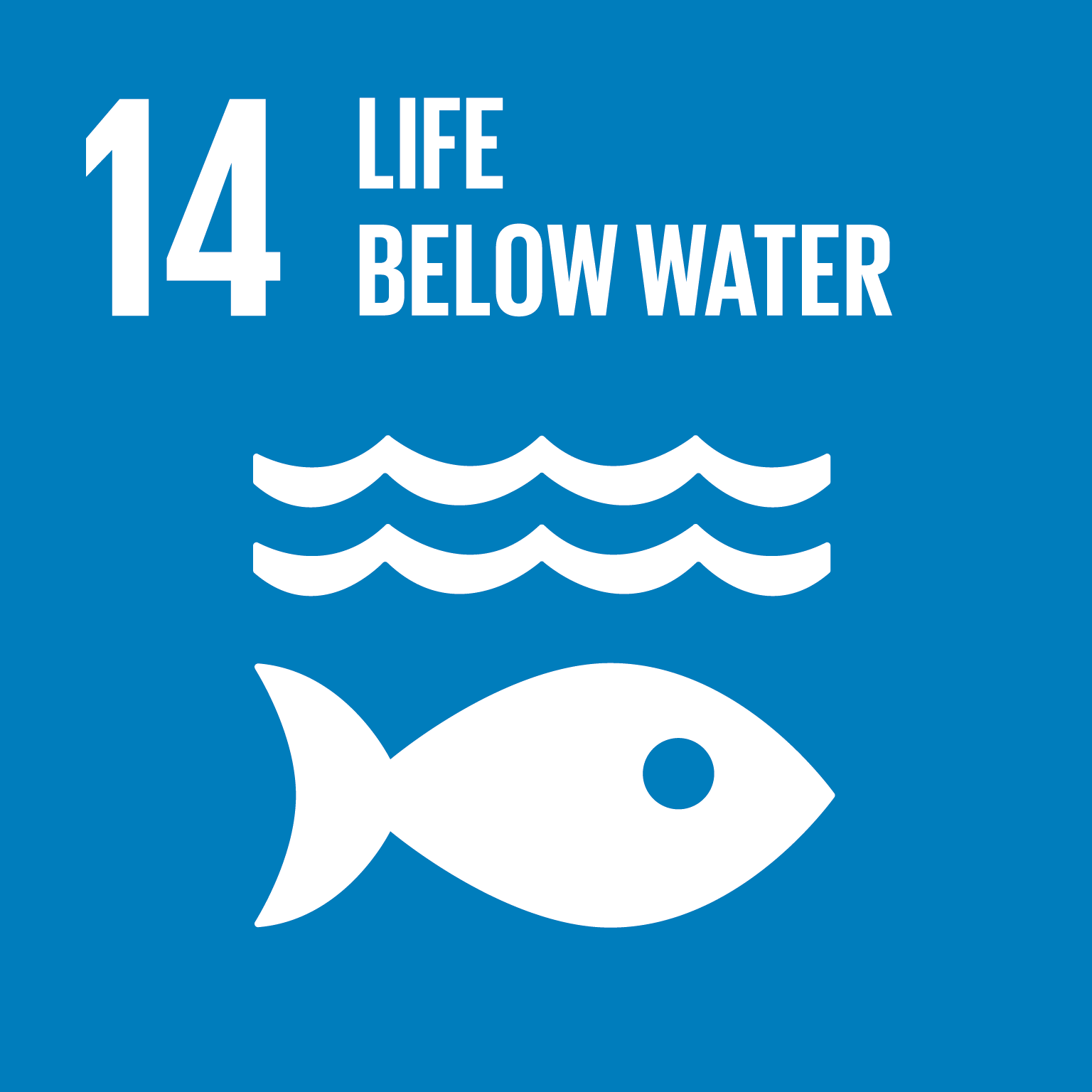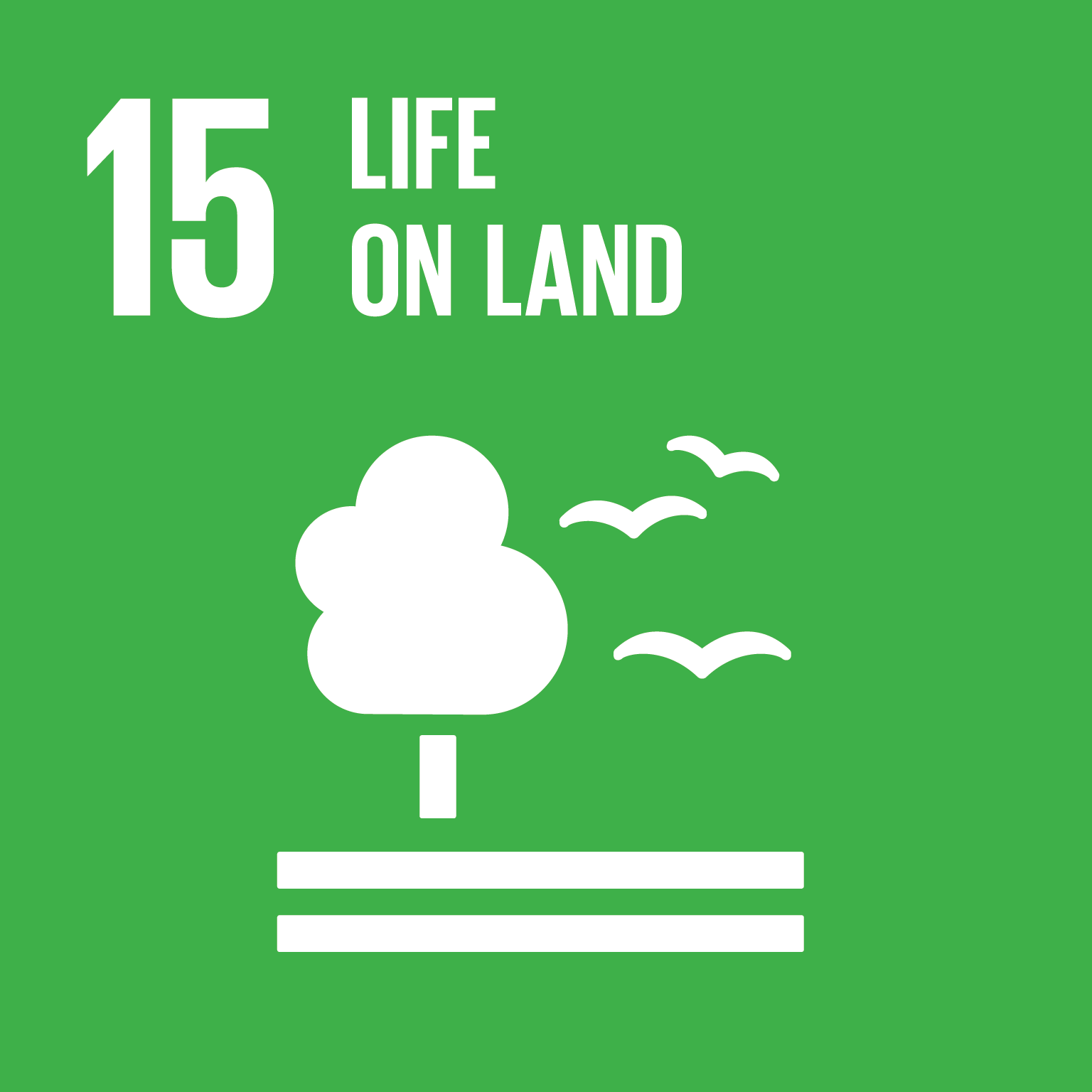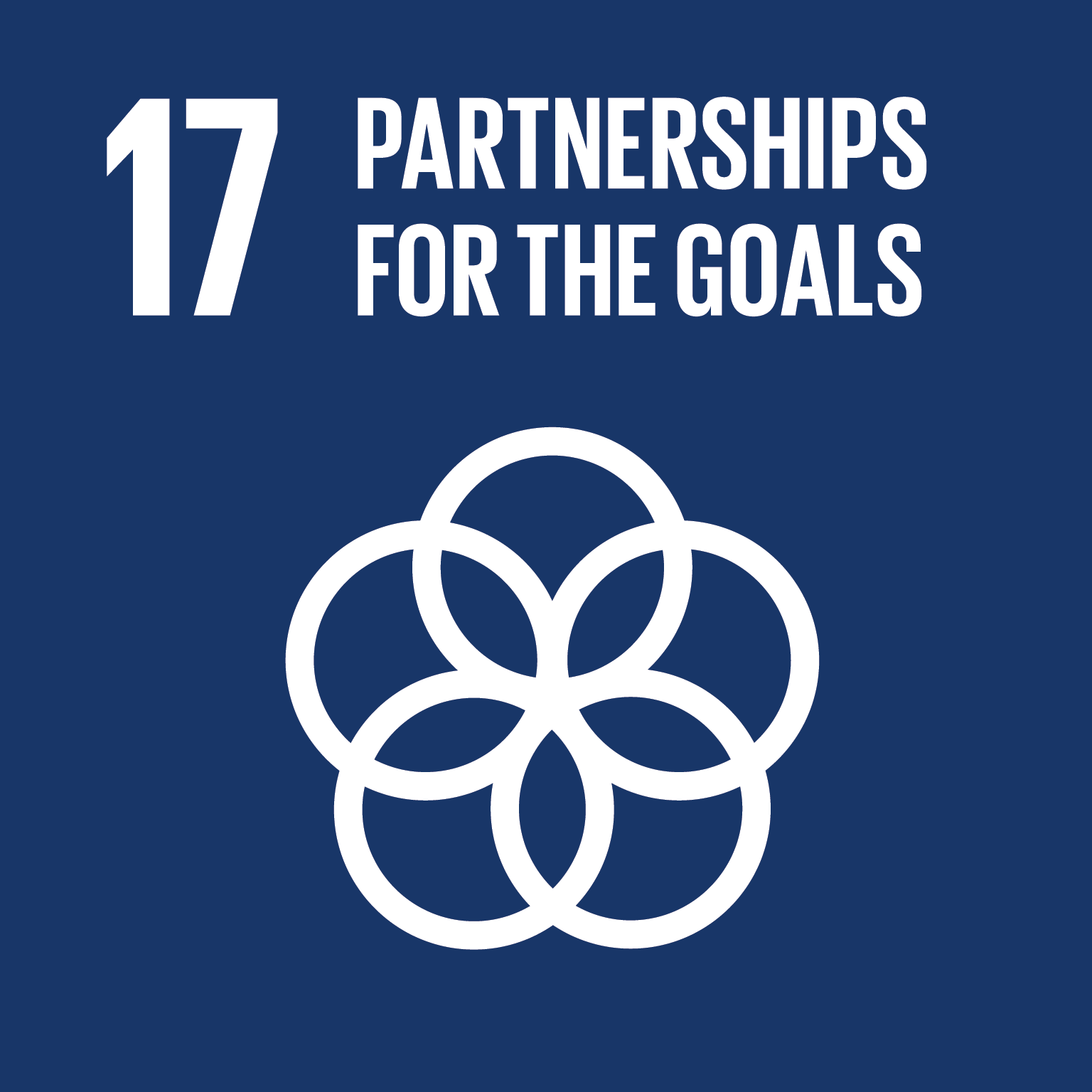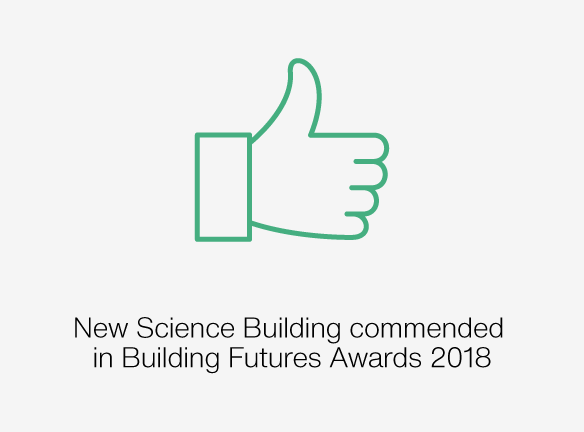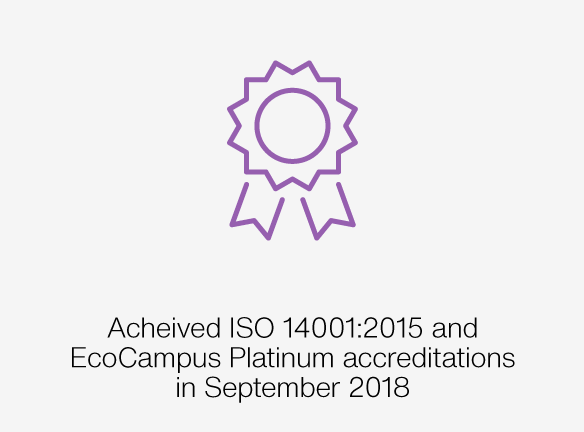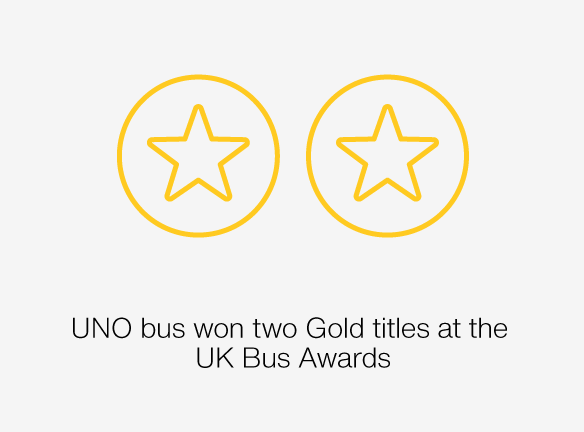 An overview of the University's environmental performance targets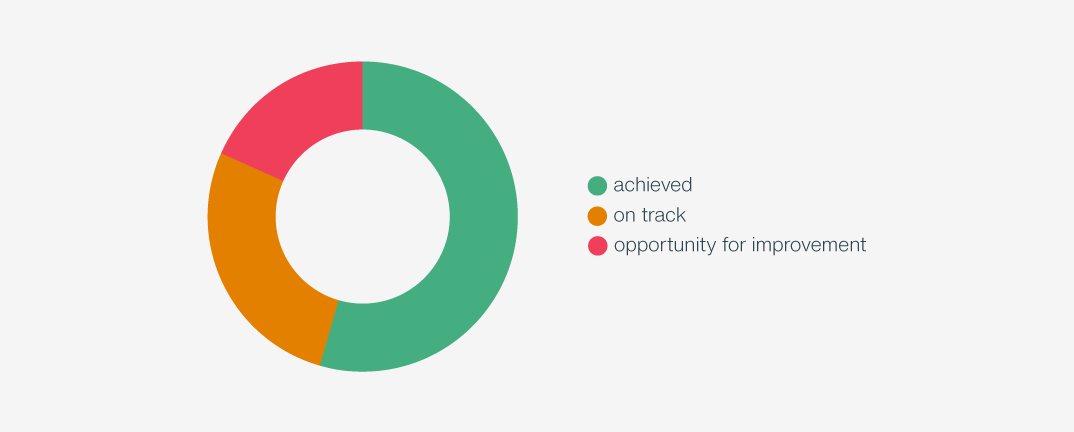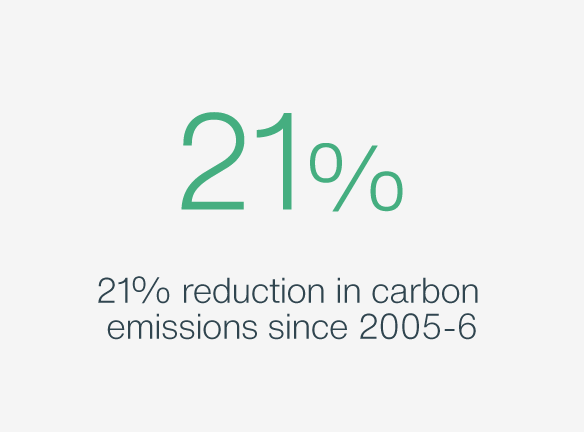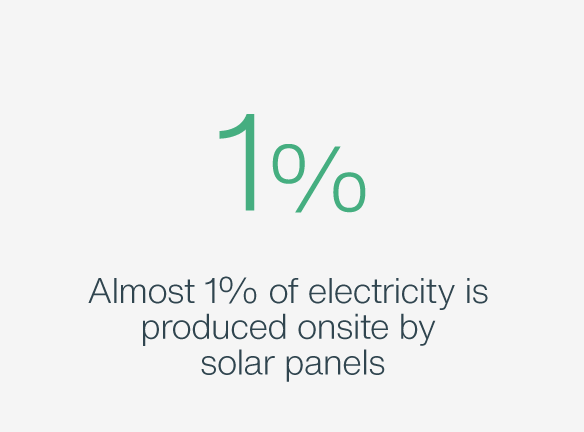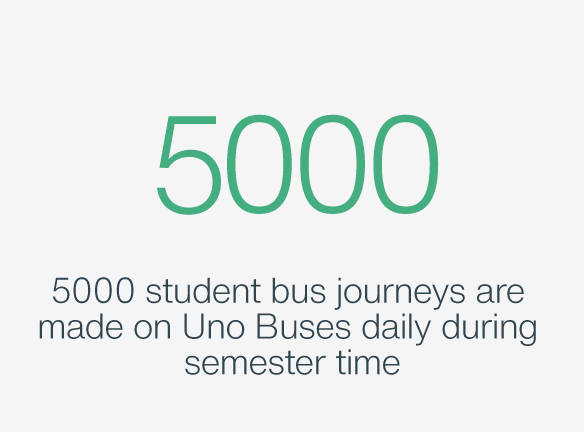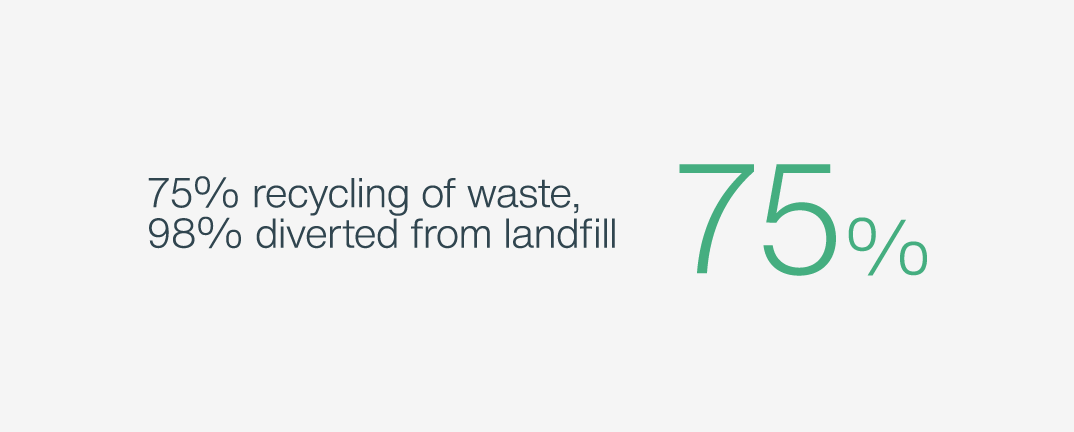 Target: Reinvigorate the environmental management system
The University of Hertfordshire achieved the internationally recognised ISO14001:2015 Environmental Management System (EMS) and the EcoCampus Platinum standards in September 2018.
These standards are audited annually by an external auditing body.
The EMS is implemented to manage the University's environmental risks and aims for continuous improvements in environmental performance - all the areas detailed in this report are underpinned by the EMS. An internal audit programme, which reviews the University's EMS compliance against associated legislative requirements, is undertaken annually, with objectives and targets reviewed to ensure that environmental areas are targeted and are specific.
Continual improvement through a programme of internal and external audits in 2019.
Increased engagement on environmental and sustainability issues across the University.
We achieved ISO 14001 and EcoCampus accreditations in September 2018.
Target: Joining together the main areas of the environmental management system
Further develop student engagement.
We've developed an improved meeting structure to bring together all internal stakeholders who have an influence on Environment and Sustainability.
Status:
On track
Target: By 2020 we want to have refreshed and embedded the environmental management system across the University. To achieve this, we will build a sense of community and focus on schemes such as waste recycling (particularly plastics and food)
Status: On track
30 student volunteers have been recruited to our 'Green Movement'. Together, they've raised awareness of environmental issues and created a series of events and campaigns to encourage students and staff to change their behaviours.
This year has involved a Recycling Week and Environmental Festival, both of which raised awareness of environmental concerns. They also encouraged a Plastic Pledge to promote personal changes to plastic use.
Key Sustainability Drivers
Carbon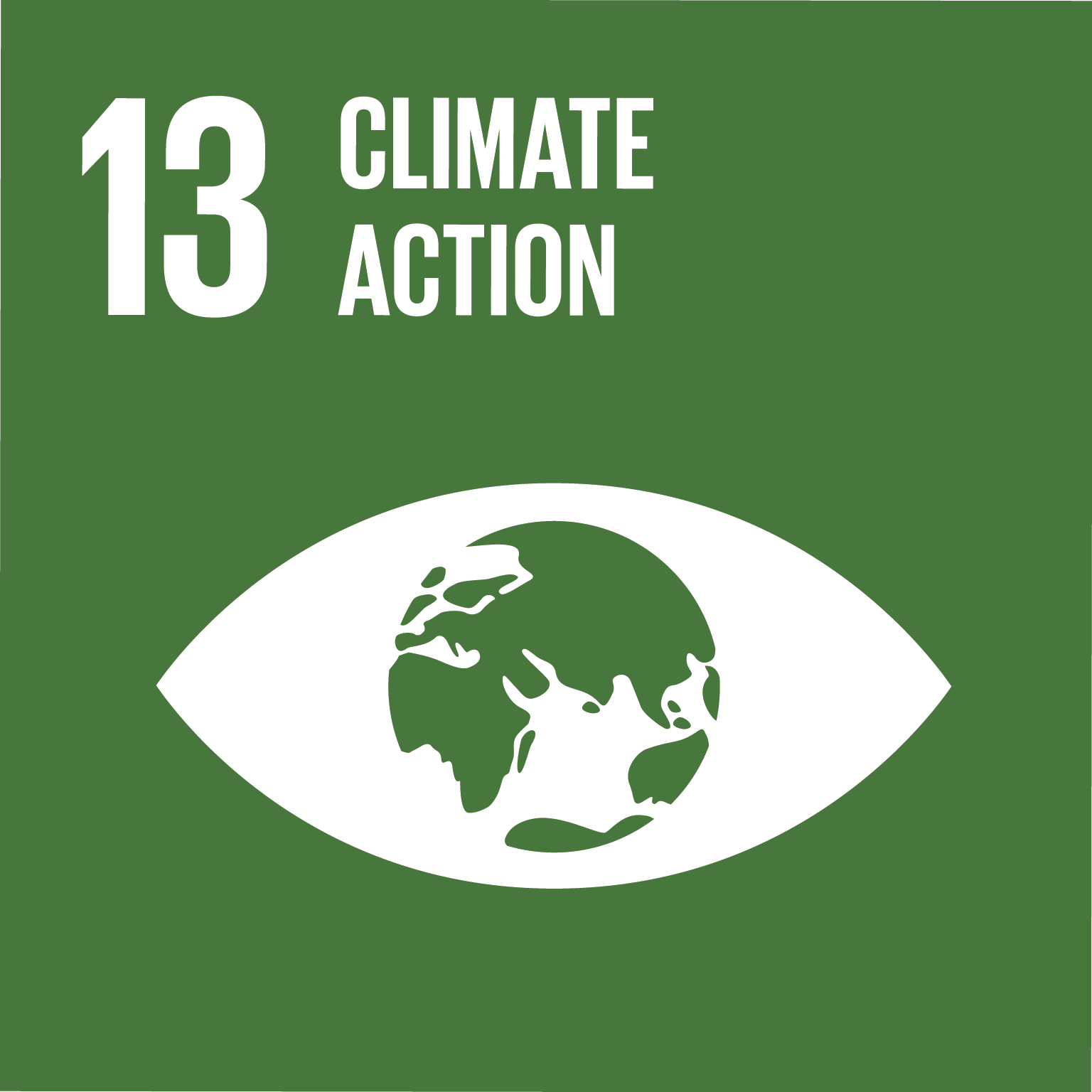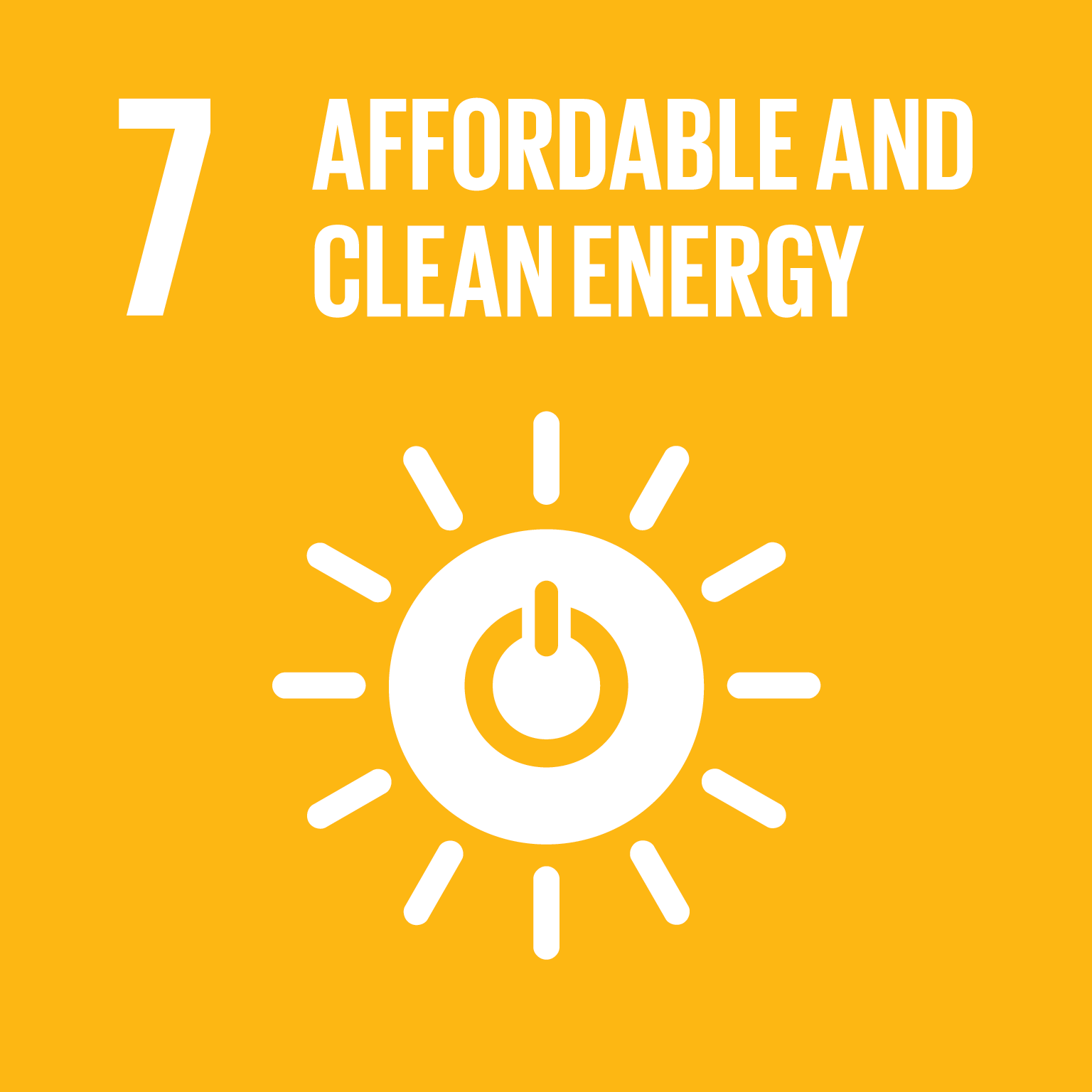 Target: 43% reduction in emissions from our buildings and vehicles by 2020 against the 2005-06 baseline
Future target:
Create a new carbon management plan for 2020-30.
Progress:
This year our carbon emissions increased by 8 tons of CO2 eq.
However, we achieved a 21% reduction in CO2 emissions against the 2005-06 baseline and a 46% reduction since our peak in 2009-10. It is recognised that the University grew as an institution between 2005/06 (the baseline) and 2009/10 by increasing the size of its built estate by approximately 21% .
The level of carbon emissions from our academic buildings has decreased this year by 12% thanks to reduction in carbon emissions from grid electrics projects at the College Lane LRC, lighting upgrades and the installation of solar PV panels.
Status:
Opportunity for improvement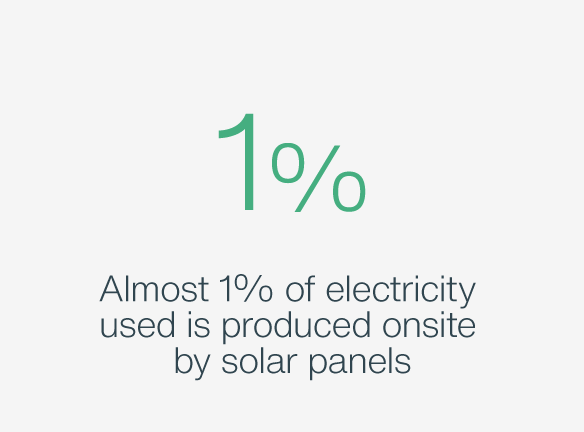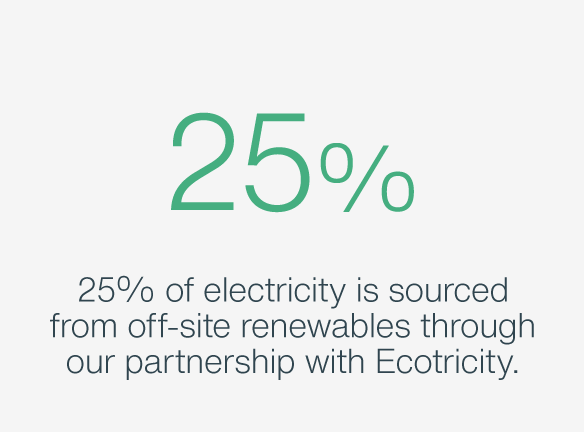 Water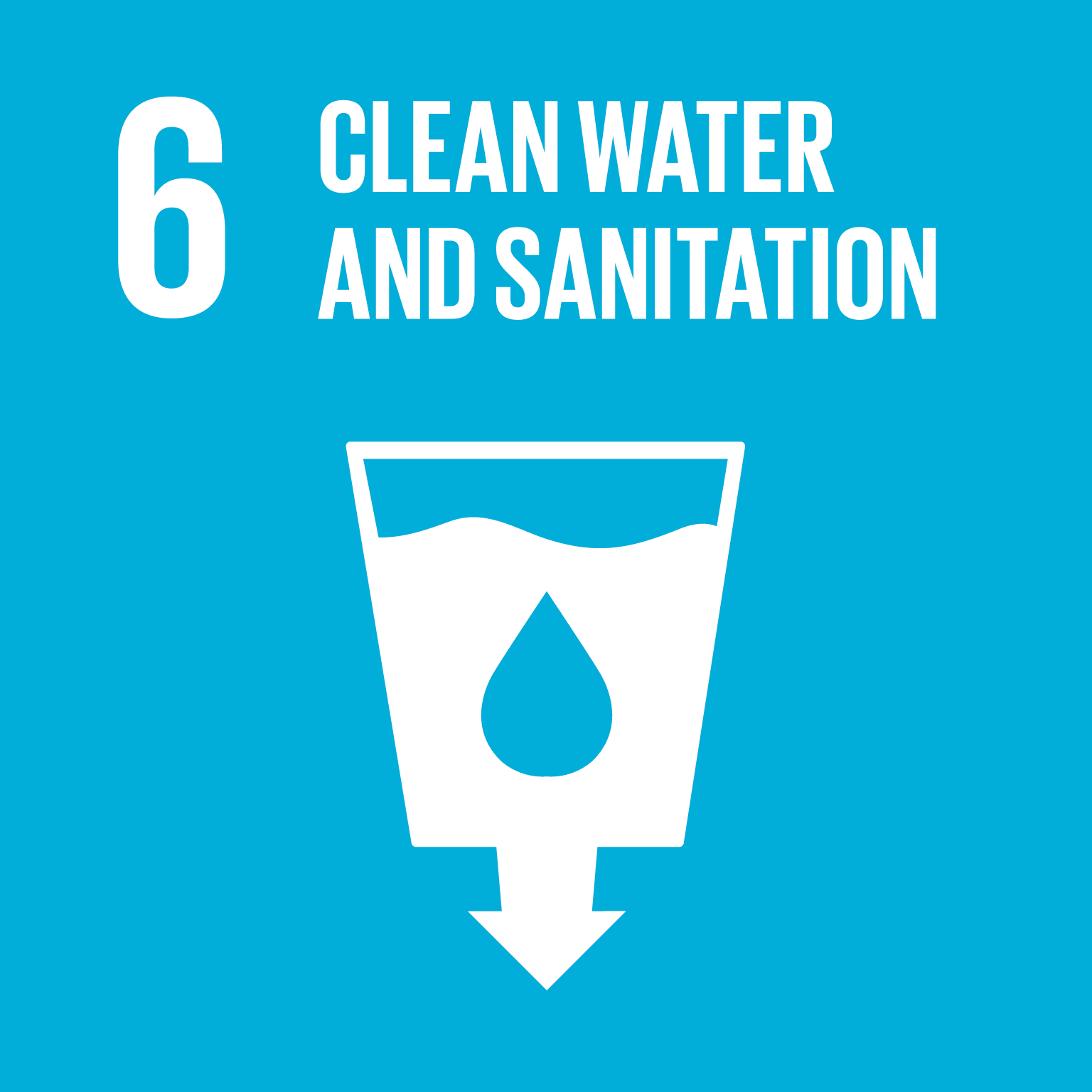 Target: Reduce water use from University-owned buildings to 13m3 per person.
Status: Achieved
Progress:
We have reduced water use to 9.9m3 per person (staff and student FTE). However, total water usage has increased on the academic estates by 2% from 219,208m3 in 2016-17 to 223,142m3 in 2017-18.
Construction
Target: All new buildings will achieve BREEAM Very Good standard as a minimum.
Status: N/A no new building
New Science Building commended for most Sustainable Construction category in Building Futures Awards 2018
The judges described our Science Building as 'An excellent example of how the design and construction teams have worked together to create an ideal environment for learning and research.'
Upcoming
The University carbon footprint has been greatly improved though our programme of replacing and refurbishing our older buildings. The demolition of CP Snow has been the most recent part of this programme.
Waste
The University recycling rate is in the top quarter of UK universities. We apply the Waste Hierarchy into managing our waste.

Reduction
We have reduced our waste so that total waste from academic buildings is 860.75 tons 2017/18, down from 954.178 tons in 2016/17. This is a reduction of almost 100 tons of waste - the equivalent of an adult blue whale.
Recycling
We recycle 75% of our waste: 60% is mixed recycling (bottles, paper, cans, cardboard and waste electrical and electronic equipment), 9% is food recycling waste (anaerobic digestion), and 6% is green waste from grounds.
Energy
23% of waste is used to make "refuse derived fuel".
Disposal
2% is landfilled.
Target: 95% of our waste recycled or used for energy production
Status: Achieved
Progress:
98% of University waste diverted from landfill.
Target: Increase recycling to 90% by 2020 (source: Waste and Resource Strategy)
Target:
Create a new Waste and Resource Strategy for 2021-30, with recycling and landfill diversion targets.
Progress:
Our current recycling rate is 75%.
Status:
Opportunity for improvement
Target: Launch coffee cup recycling bins with liquid collectors.
Status: Achieved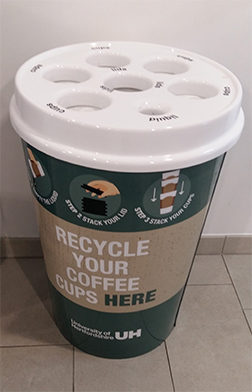 Progress:
The scheme was successfully launched in September 2018, with 5.5% of all coffee cups recycled in the first four months.
Residences
The University of Hertfordshire has two campuses, College Lane and de Havilland. The University has 4700 students who live on campus and there are many programmes in place to reduce waste on our campuses.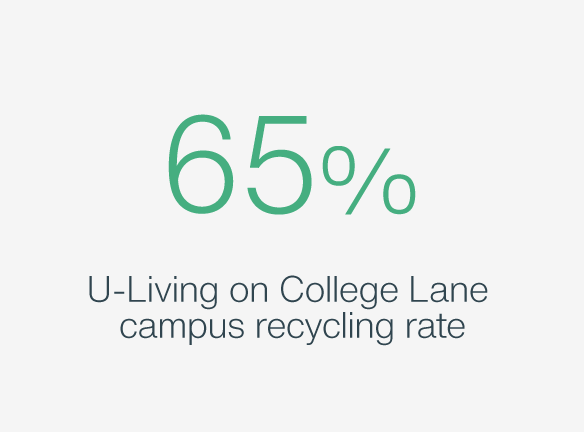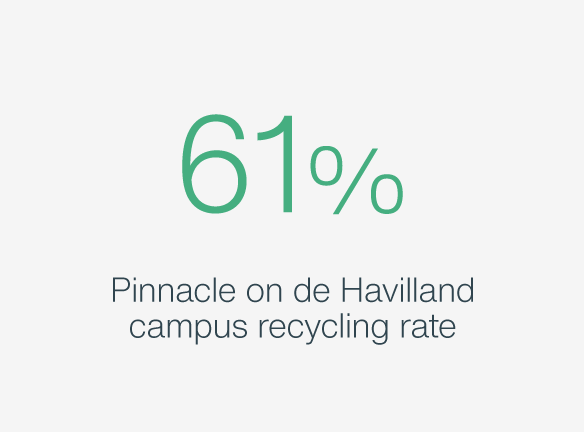 School of Creative Arts Campaign
£8,000 of furniture reused by UH Arts to kit out and furnish teaching rooms and offices.
Travel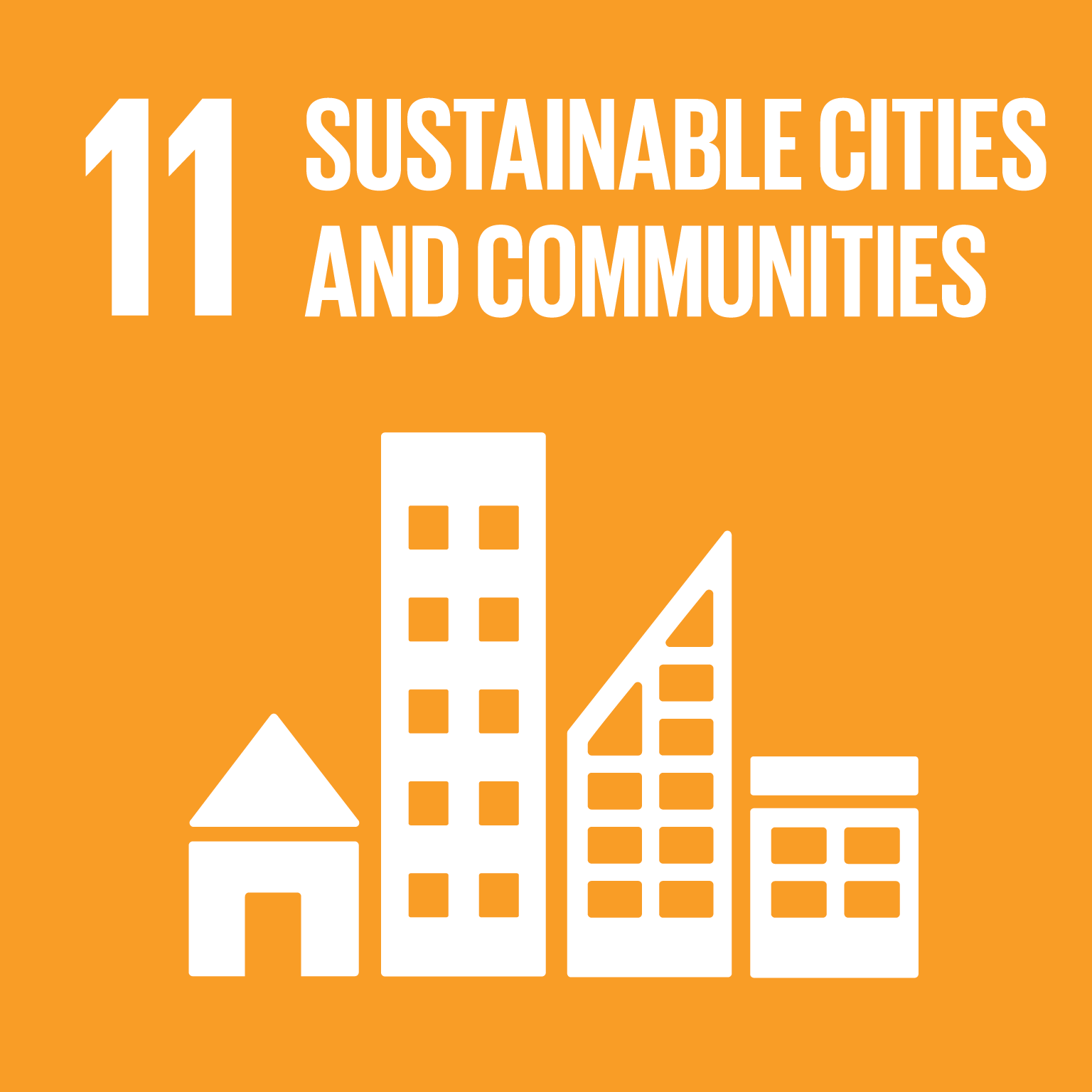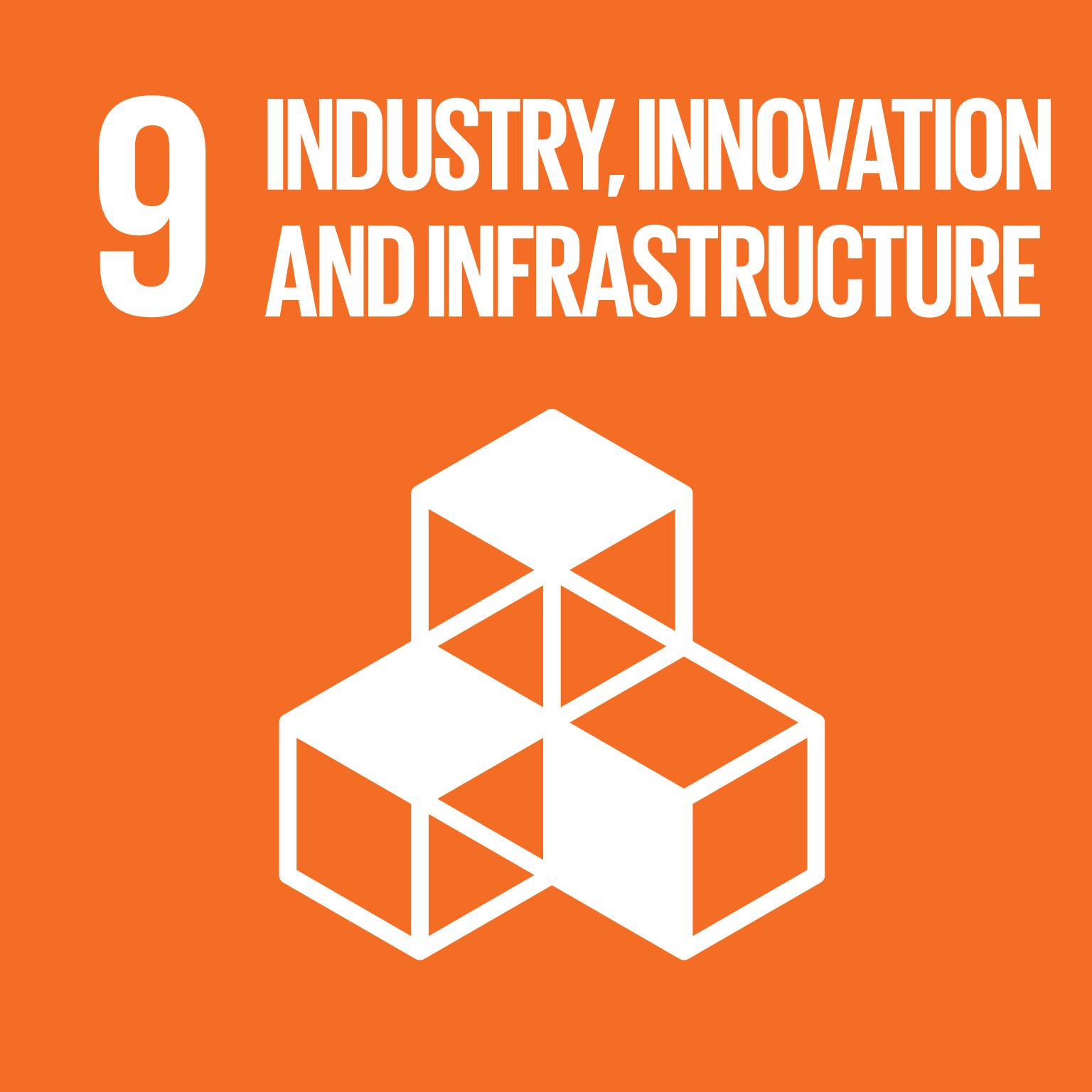 In September 2018, the University published a new travel plan (PDF - 1.06 Mb), setting objectives through to 2023.
This year also saw the launch of our new Smart Mobility Research Unit. Working with partners including Hertfordshire County Council, Welwyn and Hatfield District Council, UNO, Gascoyne Cecil Estate, O2 and AECOM, the Unit aims to develop practical, sustainable transport solutions that benefit both the University and the wider community.
Target: Reduce staff commuting alone by car to 60% by the end of the 2023 academic year.
Status: Opportunity for improvement
Progress:
Staff commuting alone has increased from 69% to 71%. A new travel plan will lay out actions to achieve this target.
Target: Reduce students commuting alone by car to 20% by 2023.
Status: Achieved
Progress:
This has been achieved.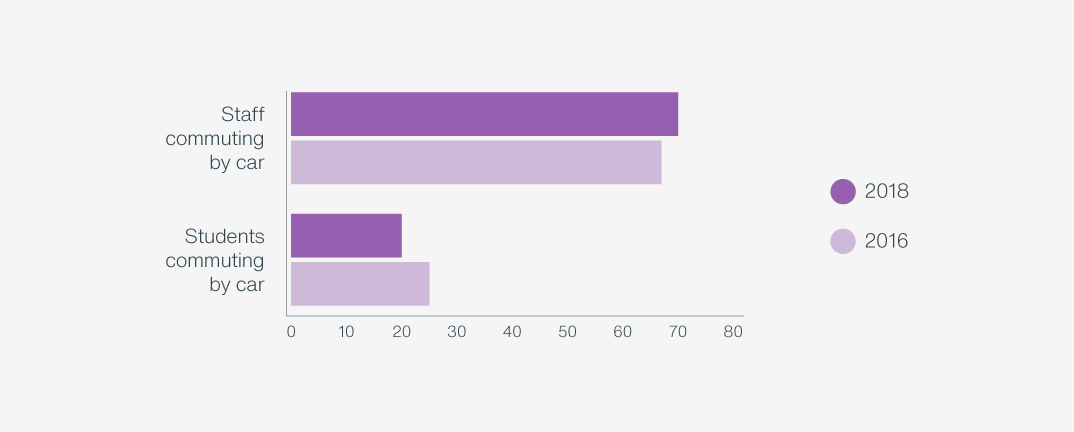 Award-winning bus service
UNO, the country's only bus company solely owned by a university, won two Gold awards at the 2018 UK Bus Awards. These were for Leadership and Inspiration and the Marketing Initiative of the Year.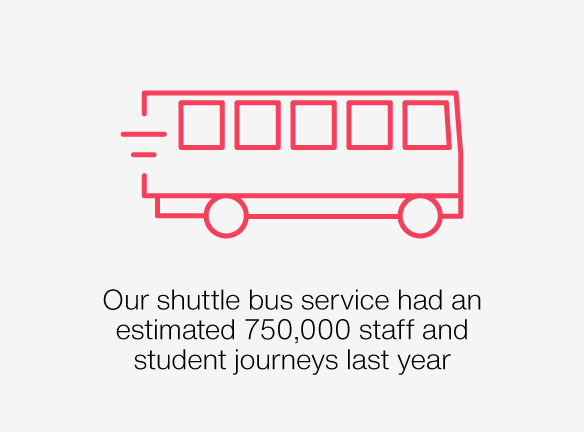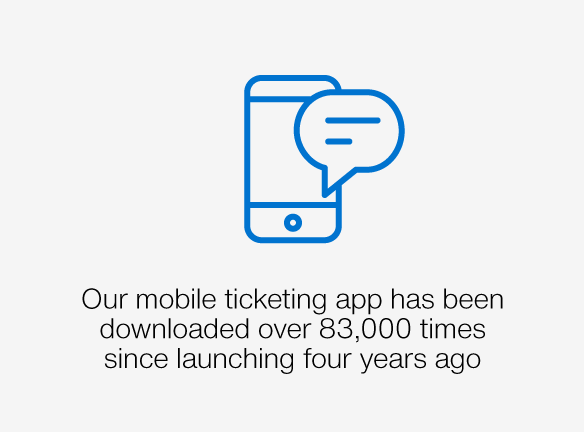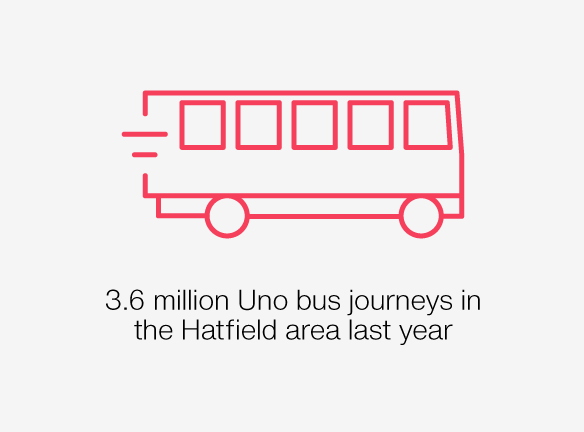 Community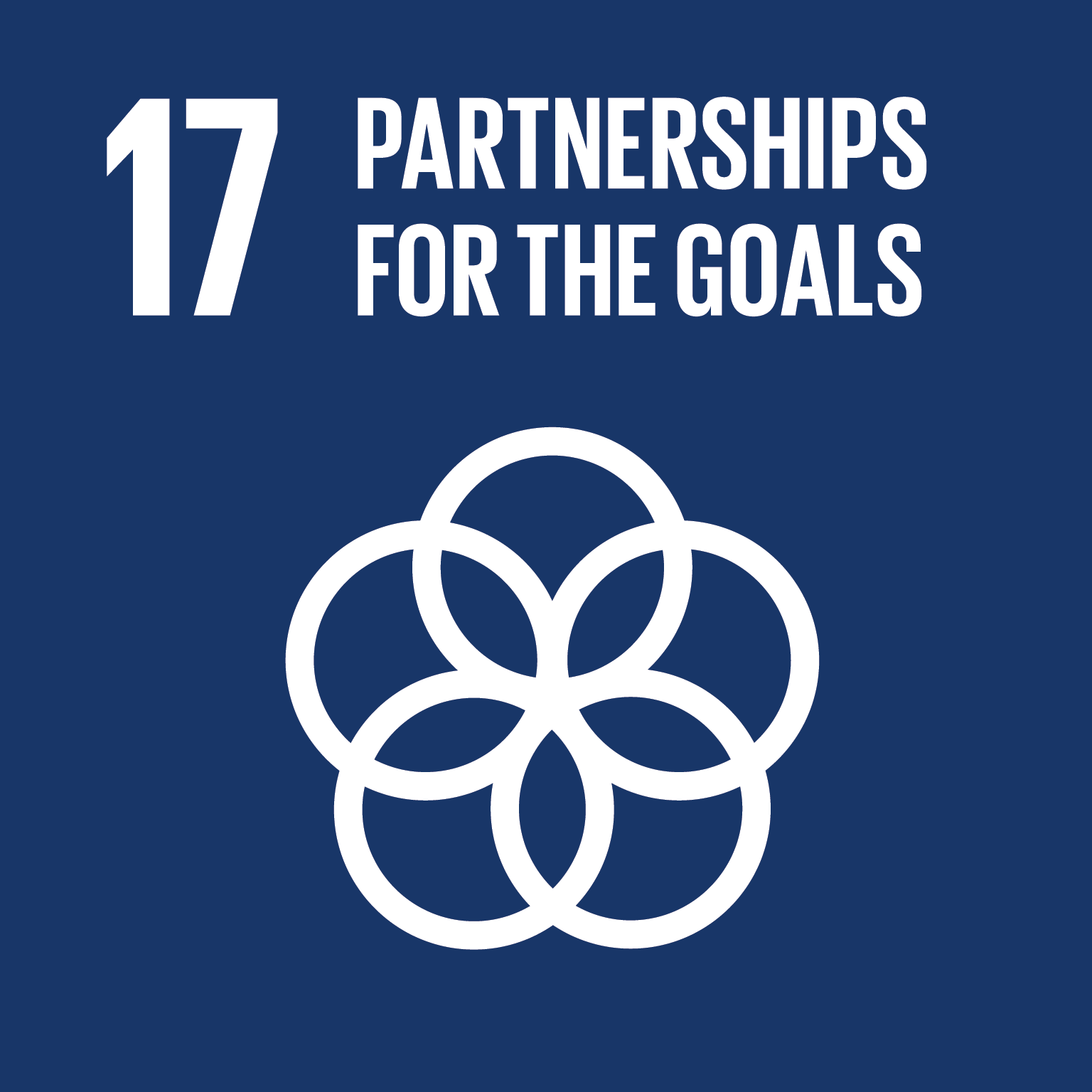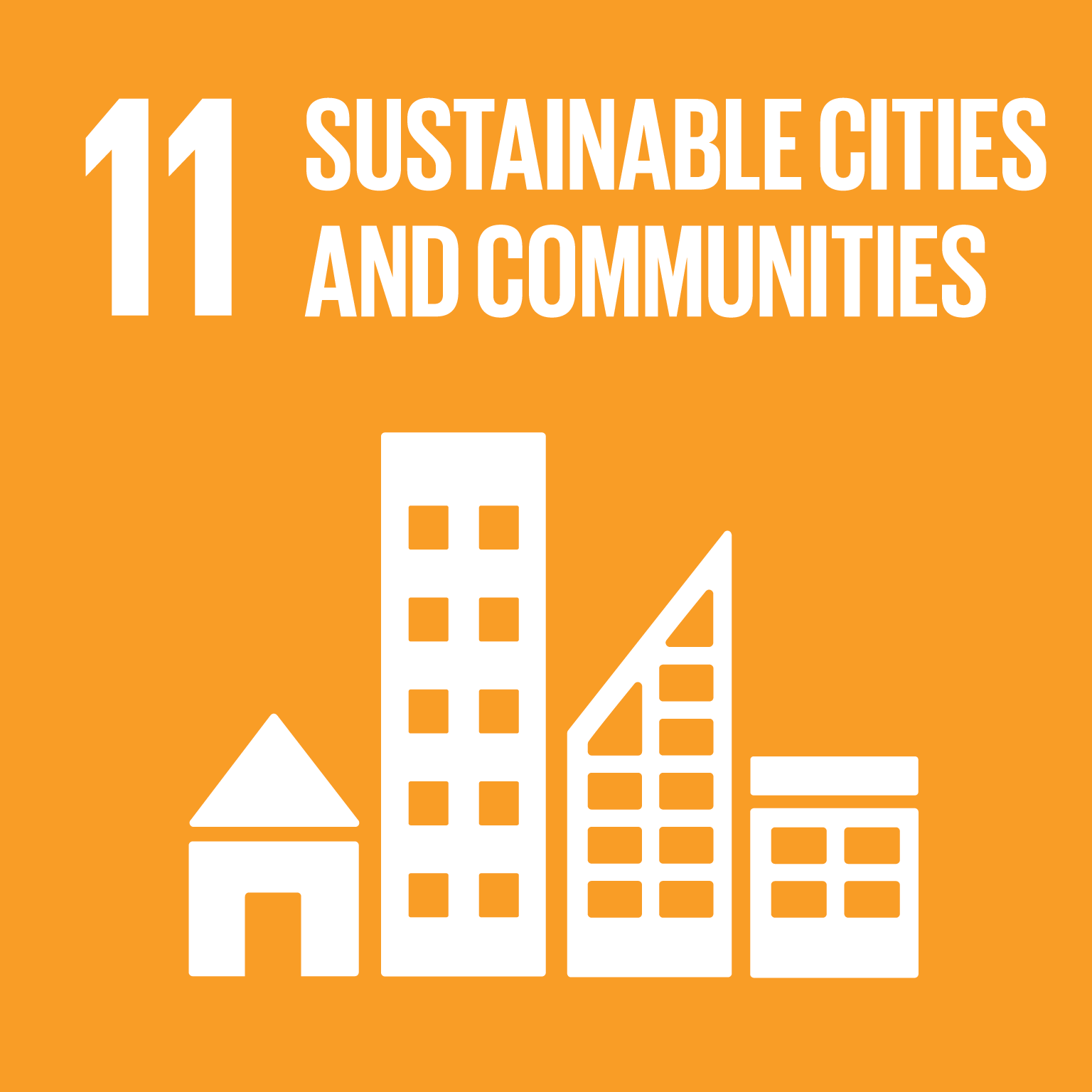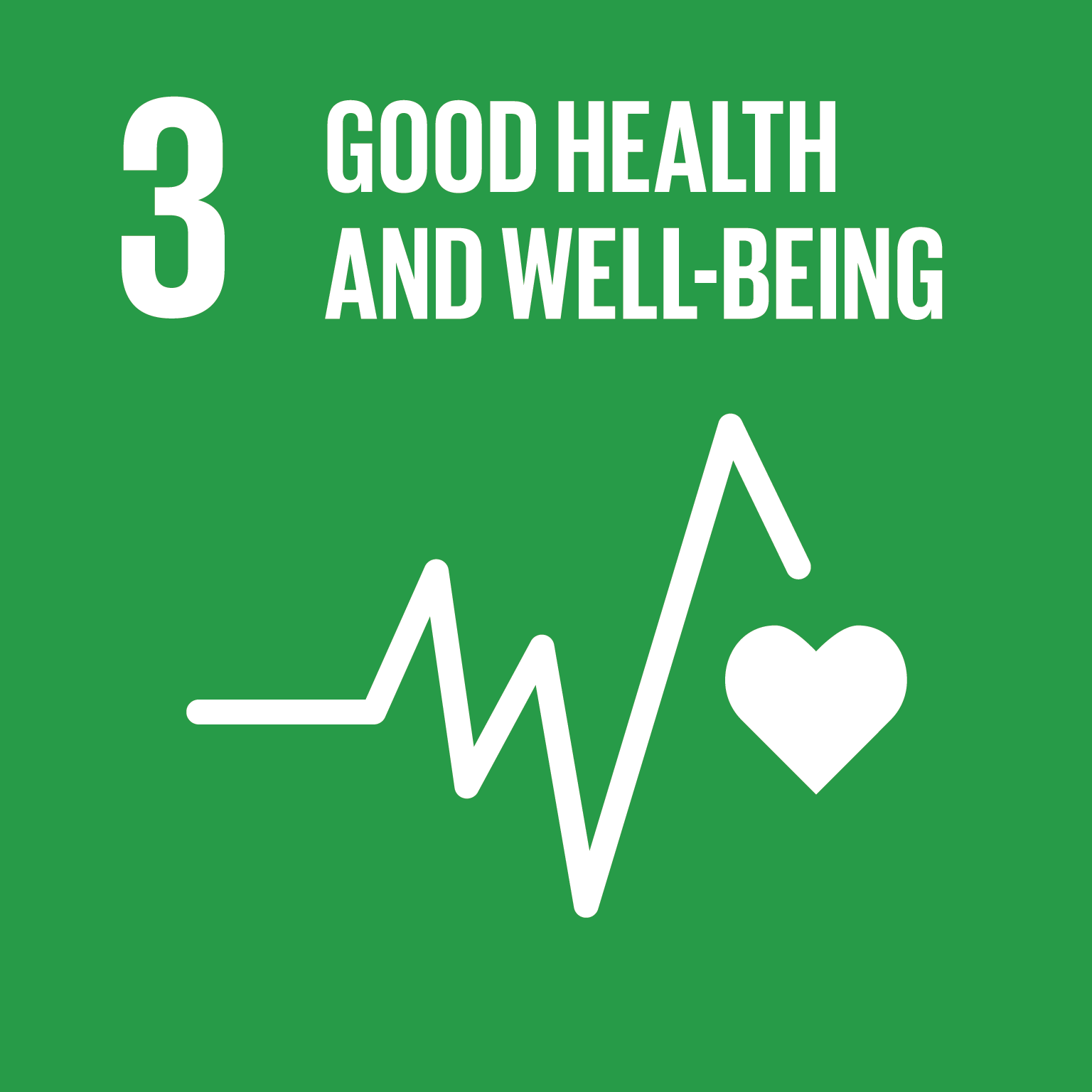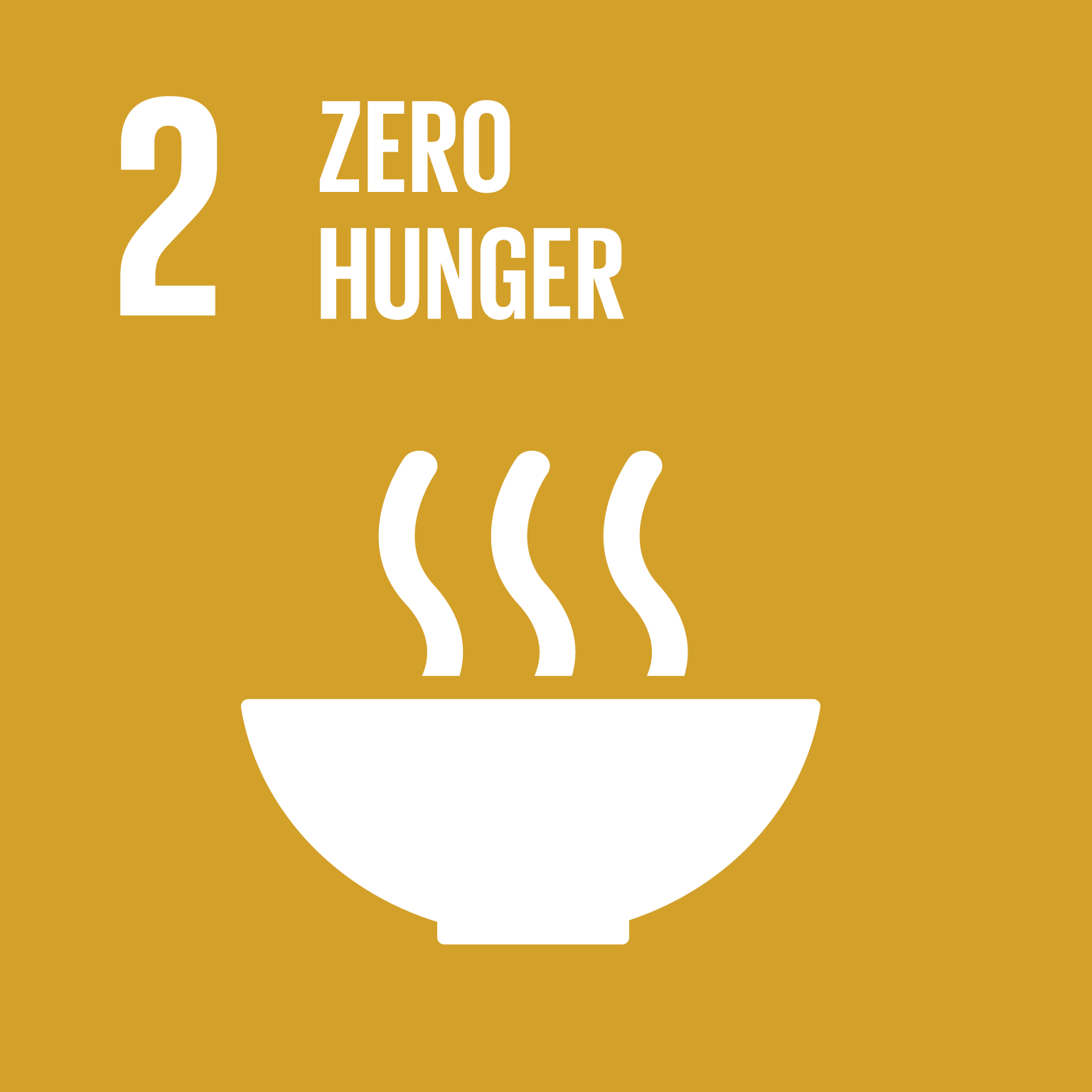 Target: Recruit a Green Team and run an annual programme of events
Status: Achieved
Progress:
The Green Movement is a student-led volunteer group consisting of a body of students called the Green Team. The team is led by the Assistant to the Environment and Sustainability Team.
Volunteer hours: Over 400 hours.
Interactions: 1,500 face to face.
Awards: Highly commended for Best Student-led Volunteer Project Award.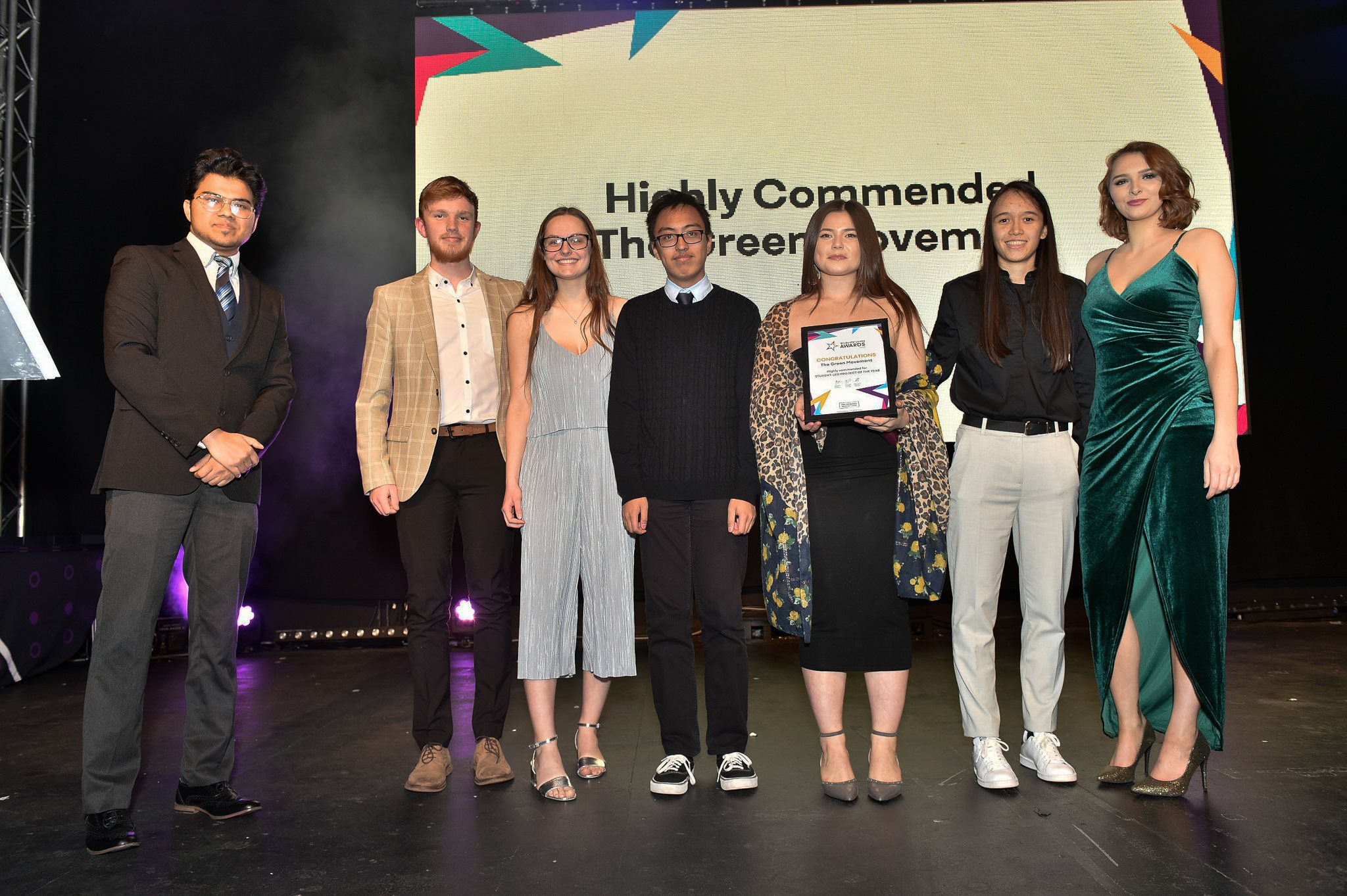 To cut down on food waste and to help local families in need, the University has opened two community fridges. Supermarkets donate surplus food to the fridges, which is then made available to support local people.
The Community Team Community Garden is open to staff and students to fresh produce on College Lane. The project is a partnership with Groundwork UK.
Get involved by contacting community@herts.ac.uk
Procurement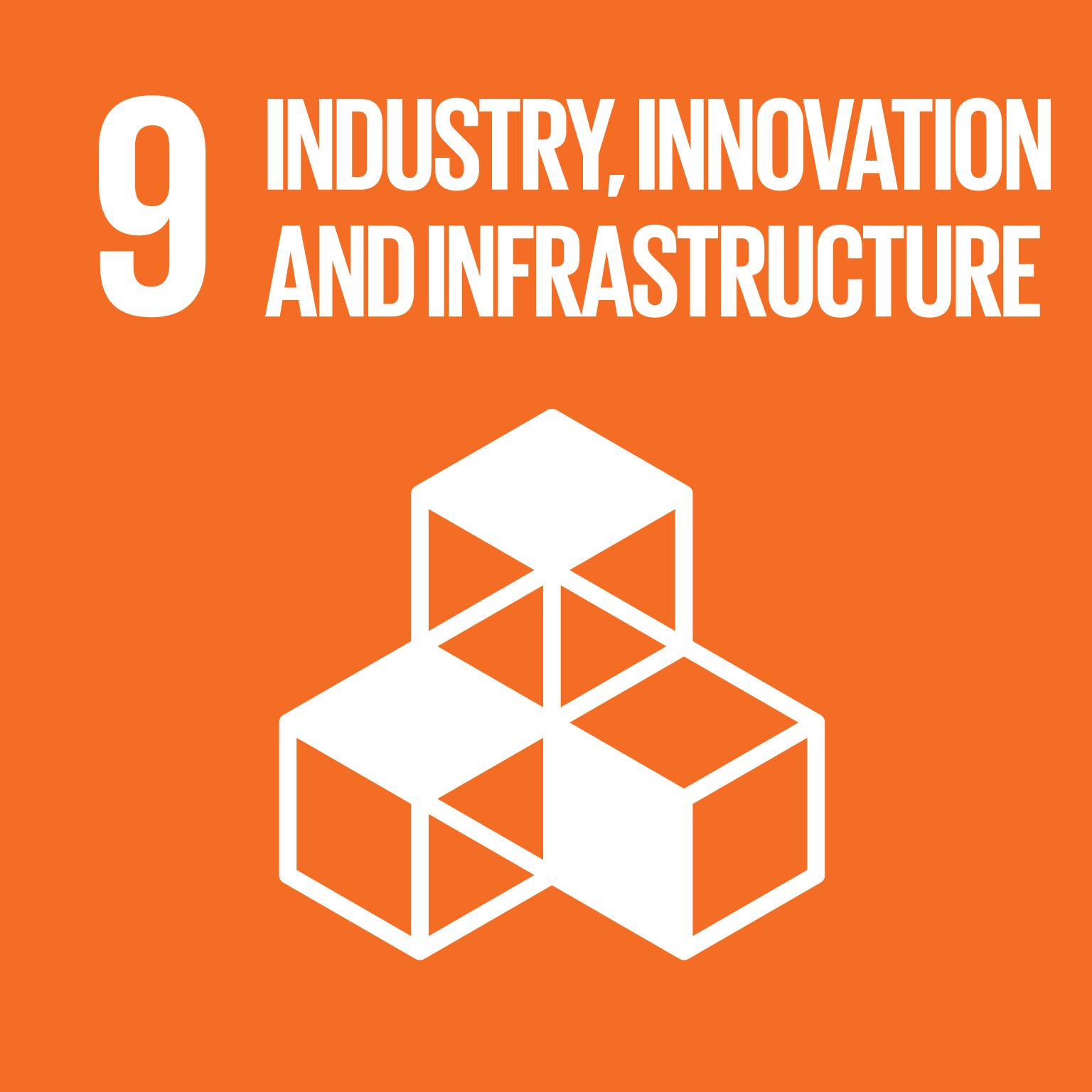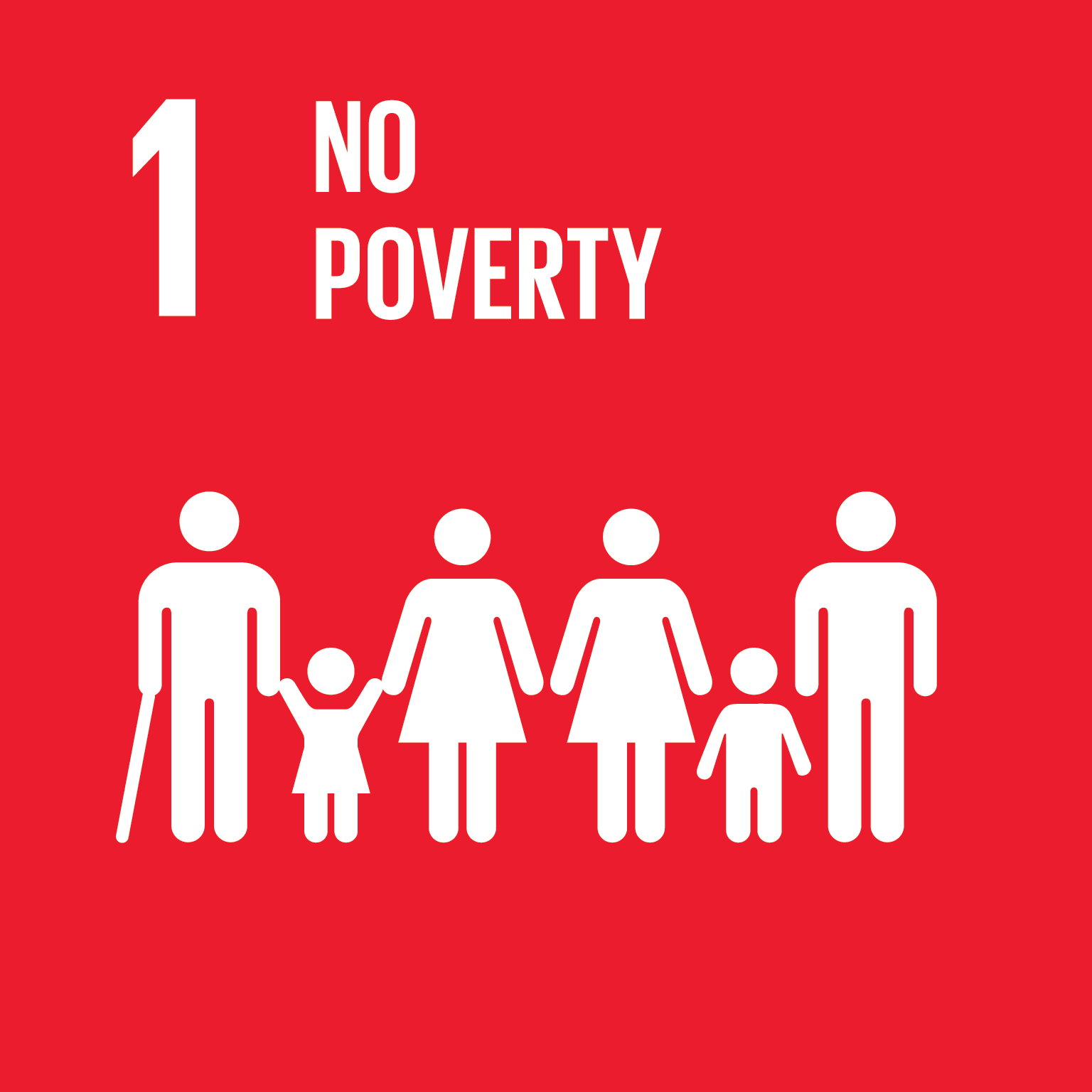 The University's Sustainable Purchasing Policy was approved and as standard is included in the terms and conditions presented to tenderers during any tender process and incorporated into any subsequently awarded contract to ensure contractor compliance to University policies. The policy forms part of our Modern Slavery Act Statement.
Food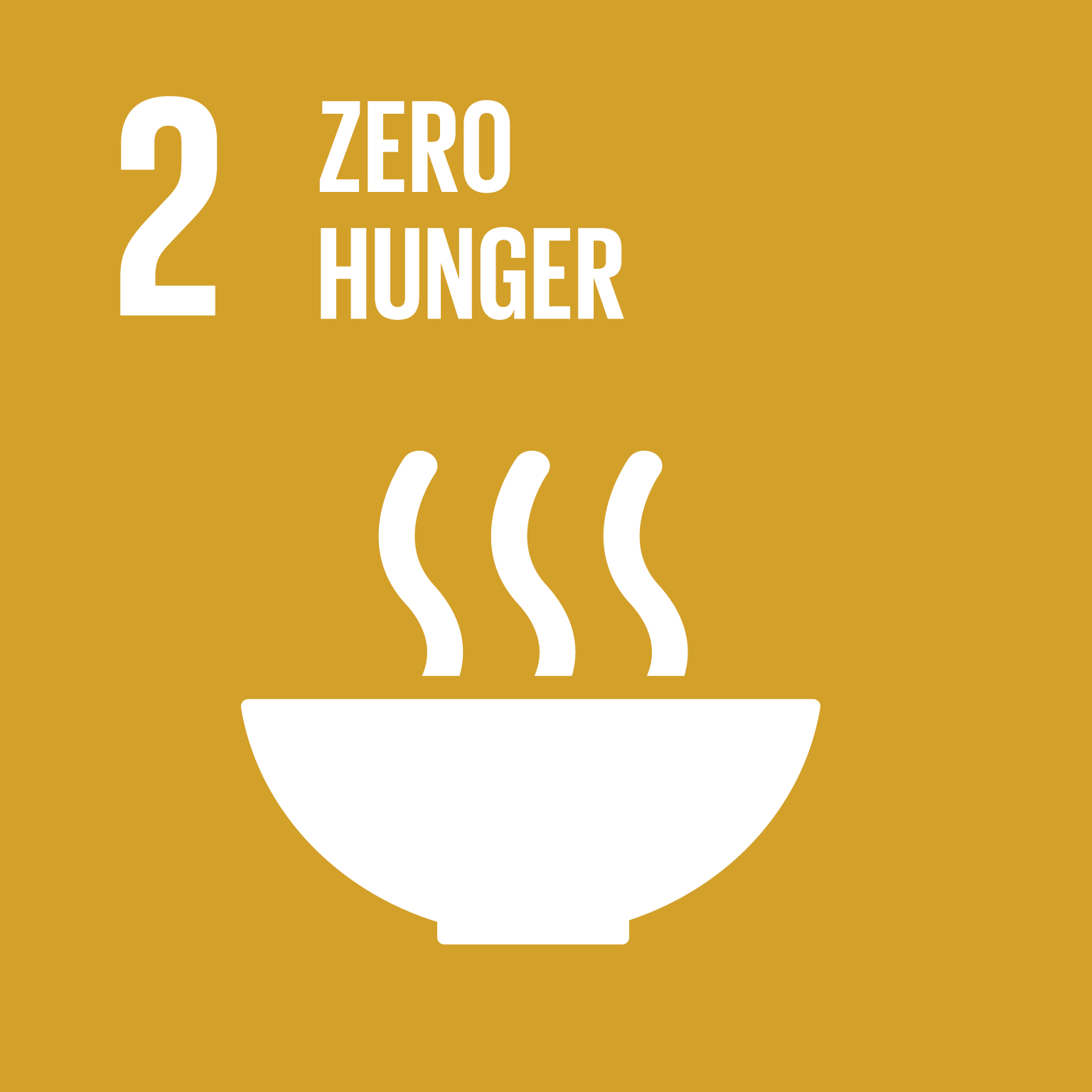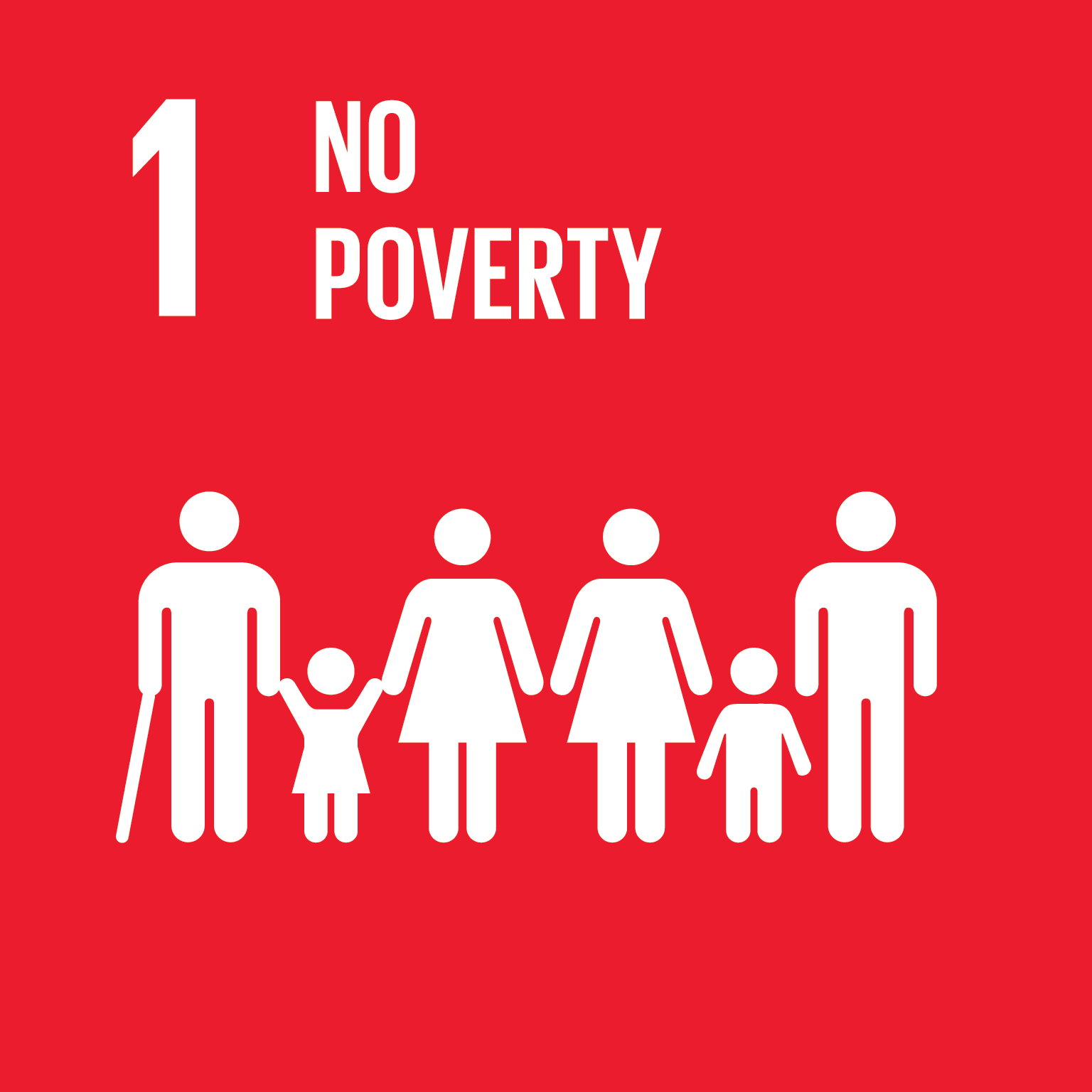 In September, catering increased the discount on hot drinks from 10p to 20p when staff and students use their own mugs. This has resulted in a discounted sales increase from 1% to 3.7%.
The University continues to support fairtrade and is working with our new catering contractor, Aramark, to improve its sustainable supply chain accreditations for their food offerings.
Wildlife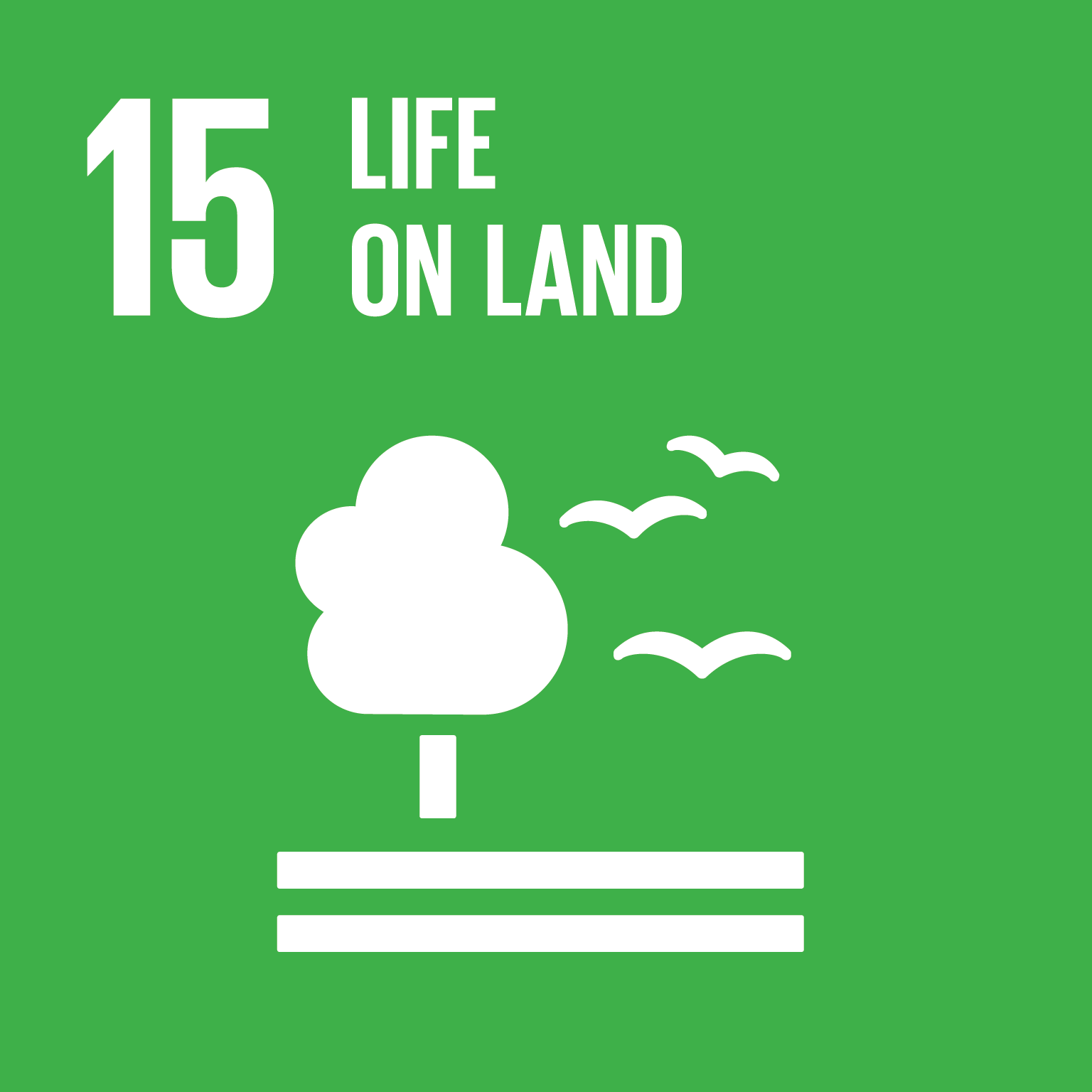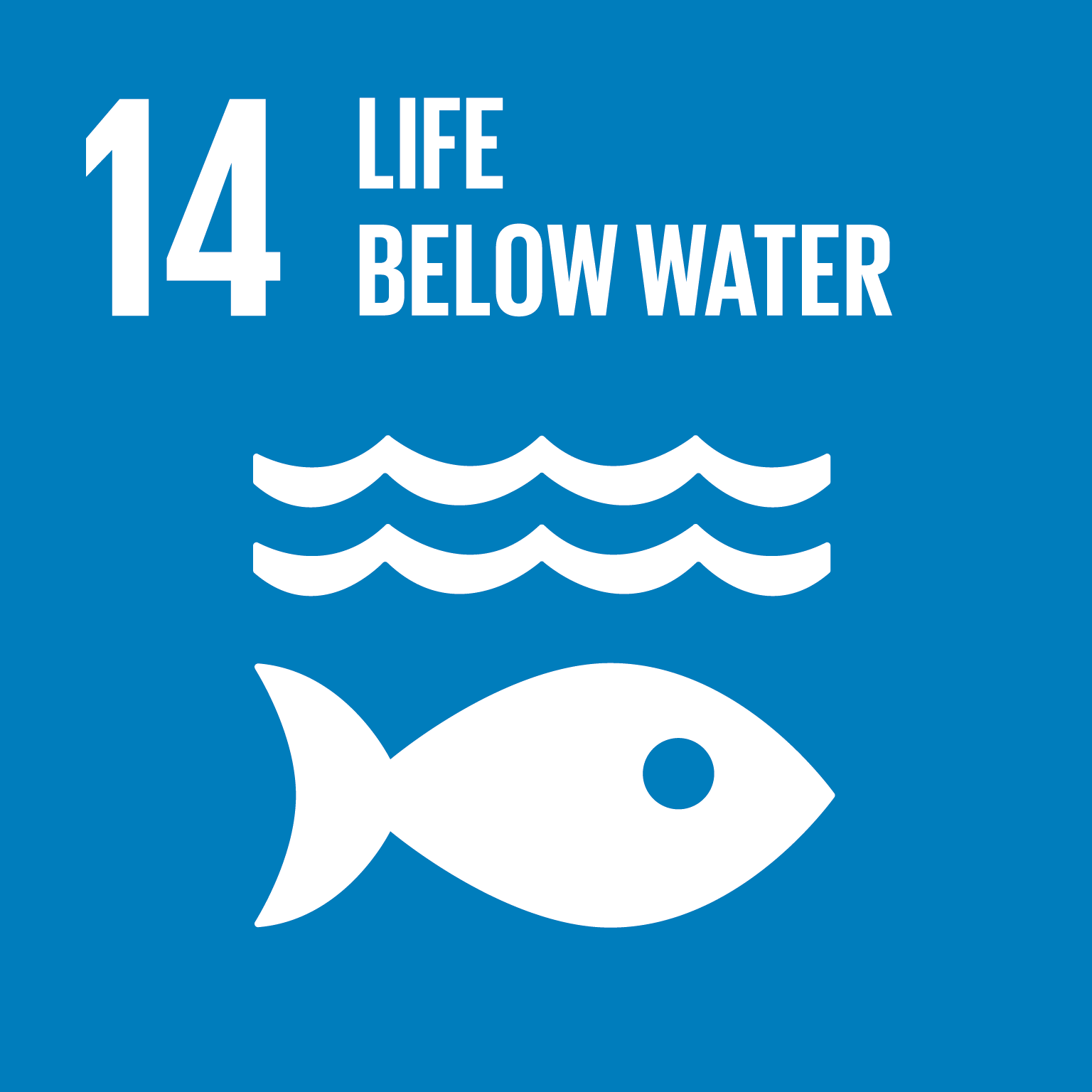 The University is fortunate to have three campuses which host a wide variety of wildlife. Staff and students enjoy College Lane's beautiful Hazel Grove ancient woodland and bee orchids. Lucky visitors to Bayfordbury Campus Field Centre experience 40 hectares of mixed semi-natural woodlands, grasslands, ponds, hedgerows and a lake.
June 2018 saw the first Bayfordbury Festival, with over 60 staff making beehives and bird boxes, trying their hand at meditation and taking a tour of the beautiful pinetum. Afterwards, staff made comments such as: 'An amazing day, would love to do it again. Thank you.' And: 'Lovely day, could have been even longer!'.
Find out about upcoming volunteer days at Bayfordbury on our website.
Target: No water or land pollution incidents.
What does the coming year look like?
We will be concentrating on:
Continual improvement through a programme of internal and external audits in 2019.
Increased communication on environmental and sustainability issues across the University.
By 2020, we want to have refreshed and embedded the environmental management system across the University. To achieve this, we will build a sense of community and focus on schemes such as waste recycling (particularly plastics and food).
Meet the team
Turning our sustainable vision into reality
Monica Kanwar, Director of Health, Safety and Sustainability
Thomas Andrew, Head of Facilities
Scott Copsey, Travel Planner
Mike Toft, Energy Manager
Get involved by contacting us at sustainable@herts.ac.uk.