Taster Lectures: health professions and social work
Watch our taster lectures to gain an insight into how health professions and social work subjects are taught at university.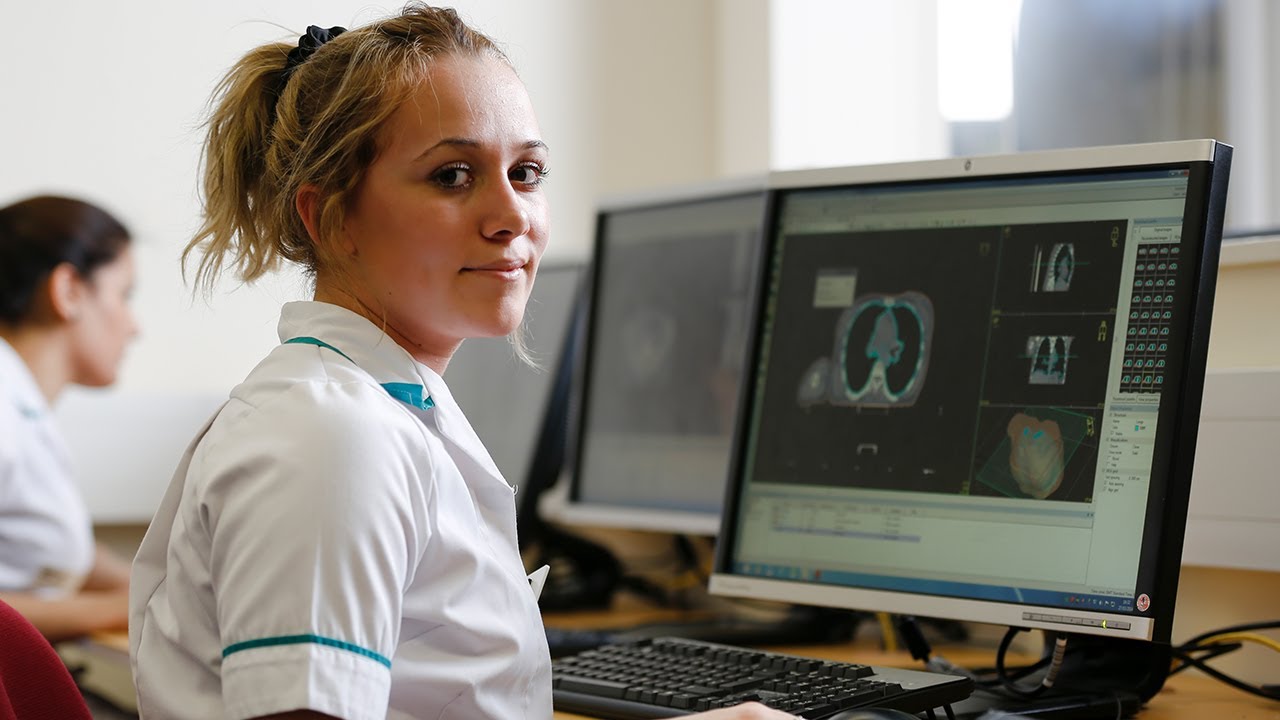 Thinking about a career in Radiotherapy or Radiography? Find out about both so you can make the right choice for you....
Physiotherapy – An introduction
Are you interested in physiotherapy? Would you like know more about this career and what areas you could specialise in? Find out about the pros and cons from Peter Ross, physiotherapist and senior lecturer at the University of Hertfordshire. Peter shares his knowledge and real-life experience. Plus, see some of the equipment and techniques you will learn.
About the speaker
Peter Ross graduated from Brunel University in 1995 as a physiotherapist and has worked clinically in many different specialities, both here in the UK and in New Zealand. In 2010, Peter Ross joined the University of Hertfordshire as a senior lecturer in physiotherapy. He has been an active member of the British Association of Charted Physiotherapists in Amputee Rehabilitation (BACPAR) since 2000. Plus he co-authored the revised 'BACPAR Student Guidelines'.
In this short taster session Ruth Rowse discusses the use of X-Rays in medicine and highlights the differences between radiotherapy (also known as therapeutic radiography) and radiography (diagnostic radiography).
About the speaker
Ruth Rowse is a practice educator at Northampton General Hospital and a senior lecturer in radiotherapy at the University of Hertfordshire.