Tony Kypreos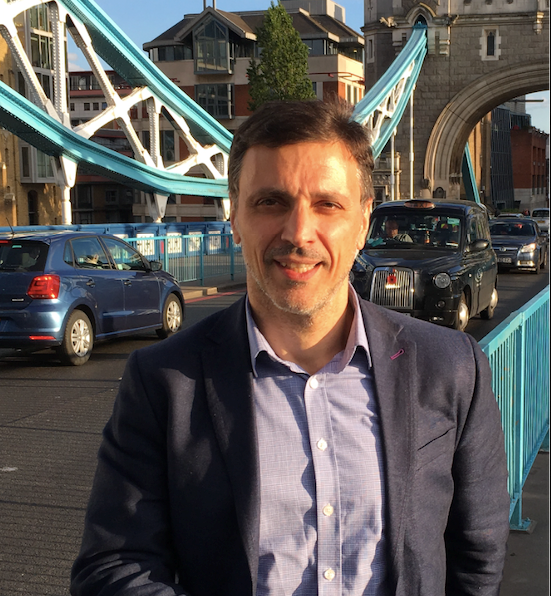 Tony is an entrepreneur, corporate innovator and angel investor with over 25 years leadership experience. An authority on start-ups, corporate venturing, building high performing teams and business development. He is especially focussed on building high-value, technology enabled Health, Environmental & Sustainable Development impact driven organisations.
Currently a member of the Advisory Council & Venture Partner of UNDP backed sustainability venture accelerator Accelerate2030 in Geneva and a Board Advisor at Geneva Macro Labs.
Active in research and academia as a visiting lecturer and mentor at the University of Cambridge; Judge Business School, Entrepreneurship Centre, INSEAD and the University of Cairo with a focus on emerging technologies and sustainability.
A former member of the Executive Board of T-Mobile International & Deutsche Telekom's T-Venture as Executive Vice President, Business Development & Innovation. As Group Managing Director of Bauer Digital, he led the €1.4bn M&A and post-merger integration of EMAP PLC.
He was co-founder of mobile company Mobilephonia, led the turnaround and sale of digital agency Bluewave (Maersk), co-founder of accelerator Springboard (exit TechStars) and the founder of Health-Tech Company Dupl (exit Optima). He was also in the senior leadership team for the $800m IPO of agency.com (NASDAQ: ACOM).
An investor and board advisor in FinTech, ClimateTech, Health and software ventures with M&A exits to Oracle, Piksel, Nokia and Opentext.
Tony has an MBA from Henley Business School, BSc (Hon) Physics & Electronic Systems, from Brunel University and a certified Neuro-Linguistic Programming (NLP) practitioner from University of California, Santa Cruz.