Nick Willott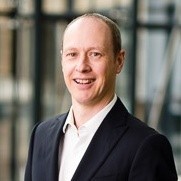 Nick Willott is the Finance Director and Company Secretary of Elixirr International plc, a listed management consultancy. He is responsible for all aspects of the finance and company secretarial function in a high growth global business, and serves on the boards of several group companies.
He was previously the Finance Director and executive board director of the financial services division of a FTSE 250 company, where he had P&L responsibility for £1 billion of sales of financial services products, as well as the development of new digital financial services products and a new B2B insurance business.
Nick has 25 years of experience in senior finance roles, having held a number of Finance Director roles, as well as leading global M&A, restructuring and cost transformation programs. Nick is a Chartered Accountant, having qualified at Deloitte and worked as a Director in M&A Advisory.
Nick is a Fellow of the Institute of Chartered Accountants in England and Wales, holds a degree in Economics from the University of Cambridge and an Executive MBA from the University of New South Wales.
Nick lives locally in St Albans with his wife and three daughters.