Dr Janet Bohrer
Janet has been the Chief Executive for the British Accreditation Council (BAC) since October 2019. BAC provides accreditation for hundreds of colleges and training providers in the independent further and higher education sector both in the UK and overseas.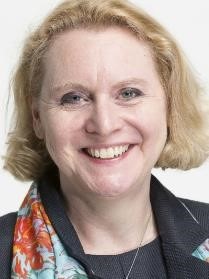 Previously Janet worked at London South Bank University (LSBU 2015 - 2019) as the Director of Teaching, Quality and Enhancement. Managing for the university the four teams responsible for quality, and teaching enhancement including digitally enhanced learning and examinations and conferment.
Before that she was an Assistant Director; Standards, Quality and Enhancement at the Quality Assurance Agency for higher education (QAA 2003 - 2015) where she was part of the team that developed and maintained the UK Quality Code, managed higher education reviews and undertook some business development work organising and delivering programmes about quality assurance and enhancement with international delegates. Janet continued to facilitate the International Quality Assurance Programme for QAA on an annual basis until 2019.
Janet has also worked at London Metropolitan University and Sheffield Hallam University and has further experience of university partnerships from being a Trustee of the Council for Validating Universities (CVU).
Janet lives locally in Barnet, Hertfordshire and is a graduate from the University of Hertfordshire gaining an MSc in Occupational Psychology in 1997.