Dr James Blake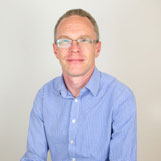 James is Chief Executive of YHA (England and Wales Ltd) - the Youth Hostels Association, a post he took up in July 2017, after serving as Chief Executive of St Albans City and District Council since January 2013. Before this he was Deputy Chief Executive (Public Services).
Prior to joining St Albans Council in 2008, James worked for ten years in central government, becoming a senior civil servant in the Department for Communities and Local Government, where he focused on policy relating to regeneration, social inclusion and local government.
Before joining Government, James worked as a researcher at Cambridge University. He has a PhD in Geography, where his thesis was on community participation and sustainable development. He has worked with the University of Hertfordshire in different guises, including collaborating on a leadership development programme and most recently as Vice Chair of the Business School Advisory Board.
James was born and brought up in Hertfordshire and lives locally in St Albans with his wife Margaret and teenage children.