Bob Macnaughton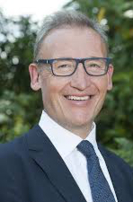 Bob is Chair of Hightown Housing Association and of ACS International Schools. He has extensive interests in commercial property in the UK and Ireland.
Bob started his career as a Geologist before training as a Chartered Accountant with Ernst and Young. He was Chief Executive at National Car Parks Ltd and has had various senior finance roles at Homebase and J Sainsbury.
He has previously held non executive roles with NEL Commissioning Support Unit and Broadview Energy.