About the Heritage Hub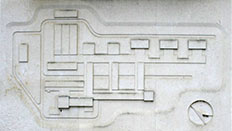 The Heritage Hub was created in 2010 to represent staff across the University of Hertfordshire who are interested in fostering historical awareness in:
the community
public policy
commercial settings
Its current members are drawn from Humanities, Education, Creative Arts, the Centre for Sustainable Communities, the Business School and Geography.
What does the Heritage Hub do?
The Heritage Hub:
Provides an organised, unified, outward-facing identity for University of Hertfordshire heritage engagement activities.
Pools the heritage expertise held by staff, exploring exciting synergies between academic disciplines regarding local and regional heritage initiatives.
Works with local communities, social enterprises, tourism, housing associations, archives and library services, conservation charities, district and county councils, education and outreach organisations, local museums, societies and private individuals, heritage trusts, and companies operating in the heritage sector.
Enhances the employability of our students through volunteer placements with heritage organisations.
The Heritage Hub is currently led by Sarah Lloyd and Owen Davies
The Heritage Hub team
Sarah Lloyd
Sarah Lloyd is working on Remembering the First World War and Low Carbon Pasts. She is interested in the ways in which the past is remembered and re-used. She is also Professor in History in the School of Humanities and researches the social history of 18th-century Britain.
Owen Davies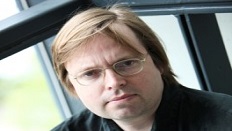 Owen Davies is Professor of Social History and a Co-Director of the Heritage Hub. He founded the Heritage Hub with Professor Sarah Lloyd in 2010. He has worked with a variety of heritage groups and organisations exploring local and regional histories. In 2009-2011 he directed the de Havilland Aerodrome Community Heritage Project funded by a Heritage Lottery 'Your Heritage' grant. Owen is interested in the concept of heritage as social enterprise, and in research knowledge exchange between academics and external partners, and in 2015 created the student Heritage i-Teams concept. He is also a Co-Investigator for the AHRC-funded Everyday Lives in War Engagement Centre led by Sarah Lloyd.
Julie Moore
Dr Julie Moore is Research Fellow with the Heritage Hub with a particular interest in the history of 19th-century Hertfordshire, focusing on agriculture, landed estates, and the impact of rapid population growth on the county.
She works on a number of Heritage Hub projects and is also an Early Career Researcher on the AHRC First World War Engagement Centre "Everyday Lives in War", and Deputy Director of the University of Hertfordshire's Centre for Regional and Local History.
Janice Turner
Dr Janice Turner is the Heritage Hub Research Assistant. She joined the Hub team in March 2016. Janice works on eighteenth century social history and is chiefly interested in crime and disorder in East London. She enjoys running the Heritage Hub website and encouraging and fostering new partnerships with heritage and history groups in the community. Janice particularly enjoys organising the Heritage Hub's Annual Match Funding Competition and maintaining the Heritage Hub website. She is the day to day contact for all things Heritage Hub.
Please email Heritage Hub if you have a local heritage/history event or news item you would like to share with our heritage community.
Senior Visiting Research Fellows
The Heritage Hub is fortunate to be able to draw on the expertise and experience of a number of people involved in the world of heritage.
Rebecca Conard

Rebecca is Professor of History and Director of Public History at Middle Tennessee State University.

In the course of her career she has co-founded two historical research companies and worked extensively with national, state, and local-level agencies. She is also a past president of the National Council on Public History.

Her major publications include Places of Quiet Beauty: Parks, Preserves and Environmentalism (1997), Benjamin Shambaugh and the Intellectual Foundations of Public History (2002), and 'All Men and Women are Created Equal': An Administrative History of Women's Rights National Historical Park (2011). She is currently working on a history of public history in the United States.

Judy Faraday

Judy is Head of Heritage Services for the John Lewis Partnership. She has overseen the development of a new Heritage Centre which houses an internationally significant research archive, reflecting the growth of the retail sector as well as a unique textile archive collection.

Tammy Gordon

Tammy is an Associate Professor of History at the University of North Carolina Wilmington. A former Assistant Curator of Exhibits at the Michigan State University Museum she was responsible for a major environmental history interpretation project for the State of Michigan Department of Natural Resources.

She is the author of Private History in Public: Exhibition and the Settings of Everyday Life (2010) and The Spirit of 1976: Commerce, Community and the Politics of Commemoration (2013).

Andrew Green

Andrew Green arrived at the University of Hertfordshire with the experience of a long career as a BBC radio presenter and producer, in the course of which he has conducted many thousands of interviews on a vast range of topics. Among his subjects over the years have been two Prime Ministers, two Archbishops of Canterbury, Paul McCartney, Cliff Richard...and World Cup-winning striker, Geoff Hurst. However, one of his greatest pleasures has been hearing extraordinary stories told by ordinary people from many walks of life.

Andrew's role as a Senior Visiting Research Fellow at UH involves him firstly in training students and staff in interview techniques. That expertise has then been applied in a range of UH oral history projects, from gathering memories of one-time employees of the de Havilland aircraft business and supporters of Stevenage Football Club, to interviews with UH international students - the WorldStory project. More recently came Full-Circle, an oral history exercise run in partnership with the University of Western Australia. This has been gathering memories both of those who have migrated to Western Australia and also from their relatives remaining in the UK. The current project is Starting Again, a study of retirement, which will be featured in a BBC Radio 4 documentary.

Sarah Longair

Sarah has worked in museum and gallery education for more than ten years, first at Dulwich Picture Gallery and since 2005 at the British Museum.

She recently co-edited Curating Empire: Museums and the British Imperial Experience for Manchester University Press and a special issue of the Museums History Journal on 'Shifting interpretations of empire'.

She is currently Secretary of the Museums and Galleries History Group and an Associate of the AHRC Medieval Indian Ocean research network. She is the author of Cracks in the Dome: Fractured Histories of Empire in the Zanzibar Museum, 1897-1964 (forthcoming, 2015).

Tony Morris

Tony has a doctorate in History from the University of Cambridge. For a decade he ran the world's largest history list at Oxford University Press. He was a founding director of Hambledon and London (Sunday Times Small Publisher of the Year 2001-2002) and first Chief Executive of The History Press.

A publishing studies examiner, lecturer and published author he is also a former Board Director of Theatre de Complicite, partner in an historical walks company and director of a literary agency. He is Director of Historypin, the world's largest open-access digital image archive, partnered by Google.

Dave Musgrove

Dave has a doctorate in landscape history and has been involved with the BBC History Magazine since 2004, first as editor (2004-08), and since 2012 as Associate Publisher. He has been instrumental in making BBC History Magazine both a global and multi-media brand, launching an award-winning podcast, Kindle and iPad editions, audiobooks, one-shots and a number of international licensed editions.

Before moving into the magazine business, he completed a doctorate in medieval landscape archaeology at the University of Exeter. He is the author of 100 Places that Made Britain (BBC Books, 2011), which is a guide to some of the key heritage attractions across the nation, as chosen by our leading historians.

Neil Patrick

Nick is the Managing Director of Apercu Media Limited, producing audio and video packages for corporate and university clients and is the Knowledge Engagement Fellow at the University of Leicester.

He is the Series Producer for BBC Radio 4's Making History programme, and in 2001 was the Series Producer of The Century Speaks, the award-winning millennium oral history project produced for BBC Radio 4.

He is also Managing Director of the New Heritage Solutions Community Interest Company which was the recent recipient of a £575,000 HLF award for a project researching the story of the USAAF in Eastern England during WWII.

Robert Poole

Robert is Guild Research Fellow at the University of Central Lancashire, and has extensive experience of outreach and knowledge exchange activities, including acting as consultant to the 2012 'Lancashire witches 400' programme.

He is currently working with Dr Katrina Navickas, Director of the University's Centre for Regional and Local History on a British Academy/Leverhulme funded pilot project entitled 'The English reform movement of 1816-17: understanding the Home Office disturbances papers' which hopes to ultimately catalogue and digitise this very important source into the story of protest and reform during the industrial revolution. His other interests include the Pendle witches and the story of the first years of the Space Race, 1957-72. He is the author of Return to Peterloo (2014).

Top of page