Degree Apprenticeship vacancies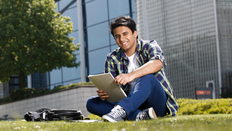 New Degree Apprenticeship vacancies will be listed here as they become available.
Register your details with us and we can provide you with vacancies updates and details of suitable opportunities.
Registered Nurse
The University of Hertfordshire is currently finalising new nursing vacancies to commence the following degree apprenticeships in 2018:
Registered Nurse
Nursing Associate
If you would like to be kept up-to-date on these developments and/or future degree apprenticeships in Health and Social Work please complete our enquiry form.