BSc (Hons) Sustainable Agriculture and Food Security with Optional Sandwich Placement/ Study Abroad
BSc (Hons)
About the course
Please note this course is not recruiting for 2016
Sustainable Agriculture and Food Security BSc brings together the internationally recognised expertise of The University of Hertfordshire, The Royal Veterinary College, Rothamsted Research and Oaklands College in this area and has been developed in conjunction with leading employers in the agricultural and food industries including BASF and Sainsburys.
We have developed this course in response to a growing need for experts in this industry. The aim of our course is to bridge the gap between technical skills and specialist scientific knowledge within the agricultural industry that is vitally needed for the future security of our food resources. (See our Vice Chancellor talk about the need for agriculture graduates)
We have created a hands-on course that will allow you to understand the crop and animal sciences behind food security as well as the larger concepts affecting the sustainability of our global food supply chain such as changes in government and EU policy. All this combined with core work experience modules in first and second year mean you graduate with a unique degree ready for employment within the agricultural industries.
Our course will:
Provide a UK and international perspective on the challenges posed to food security by biological constraints, climate change, natural hazards, soil degradation, population growth, distribution, waste and conflicting demands on land use.
Focus on the social, economic, ethical and environmental aspects of agriculture, enabling a thorough understanding of the food cycle.
Cover a broad range of agricultural sciences that impact of sustainability such as plant science, crop production, geo-politics, consumer pressures, economics, Agro-ecology and environmental stewardship
Course structure
The degree is underpinned by a strong tradition of practical and fieldwork. Learning and teaching supported by specialised laboratories, such as the new Science building and Bayfordbury at the University of Hertfordshire, ensuring graduates have the skills and attributes to work in a range of careers within this sector.
Your first and second year work placement modules are guaranteed within one of the research institutions, within University of Hertfordshire, Royal Veterinary College or Rothamsted Research, or alternatively at a relevant organisation of your choice. This ensures that all graduates of this degree have a well rounded understanding of the issues faced in this increasingly important subject area.
First year
You will develop an understanding of cell biology, global agricultural systems, agribusiness, food security and human nutrition, animal physiology, functional agro-ecology, livestock production concepts. Your first year studies will be underpinned by a guaranteed, credit bearing, work placement within a relevant organisation.
Second Year
You will go on to develop your knowledge of law in land-based industry, sustainable crop production, livestock production systems, pre-harvest livestock production, research design for agriculture, livestock production harvesting. Your second year studies will finish with a short credit bearing placement in a suitable agricultural organisation. Students who wish to, may extend this second placement to a full year (see work placement section)
Final Year
Your individual research project will be the key focus of your final year studies, complemented by modules focused on new developments in crop production, genetic improvement in animal science, global agricultural business, disease and disease control, and in challenges for food security.
Download the course leaflet for BSc Sustainable Agriculture and Food Security
Click here to book a tour at the Hawkshead Campus at the Royal Veterinary College
Why choose this course?
Designed around the internationally recognised expertise and facilities of The University of Hertfordshire, The Royal Veterinary College, Rothamsted Research and Oaklands College
A well rounded degree designed with employers to meet the demands of the agriculture a food industries.
Integrated work placements based in research institutions and industry as a core part of the course.
Be taught by a strong research team in both crop and animal agricultural sciences
Opportunities to attend and be part of our annual agriculture, veterinary and food science vibrant research seminar series
You can find out more about our staff in Geography, Environment and Agriculture here.
Entry requirements...
2016 entry
The normal entry requirements for the programme are 240 UCAS tariff points made up of:
A-levels: at least one science A level from a minimum of two 6 unit awards or one 12 unit award; OR
Access to Higher Education Diploma in a Science based Subject; OR
C&G Level 3 Extended Diploma or Diploma (Subsidiary Diploma) in Land Based Services: OR
BTEC Extended Diploma or Diploma in Applied Science with grades MMM; OR
International Baccalaureate Diploma (IB) our offer for the IB is made outside of the UCAS Tariff and is calculated by dividing the UCAS score by 10 i.e. 280 UCAS points equals 28 IB points
Students will be accepted from the University's Initial Year Science and from Oaklands sub-degree programmes.
PLUS
GCSE - English Language and Mathematics at grade C or above
For country specific international qualifications please check here.
All students from non-majority English speaking countries require proof of English language proficiency. The following qualifications and grades will be considered: GCSE English language grade A-C, IELTS 6.0 (with no less than 5.5 in any band).
If you do not have the required level of English for entry, our academic English and foundation courses can help you to achieve this level.
2017 entry
UCAS are introducing a new tariff for 2017 entry so the points being asked for are substantially different to previous years.
96 UCAS points
including 1 science GCE A Level or BTEC Extended Diploma in Applied Science with a minimum MMM profile. Access to HE must be in a science based subject. A pass in the practical element of the science A Level is required.
IB - 96 points with a minimum of 2 HL subject at grade 4 or above including 1 science subject (with the remaining points to come from a combination of HL, SL and Core)
Plus GCSE English language, mathematics and sciences (double award science or biology and chemistry) at Grade 4 or above (Grade C or above if taken prior to 2015).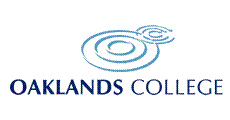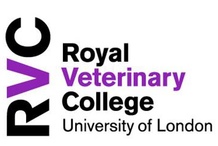 Careers
Different types of jobs exists for agriculture graduates across a wide range of disciplines, for example:
Engineering (Structural engineer, Food engineer, Bioprocessing engineer, Machine design engineer, Irrigation engineer)
Agronomy/soils (Crop specialist, Soil scientist, Plant breeder, Plant geneticist, Soil conservationist, Soil surveyor);
Animal sciences (Veterinarian, Animal scientist, Animal geneticist , Livestock production manager, Feed sales/management);
Food sciences (Food product research and development, Quality assurance, Food chemist, Food microbiologist, Food manufacturing, Food researcher)
Specialist Communications (Marketing communications manager, Regional sales manager, Account manager, Market news journalist, Farm news journalist, Public relations representative, Advertising specialist);
Specialist Economics (Agricultural policy analyst, Grain broker, Farm and land appraiser, Resource economist consultant, Insurance agent, Food distribution manager);
Specialist Education (Education specialist; Farm management, Soil conservationist, Extension advisor).
The need for skilled graduates is global, including countries like Australia and the USA. Graduates will have opportunities for work in agriculture and related industries and sectors across the globe. There are many opportunities for skilled graduates in a wide range of organisations including:
Agrochemical industry
Government departments
Research institutions
Environmental consultancies
Non-Government Research Organisations (NGOs)
Conservation organisations
Farming
Although focused on agriculture, the scope of the degree encompasses the necessary transferable skills which will enable successful students to gain employment in a wider variety of careers.
Above is our Vice Chancellor talking as part of The Food Economy Task Force (an NCUB led initiative) that is looking at ways of boosting the UK's food economy through world-class collaboration between businesses, universities and government.
Click here for more information about the graduate skills shortage in this area
Teaching methods
You will develop your independent study and interpersonal skills on this course. There is an emphasis on structured research, well-prepared written and verbal presentations and computer literacy.
You will experience a wide variety of teaching styles on the programme including:
standard lectures
seminars
tutorials
laboratories
case studies
individual and group projects
In your final year you will normally have the opportunity to hone your independent study and interpersonal skills by undertaking a major project or dissertation
Work Placement
In addition to integrated work placements, that form a core part of the degree studies, students have an opportunity to complete a year's work placement or period of study abroad between their second and final year. These optional placements will enhance your future career prospects. Successful completion of your placement may also lead to a Licentiateship of the City and Guilds Institute.
Study abroad
This course offers you the opportunity to study abroad in the Sandwich Year through the University's study abroad programme. Study abroad opportunities are available worldwide and in Europe under the Erasmus+ Programme. Find out more about Study abroad opportunities
Structure
Year 1
Core Modules
Functional Agro-ecology

This module builds on the first semester module Agro-ecosystems Biology and introduces students to the idea of functional ecology and the diversity of organisms that play a key role in agricultural production systems. Students will be made aware of different methods of measuring biodiversity and the role pests, diseases and weeds play in the productivity of agricultural production systems. They will also be introduced to the functional role microbes play in nutrient cycling.

Global Agricultural Systems

This module introduces students to fundamental agricultural principles such as cropping patterns, trophic hierarchies and energy flow in respect to primary production systems. It then explores these principles in the context of specific agricultural systems. Students will study plant taxonomy and physiology in the context of crop plants and this will introduce students to crop diversity and how this shapes global agricultural systems.

Food Security and Human Nutrition

Students will be supported in achieving the learning outcomes through a range of learning and teaching activities including: • Lectures which will be used to introduce topics, explain complex issues and provide a basis for class and group discussion and exercises. Teaching delivery will utilise examples relating to students' programme of study, e.g. including plant and animal production, and current food security issues e.g. developing genetically modified crops to address micronutrient deficiencies. • Practical sessions will be used to facilitate an understanding of topics such as food commodities. Student-led practicals will be used to explore the collection of intake data. • Workshops will provide an opportunity for learning about searching scientific literature, referencing and the assessment of selected nutrient intake using food tables. • Studynet will be used as a hub for sharing module-related information and activities, e.g. formative quizzes.

Animal Physiology

Taught jointly to FdSc Animal Management and BSc Sustainable Agriculture and Food Security students, this module is designed to provide knowledge of applied animal physiology. Physiology is the processes and functions within a living organism. Genetics and breeding systems in a range of animals will be introduced. A range of reproductive technologies such as embryo transfer, artificial insemination and genetic engineering will be explored. A practical breeding experiment will be undertaken. It will also introduce the student to the causes of abnormal physiological conditions, with reference to the endocrine system. Management of these conditions will be examined. Physiological adaptations demonstrated in different environments will be analysed in order to understand the link between the two. Students will be introduced to and expected to use appropriate terminology for the subject.

Work Experience in Sustainable Agriculture and Food Security

This module aims to provide opportunities for the student to reflect on the experience they have gained in undertaking work based learning, to analyse the personal and key skills that work experience has helped develop and to articulate the ways in which it has enhanced their career development. Suitable work experience would include: farm based, agricultural research, industrial and food provision. Students will compile a portfolio of evidence, which will include: evidence of the work undertaken, e.g. a letter from the company/institution, the student's role within the company/institution and the nature of the tasks undertaken, a reflective evaluation on the ways in which the work experience has enhanced the student's employability, and a current curriculum vitae. This module will also offer an array of potential opportunities for continuing development of the students' personal transferable skills. Students will complete a minimum of 150 hours of supervised work experience.

Introduction to Agribusiness

The module will provide a solid grounding in the theory, methods and tools needed to assess the profitability of farm-level businesses and to examine the markets in which these businesses operate. It will also look at the national, regional and international agricultural policies. The course material will be reinforced with directed learning sessions and a project where the student will be expected to use methods and concepts to examine the profitability and potential intervention for a agricultural system or commodity.

Livestock Production Concepts

The module will introduce students to the principles of domestication of the commonly farmed livestock species in the UK, considering how they are housed, fed and managed. The needs of the consumer and food industries will be considered and how this impacts on livestock farming. These will be considered from a global and UK perspective.

Graduate and Professional Skills 1

Students will complete assignments, within their discipline of choice, that include opportunities for development of their personal transferable skills. They will reflect on their development with the assistance of a personal tutor and will produce a portfolio of evidence based on the set assignments and wider experience such as from the work place or other areas of responsibility. Skills assessed are: autonomy and taking responsibility for themselves (A); group working (GW), oral and written communication (COM), information management (IM), problem solving (PS), numeracy (NUM), self evaluation and reflective practice (SERP).

Cell Biology

Prokaryotic and eukaryotic cell structure and evolution; DNA structure, chromosome and gene organisation; transcription; translation and the role of ribosomes; protein processing and localisation in the cell; DNA replication; cell cycle, mitosis and cell division; differentiation and embryology; mutation; prokaryotic genetics to include basic structure of plasmids and bacteriophage; an introduction to the manipulation of DNA and recombinant DNA technology; eukaryotic genetics.
Optional
Year 2
Core Modules
Law in Land-based Industry

Students will begin the module with an overview of history of the progression of land based law, terminology, basic procedures for the development and approval of legislation. The influence of evidence, key events and policy will be included. The module will focus on English law but consider the significance of global law. Universal and specific topics affecting land based industry and business will be considered by looking at the range of strategies applied to ensure compliance. The implications of these strategies on land based businesses and industry will be discussed. The response of government and non-government organisations to legislation (for example, guidance, codes of practice, schemes, partnership working, etc.) will also be investigated.

Research Design for Agriculture

The module introduces students to the basic approaches and methods used in agricultural research practices. These include approaches to field work, data collection and data analysis and Environmental Impact Assessment (EIA). Students will undertake a range of practical sessions to allow these skills to be developed. These include research approaches, experimental design, hypothesis testing and data analysis including the use of statistical software packages. Students will also be familiar with health and safety requirements including risk assessment and COSHH. Preparation for an individual research project proposal will be an integral part of the module.

Sustainable Agriculture and Food Security in Practice

This module aims to provide opportunities for the student to transfer academic and vocational learning into a work-related setting, and vice versa to bring work-place skills and issues into the academic and vocational learning environment. Thus, the module will help to develop good evidence based working practices, and enhance associated knowledge and skills, with a view to improving both student employability and critical reflective practice. Lectures and seminars will deal with the production of curriculum vitae, letters of application, interview technique and critical reflection on work based learning.

Livestock Production: Pre-Harvest Phase

This module will cover the foundation elements contributing to food products of animal origin, focussing on the pre-harvest phase. Factors contributing to enhanced growth and production as well as health impinging on this will be addressed. The environmental as well as welfare impact of enhanced and diminished production levels will be considered. Aspects of economical evaluation of health interventions will be taught through the principles of Benefit Cost Analysis.

Livestock Production: Harvesting of Meat, Milk and Eggs

This module will focus on the harvesting processes for meat (domestic ruminants, pigs, and poultry) milk and eggs. The module will address the harvest phase for these products under different management systems and with explicit consideration of animal health, production and welfare and environmental and public health aspects of the harvesting process. An integrative and practical approach that allows students to approach harvesting of animal-derived products in a holistic way combining knowledge from different disciplines will be pursued.

Livestock Production Systems

The module will cover the management of livestock from a UK and overseas perspective, comparing and contrasting the different systems and approaches. It will explore the relationships between livestock production, applied ethics, animal welfare, environment and sustainability.

Graduate and Professional Skills 2 -SAFS

Students will complete assignments, within their discipline of choice, that include opportunities for development of their personal transferable skills. They will reflect on their development with the assistance of a personal tutor and will produce a portfolio of evidence based on the set assignments and wider experience such as from the work place or other areas of responsibility. Skills assessed are: autonomy, taking responsibility for themselves (A); group working (GW), oral and written communication (COM), information management (IM), problem solving (PS), numeracy (NUM), self evaluation and reflective practice (SERP). A component of the assessment will be workplace experience.
Optional
Year 3
Core Modules
Optional
Placement

The sandwich placement will provide students with the opportunity to expand, develop and apply the knowledge, understanding and skills learnt in the taught years of the degree in a work-based situation. The employer will appoint a work-place supervisor, and the student will also have a University supervisor. Students will write a major report on their placement which is normally agreed with and then assessed by both the employer and university supervisor.

Year Abroad

Learning and teaching methods may include taught courses, a research project, field studies or a mixture of these components. The Year Abroad will be for two academic semesters or their equivalent. The students will therefore follow a programme negotiated by the Associate Head of School or nominee and an equivalent representative of the host institution. Prior to commencement of the Year Abroad, the student, the programme officers from the University of Hertfordshire and from the host institution will agree a learning agreement and mode of attendance.
Year 4
Core Modules
Challenges for Food Security

This module will bring together previous aspects of the programme and explore the biggest and most pressing issues likely to bear on food security by influencing agricultural practices and outputs in future years. A feature of this module will be to encourage students to participate in lively debates in order to strengthen their ability to assess critically the value and application of new research and development and formulate their own opinion of research priorities.

New Developments in Crop Production

This module will build on level 5 learning and will focus students on the technological advances likely to have a profound influence of crop production in the future. It will cover the broad concept of precision agriculture and the various new developments enabling the most environmentally benign approaches to crop production as well as the new faster and more accurate techniques to diagnose crop pests, pathogens and weeds. It will consider the new threats imposed by invasive species and genotypes and the socio-economic policy framework to mitigate against such threats.

The Global Agricultural Business

The module will provide a solid grounding in the dynamics of food systems, the governance of these systems and the importance of public regulation and private standards in managing the businesses and the flows. The course will look at the international context of managing agribusiness including regulations on trade and the use of private standards to manage quality. The course material will be reinforced with a series of assignments and a project where the student will be expected to present an analysis (market, SWOT) of an agrifood system.

Animal Science: Genetic Improvement

This module will cover the different reproductive technologies that have been developed for production animals. Building on the principles of animal breeding in the Livestock Production Concepts module, there is a more technical focus on the advances that can be made using the different techniques. Aspects such as shortened generation interval, narrowing the selection pool or parents, both paternal and maternal and inbreeding will be addressed. This then leads on to the ethical considerations that need to be considered with the use of technologies, both for the physical reproduction techniques and the use of genomics in the selection process.

Animal Science: Disease and Disease Control

In this module infectious diseases will be addressed. Infectious diseases can spread rapidly and vastly and the importance of control in the national and international context will be explained as well as the relevant roles of government and non-governmental organisations. Further elements that will be presented are the concept of zoonosis (infectious diseases going from animals to humans), foodborne infections and the importance of risk and risk mitigation strategies.

Individual Research Project

The Research Project provides the opportunity for an individual, extended, in-depth study of a selected aspect of those disciplines covered by the programme, and may address one or more of the Division's research objectives. Lecture, workshop and tutorial sessions (which may be group and/or individual) provide support for the student, and students are allocated a University supervisor. The work may involve fieldwork, laboratory work, questionnaire surveys, or many other research procedures.
Optional
How to apply
Ready to apply now?
If you already have your results, call our admissions team now on:
0300 303 6300
herts.ac.uk/clearing
i
Key course information
Institution code

H36

UCAS code

4S63

BSc (Hons) Sustainable Agriculture and Food Security

Course code

LMSAFS

Course length

Full Time,

3 Years

Sandwich,

4 Years

Locations

University of Hertfordshire, Hatfield