MSc Environmental Management for Business
About the course
Environmental Management is of increasing importance to all types of organisations in the UK and throughout the world. There is a growing need for qualified and trained environmental managers.
The MSc Environmental Management for Business gives you a thorough understanding of how sound environmental management practices can deliver both sustainability and competitive business advantage.
You will develop expertise in environmental management tools and methods including environmental management systems and auditing and appreciate the role of policy and legislation in achieving sustainability. This route is ideal if you wish to work in business or the commercial sector.
Whether you are a graduate looking for a career in environmental management or a professional who already has experience in environmental management the course advances your knowledge and skills so that you can develop your career in implementing environmentally sustainable solutions in business and organisations around the world.
With the MSc Environmental Management for Business course you get a firm grounding in the essentials of environmental management including environmental auditing and management systems. Studying on this accredited Environmental Management Masters degree is the first step to becoming a Chartered Environmentalist.
Three modules are Accredited by the Institute of Environmental Management and Assessment (IEMA) and when you graduate you become eligible to apply for Graduate membership of the Chartered Institution of Water and Environmental Management (CIWEM).
The structure of the MSc Environmental Management degrees is based on six core modules and a choice of three taught modules from specialists ones. Students will begin their studies, for both full-time and part time students, with a core module in Sustainability and Environmental Systems. To obtain a Masters degree you need to carry out a supervised research project comprising of research methods and a 10,000-15,000 word research project. The project can be based on an environmental management issue that interests you or is relevant to your organisation. If you do not want to carry out a research project you may graduate with a Postgraduate Diploma.
This course is available both full and part-time with intakes in September (Semester A) and January (Semester B). Full time study in Semester A takes 1 year. Full time study beginning in Semester B will take 15 months. Part time study options typically take two years but students are given a maximum of five years to complete.
Read Abhishek Verma's graduate story here.
Why choose this course?
Develops skills for implementing environmentally sustainable solutions in business and organisations around the world
Accredited by the Institute of Environmental Management and Assessment (IEMA) and the Chartered Institution of Water and Environmental Management (CIWEM)
It is structured around a modular short course structure to enable flexibility whilst working. This allows part-time student to not have to take more than 12 days off a year (if studying over 2/3 years)
Networking opportunities per module with lunch and refreshments provided within your fees
Learning resources such as textbooks, included within your fees
To find out more about this course you can come to one of our Postgraduate Open events. If you wish to visit us outside of our postgraduate open events then please contact admissionsenvman@herts.ac.uk to arrange an appointment. You can also book onto a campus tour.
You can find out more about our staff in Geography, Environment and Agriculture here.
View the leaflet for MSc Environmental Management for Business
Entry requirements...
A second class degree in any subject. Applicants with other qualifications and relevant experience will be considered individually by the programme tutor. APL is available for those who already have associate membership of IEMA.
For country specific international qualifications please check here.
If English is not your first language, you will need a minimum IELTS score of 6.5 or equivalent.
If you do not have the required level of English for entry, our academic English courses can help you to achieve this level.
Key staff
Dr Alina Congreve
Principal Lecturer and Programme Tutor for MSc Sustainable Planning

Dr Avice Hall
Principal Lecturer in Plant Pathology
Find out more about Dr Avice Hall
Professor Bruce Fitt
Professor of Plant Pathology
Find out more about Professor Bruce Fitt
Dr Chantal Helm
Lecturer in Ecology
Find out more about Dr Chantal Helm
Dr Darren Crook
Senior Lecturer in Human Geography
Find out more about Dr Darren Crook
Dr David Naseby
Research Group Leader Microbiology, Molecular Biology and Biotechnology
Find out more about Dr David Naseby
Dr Frances Harris
Programme Leader
Find out more about Dr Frances Harris
Dr Ian Denholm
Senior Lecturer in Entomology
Find out more about Dr Ian Denholm
Dr James Jenkins
Senior Lecturer in Environmental Management
Find out more about Dr James Jenkins
Dr John Tzilivakis
Senior Research Fellow
Find out more about Dr John Tzilivakis
Dr Kathy Lewis
Reader in Agri-Environmental Science
Find out more about Dr Kathy Lewis
Dr Keith Davies
Senior Lecturer in Nematology
Find out more about Dr Keith Davies
Paul Zukowksyi
Senior Lecturer in GIS
Find out more about Paul Zukowksyi
Dr Phil Porter
Admissions Tutor
Find out more about Dr Phil Porter
Dr Richard Southern
Principle Lecturer; Head of Geography and Environmental Sciences

Dr Ronni Edmonds-Brown
Senior Lecturer in Aquatic Ecology
Find out more about Dr Ronni Edmonds-Brown
Dr Steve Hall
Senior Lecturer

Dr Tim Sands
Senior Lecturer
Find out more about Dr Tim Sands
Professional Accreditations
Three modules are accredited by the Institute of Environmental Management and Assessment (IEMA) for Associate membership (giving exemption from the Associate Entry Examination)
All taught modules are accredited by the Chartered Institution of Water and Environmental Management (CIWEM) for graduate membership.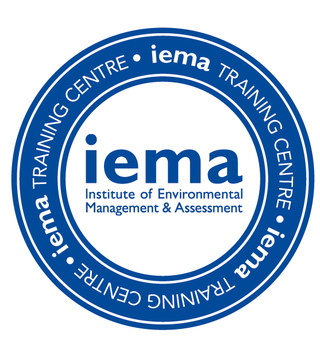 Careers
Graduates have gained employment in a wide variety of sectors including consultancy, NGOs, local government, and many other areas of the private and public sector employment.
Former students have made impressive environmental improvements and large savings for their companies while studying on the programme, and several have achieved significant promotion within their companies.
Teaching methods
The programme approach integrates blended learning, combining face-to-face teaching and tutorials with online learning materials, easy contact with tutors and online submission of assignments. All modules are delivered as intensive two or three day short courses that run primarily on Fridays and Saturdays.
Full-time students attend tutorials in the weeks following a short course, receiving face-to-face support.
Part-time students attend courses at the University for only about six working days a year. These students complete their assignments through making use of our outstanding virtual learning environment Studynet and keeping in remote contact with tutors. Most part time students complete this course within 2 years but you are given a maximum of 5 to complete.
Assessment is primarily by assignments, often directly related to environmental management in the workplace or field. These can include reports, essays, seminars and online tests.
You have access to excellent University facilities including a field station, laboratories and state of the art Learning Resource Centres.
Each module can be studied individually as a stand-alone course, please enquire for further details.
Structure
Year 1
Core Modules
Corporate Social Responsibility

Topics that may be covered include: The need for more responsible and sustainable organisations; how organisations can move towards becoming more responsible and sustainable; how environmental management systems can support CSR initiatives; and critical reflection on the policy and programmes that make up the CSR strategies of organisations.

Environmental Management Systems Implementation

This module takes an environmental manager step-by-step through the development and implementation of environmental management systems such as ISO 14001 and EMAS. The module covers various methods available to improve environmental performance- the development of environmental management programmes and manuals, the management of documents and records, operational control, the roles of internal and external audits to monitor the delivery of the environmental objectives and targets, the steps required to achieve EMS such as ISO 14001 and EMAS; the development and application of environmental performance indicators and various methods of environmental reporting.

Environmental Management Tools and Methods

This module examines the origins, application and use of a variety of tools that an organisation can employ to identify and manage the environmental impacts of its current and planned operations, or the products and services it provides. The tools studied may include environmental impact assessment, strategic environmental assessment, environmental review, life-cycle assessment, environmental risk assessment and environmental accounting methods. The module encourages students to put the methods they learn into practice and to critically evaluate the effectiveness of each tool in different situations. The module considers approaches need to ensure each tool can be applied rigorously and the factors which can affect reliability, such as data quality. The synergies between the tools are identified, so that the best combination of tools can be employed for any given situation.

Environmental Policy and Governance

The module focuses on how developing the students' knowledge and understanding of environmental policy and governance. In particular, the following topic areas may be considered: policy instruments available to protect the environment; environmental governance at a range of spatial levels; environmental policy making in government; how environmental law operates; and the role Environmental Management Systems can play in helping organisations achieve compliance with environmental protection measures.

Foundation in Environmental Auditing

This module provides the basic knowledge/awareness necessary to participate effectively in environmental audits and other related activities. It examines a range of audit types and their application to environmental protection and performance improvement. These include audits related to compliance, due diligence, risk issues (such as waste) and management systems. Audit principles and processes applicable to the audit types are covered. It introduces standards and guidelines, such as the ISO 14000 series, produced to ensure consistency and quality in the application of environmental management and auditing. The module will cover auditing skills and techniques, environmental legislation, identification and evaluation of environmental effects, performance monitoring, control and reporting. Practical sessions provide the opportunity to apply the skills necessary to assess environmental performance against policy, legislation and management commitments. It discusses preparation to be made before being audited.

Management Skills for Environmental Management

This module explores the management skills required to successfully implement environmental programmes. Successful management requires an understanding of the way organisations function and are managed, and an appreciation of developments in management theory and practice. The module will examine the role of the manager, leadership, motivation, organisational behaviour, financial management and strategy.
Optional
Ecology and Conservation

The module will provide an understanding of fundamental ecological principles and theory and how these follow through into actual conservation practice in the field. The current policy and legislation background, for both the UK and Europe, for the protection of habitat and species will be examined including issues relating to biodiversity targets. Current techniques used for assessing and managing biodiversity will be studied. A range of methods and techniques used for collecting field data will be discussed. This is supported by field activities.

Environmental Management for Business Individual Research Project

Students must carry out an independent research project and submit a dissertation and other assignments. The project is expected to address an environmental management topic in the field of business. This may be based on an organisation, site or environmental management issue and may include the assessment of current environmental performance/options for environmental improvement, or the development of new methods for environmental management.

Integrated Waste and Pollution Management

This module provides a holistic approach to waste and pollution reduction in a broad sense including energy efficiency, clean technology and water conservation as well as waste minimisation and design for the environment. The module examines the environmental and financial benefits of waste and pollution management methodologies and covers the economic and legislative drivers designed to reduce waste and prevent pollution. These include fiscal measures such as permit trading, recycling credits and landfill tax as well as statutory compliance, the waste hierarchy, costs and benefits.

Research Methods

The module will introduce the main principles of research methodology, different approaches to solving a problem and the choice of appropriate research methodology. Natural science and social science research approaches will be explored including the development of the research question. Methods for sampling and data gathering will be described including experimentation, questionnaires, interviews, case studies, action research, content analysis and observation. Quantitative and qualitative data, its analysis, interpretation, presentation and reporting will be explored. A research proposal will be formulated with guidance from a project supervisor, which is relevant to the chosen pathway of environmental management, or environmental management for business, or environmental management for agriculture, or water and environmental management.

Sustainability and Environmental Systems

This module gives a basis for an understanding of a range of global, regional and local environmental issues. The module also explains the impacts of organisations and business processes, products and services on the environment and society. The philosophy and concepts underpinning sustainability, sustainable development and the role of environmental management are examined. The role of external drivers is explored and the module demonstrates how proper understanding of these drivers can lead to improved business management. Methods and tools for improving environmental performance are introduced including environmental management systems. The notion of the environment as a business opportunity is explored.

Sustainable Energy

The module provides an overview of key issues relating to sustainable energy and climate change in the context of spatial planning in the UK. To understand the problems, students first need to understand the main energy sources and broad patterns of energy consumption. Climate change is an increasingly significant consideration for plan making. Planners and energy managers need develop positive adaptation and mitigation strategies. The module draws on examples of good practice from the UK and internationally. To make decisions about responses to climate change practitioners need data, particularly the information available through the UK Climate Impacts Programme. Energy use is an issue that cuts across spatial scales. While it is most commonly considered at the scale of the individual building it is also important at the neighbourhood and wider scale. Energy use and behaviour change issues provide an important balance to technical solutions proposed for individual buildings.

Transport Policy & Travel Planning

This module is divided into two distinct parts: 1.To provide a thorough introduction to sustainable transport planning and in particular to provide the necessary policy and legislative background to students to meet the requirements for these aspects of Transport Planning Professional qualifications. It will describe what transport planning is about, the various measures influencing transport, policies and politics, data collection assessment, legislation and implementation. 2.To provide an understanding of how to design, develop, implement and monitor a travel plan as an optional subject to meet the requirements of the Transport Planning Professional qualifications. This part is also designed for those promoting or regulating travel plans within governmental organisations. The content of this course has been developed with the context of The Transport Planning Professional Qualifications. These have been developed by the Chartered Institution of Highways and Transportation, The Royal Town Planning Institute, The Chartered Institute of Logistics and Transport and the Institution of Civil Engineers.
Fees & funding
Fees 2016
2016/2017 fees

Full time
Home/EU students £6,575

International students £12,500
Part time
Home/EU students £680 per 15 credits (dissertation module is £1105)

International students £1480 per 15 credits (dissertation module is £1520)
*Tuition fees are charged annually. The fees quoted above are for the specified year(s) only. Fees may be higher in future years, for both new and continuing students. Please see the University's Fees and Finance Policy (and in particular the section headed "When tuition fees change"), for further information about when and by how much the University may increase its fees for future years.
View detailed information about tuition fees
Additional course-related costs
There may be some additional costs or charges associated with studying on this course. These costs or charges may be compulsory (ie you have to pay them if you are studying this course) or they may be optional (ie you don't have to pay them, but they may help you get the most out of your course).
Any such costs or charges will be outlined in the About your course factsheet that can be found on the course Overview page.
Other financial support
Find out more about other financial support available to UK and EU students
Living costs / accommodation
The University of Hertfordshire offers a great choice of student accommodation, on campus or nearby in the local area, to suit every student budget.
i
Key course information
Course code

HHEM

Course length

Full Time,

1 Years

Full Time,

15 Months

Part Time,

2 Years

Locations

University of Hertfordshire, Hatfield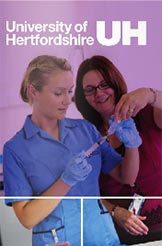 Download the Prospectus