Ways to support the University of Hertfordshire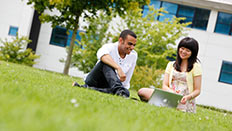 Thank you for considering supporting the University of Hertfordshire. There are a number of ways that you can help:
Make a donation
Online
Donate online towards one of our areas of support
By post
To make a single gift to a project of your choice, please send a cheque made payable to 'UH TRUST' to:
University of Hertfordshire
Development Team
Marketing & Communications
Hatfield
Hertfordshire
AL10 9AB
By Direct Debit
Making a monthly donation is a simple and easy way to support the University. Regular donations enable us to continue the work we are doing and helps us to plan for our future projects more effectively.
Download the Direct Debit form now, fill it in and send back to us at the Freepost address listed on the form.
Through your payroll
If you are a UK taxpayer, making a monthly gift through your salary is a simple and tax efficient way to support the University as your gift comes out of your salary before tax is deducted.
Contact our Development Team for more information about making donations through your payroll.
With tax effective giving
If you are a UK tax payer, you can sign up to the gift aid scheme and increase the value of your gift by 25%. This means that for every £10 you donate, we can claim an extra £2.50 back from HMRC. All you need to do is to complete a Gift Aid declaration form.
If you pay a higher rate of income tax, you can claim back the difference between the higher rate of tax and the basic rate of tax on the gross value of your donation. Contact our Development Team or look on the HMRC website.
Tax relief options for payroll donations
Donation made to the University each month
Basic rate tax payer (20%)
Higher rate tax payer (40%)
Highest rate tax payer (45%)
Total annual gift to the University
Tax relief
Cost to donor
Tax relief
Cost to donor
Tax relief
Cost to donor
£5
£1
£4
£2
£3
£2.25
£2.75
£60
£20
£4
£16
£8
£12
£9
£11
£240
£50
£10
£40
£20
£30
£22.50
£27.50
£600
£84
£16.80
£67.20
£33.60
£50.40
£37.80
£46.20
£1,008
£100
£20
£80
£40
£60
£45
£55
£1,200
Through legacy giving
Find out more about including the University in your Will on our Legacy Giving page
Share your expertise
Get involved - talk to our students and share your expertise through our Alumni Insight Network.